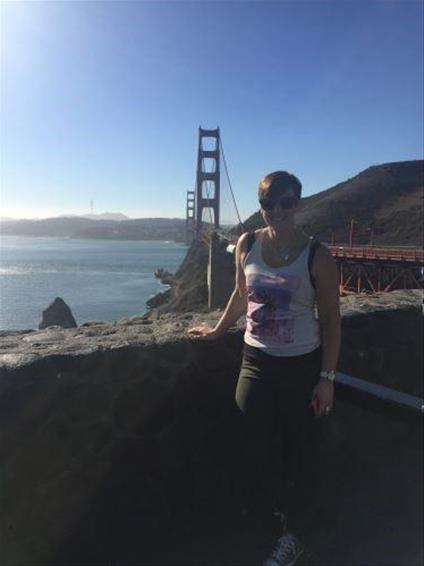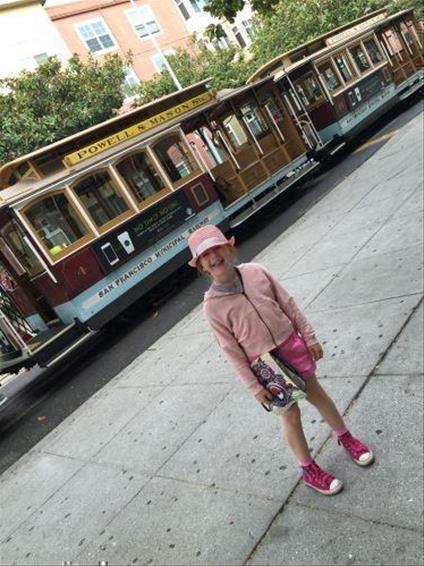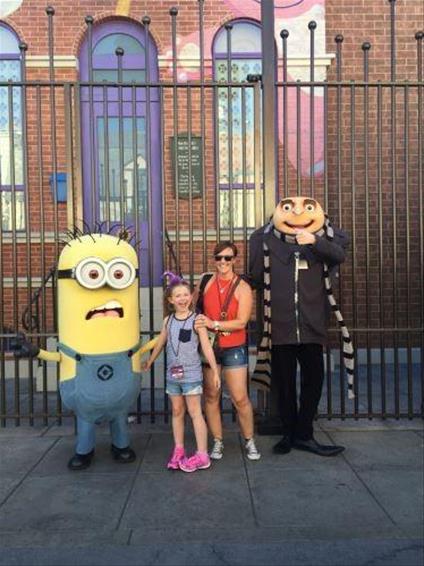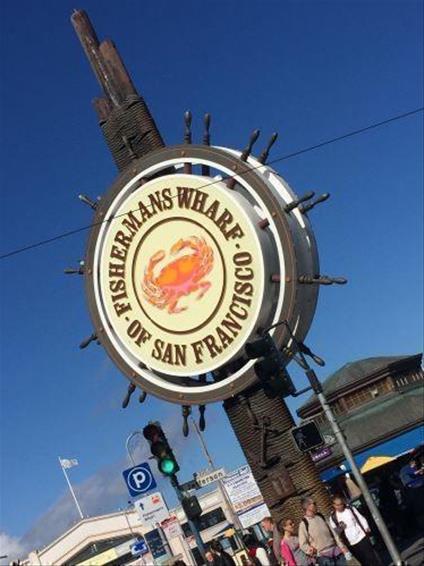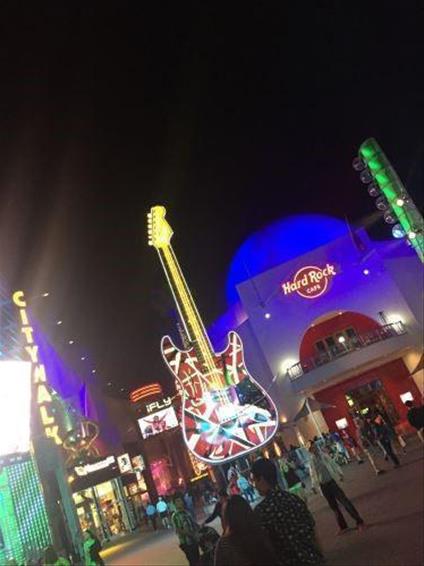 To say we were excited about this adventure is an understatement but personally as a Mammy I was also a little anxious too with the flights being so long but I need not have been worried at all. We flew British Airways via Heathrow into San Francisco and out of LA and with the excellent transition of terminals now and the on-board entertainment it was 'plane' sailing as they say. We stayed with friends in San Francisco and had pre-purchased a San Francisco Freestyle card before we left which included the open top hop on/hop off buses which allows you to discover San Francisco at your own pace and get a real flavour for the city. It takes you to sights such as Fisherman's Wharf, Barbary Coast, Ferry Building, South of Market, City Hall, Union Square, Chinatown, Japan town (a fascinated 8 year old wanted nothing more but to see Japan town), North Beach, Lombard Street – the Crooked Mile and Pier 39.
You can also visit the Golden Gate Bridge out as far as beautiful Sausalito and see the world famous 'Painted Ladies' Victorian houses. We also visited the Aquarium on Pier 39, did a Rocket Boat experience around the Bay and visited Exploratorium – which was very cool. The Exploratorium isn't just a museum but a real hands on scientific experience that would fulfil every child's (big & small) curiosity. You are probably saying to yourself what about Alcatraz – well I had visited San Francisco back in 2003 and saw it then so we didn't do it this time but this can also be pre-booked and included in the pass we purchased so it's another must if you haven't been before. To say we packed a lot into our 3 days here is an understatement. And I even managed to fit in a tiny bit of shopping - of course! I loved San Francisco. It's quirky and so cool - the trams, the Golden Gate Bridge and it is so family friendly. It really has something for everyone so yes we would highly recommend.
Our next stop after a short internal flight of 1 hour was Los Angeles. We stayed in the beautiful Beverly Garland Hotel for 3 nights in North Hollywood which was just perfect for what was to be the highlight of our US West Coast Adventure – Universal Studios Hollywood. The hotel has an hourly shuttle to Universal which runs from 9am to 10pm so just perfect for those travelling without car hire like myself and my daughter. What an amazing day we had. It just blew us both away and we loved every second of it. It really is all going on here. From the world famous Universal Studios Tour to the World of the Simpsons, Despicable Me Minion Mayhem, the Transformers 3D Ride, Water world, Shrek in 4D plus so much more. We really had the most amazingly fun day here so hope my photos bring it alive for you.
After a full day of fun it meant we could go back to our hotel for a short rest and then back to Universal City Walk to experience the buzz of it all in the evening time. There was lots and lots of bars, restaurants, shops and even the cinema to enjoy. The next day we headed into Hollywood itself and did the Hollywood Walk of Fame plus Madame Tussauds & the Dolby Theatre (home of the Oscars for those non movie buffs). A well-earned afternoon by the pool was enjoyed in the Californian sunshine to recover from being on the go since the day we left. Hard to believe it was November with temperatures over 20 degrees. That evening, as it was Halloween, we went trick or treating which was so much fun. Lots of candy collected & boy do those Americans really know how to add that WOW factor to their homes. Our last day was spent in Santa Monica – a quick Metro ride and a bus journey and we arrived to the famous beach and Santa Monica Pier. It's over 100 years old and well known for its family fun park right on the end of the Pier. It's buzzing with lots of shops, restaurants, the aquarium, buskers and lots of fun things to see & do.
Hire a bike or enjoy a Hop On/Hop Off tour around the famous Beverly Hills and spot some famous movie stars homes or just enjoy some super shopping along the avenues lined with palm trees. There was so much more we would have loved to see & do in LA including the Warner Brothers Studio, Legoland, Knotts Berry Farm and Six Flags Theme park but this is where you really need a car. Travelling on foot restricted us a little but it also just means that we may need to go back someday.
It is really so hard to get across what a fabulous time we had in California in just a few words but one thing is for sure that it is a once in a lifetime trip which we both will remember forever.