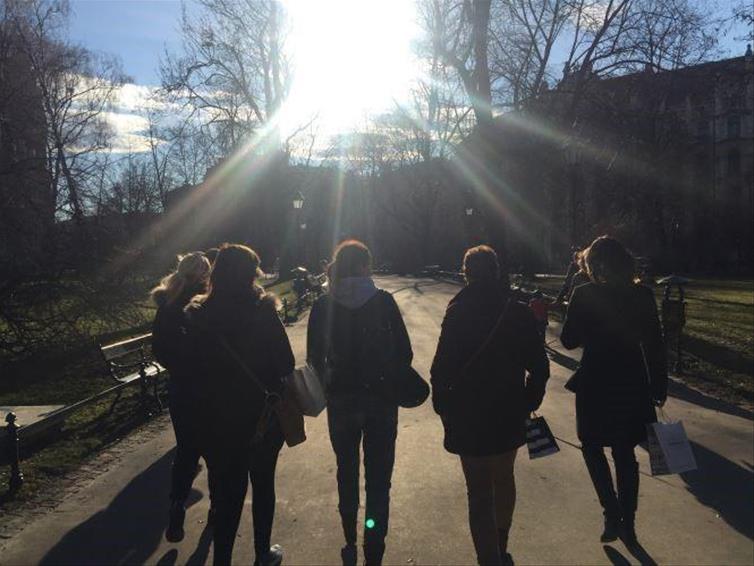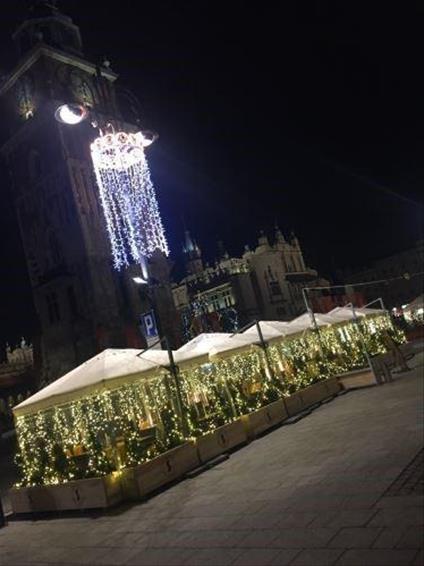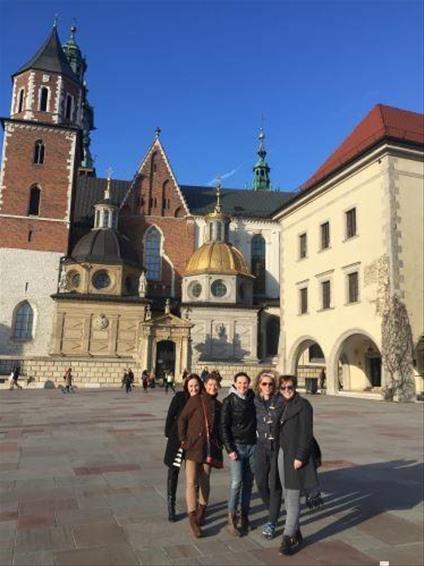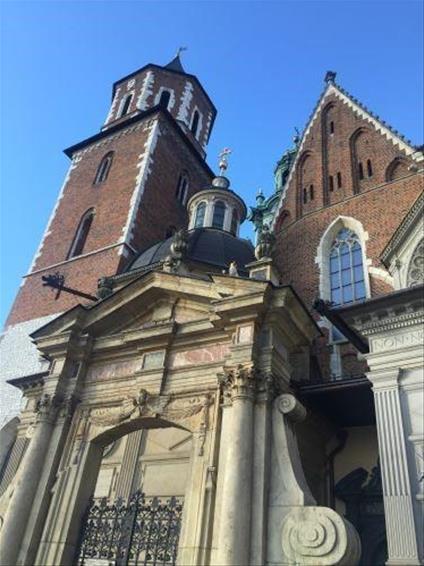 What a fabulous January weekend I had in Krakow! Although I've been working in travel for more than 21 years, I am ashamed to say that I haven't been on many city breaks. However, after this exciting weekend I think that's about to change.
My friends and I headed off to Krakow and our first stop was to Wieliczka Salt Mine; one of the oldest salt mines in Europe. Its carvings of fabulous figures, monuments and altarpieces have earned a place on the UNESCO World Cultural Heritage list. It is 135 meters underground and is visited by over 1 million tourists a year. Pack comfortable shoes for heading down and deep into the salt mines. Overall, the experience was fascinating and we absolutely loved it!
The historic Old Town encompasses an endless selection of bars and restaurants that we immediately sampled. It's not the best time to be worrying about calories, as Polish people love meat, cheese and potatoes.
After a good night's sleep, six chirpy ladies headed on foot to see this beautiful city by day. The city boasts hundreds of historical buildings, from medieval churches to Art Nouveau as well as over 30 museums. Krakow's most popular ancient monuments are Wawel Royal Castle, Wawel Cathedral and St. Mary's Church. We spent hours wandering around the Old Town. At the centre of the square, dominated by Cloth Hall (originally designed for the medieval rag trade) are lots of craft stalls. We took in Jagiellonian University the oldest university in Poland and the second oldest in Central Europe.
Our walk brought us to the outer circle of the Old Town which was originally surrounded by double defensive walls complete with 47 towers and a moat. Today, the moat has been replaced by a ring-shaped park which led us to the foot of Krakow's must-see attraction and the symbol of the nation - Wawel Hill. We ventured to the top to see the stately Wawel Royal Castle that was the kings' seat for more than 500 years. It was WOW!
This city was very easy to explore on foot and we thoroughly enjoyed doing so in the glorious sunshine. Needless to say, we all admitted that it's a city we would definitely return to. Personally, I would love to return in December and experience the wonderful Christmas atmosphere at the Krakow Main Market Square.
For more information on visiting Krakow, please give me a call.