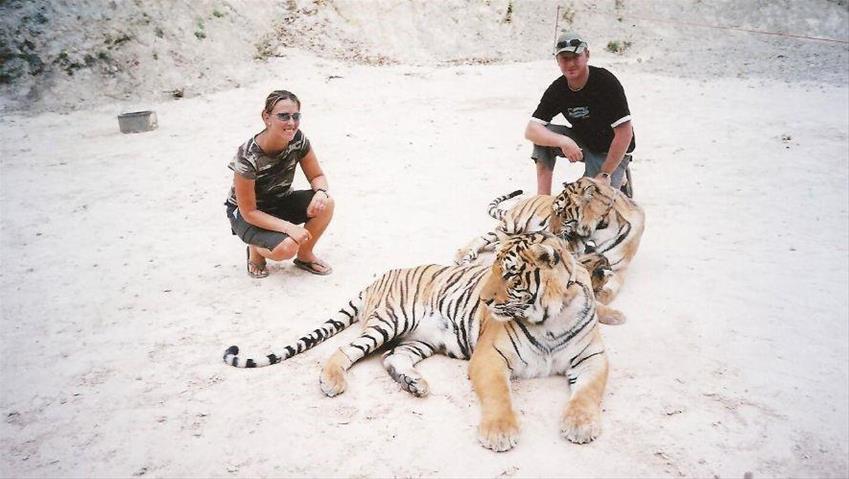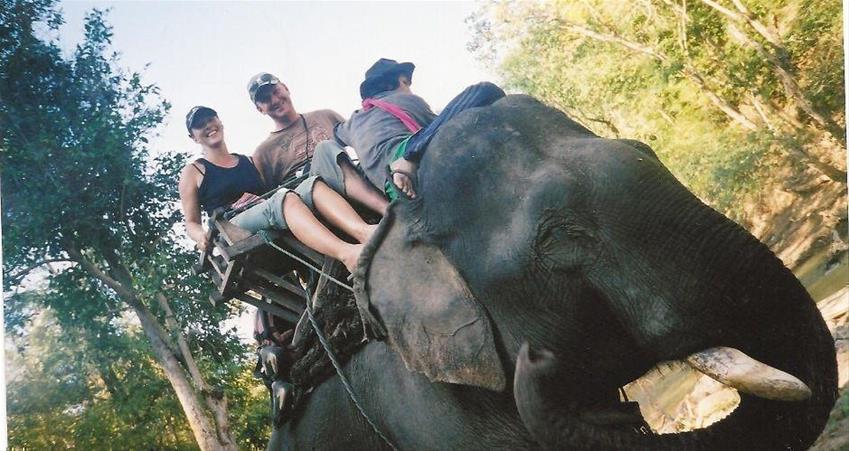 Thailand really blew me away from the dramatic scenery to the beautiful welcoming Thai people. I loved every second of it.
We began our trip in Bangkok, which is chaotic but so much fun. Its always buzzing. We then headed to Kanchanaburi and visited the Jeath War Museum and saw the 'Bridge over the River Kwai' before heading to Erawan National Park to swim in the waterfalls and whilst here even got chased by monkeys. We also spent a couple of hours at the 'Tiger Temple' and have some fantastic photos holding baby cubs and sitting with the tigers which were all roaming free. They are totally relaxed and chilled from all the care and attention they get from the monks that look after them.
It was then on to Chiang Mai, where we shopped till we dropped at the night markets. What a great place for shopping and sampling the local cuisine. We had the fantastic opportunity to stay in a local home, where we experienced the simplistic lifestyle of a traditional village, living as the locals do. And yes I did think it was madness running out to use the 'facilities' during the night armed with my torch in one hand and loo roll in the other! And as for having a shower – this consisted of a large barrel of cold water and a saucepan. But I wouldn't have changed any of it. It was such a highlight to meet the locals and experience the unique languages, customs and dress. After our goodbyes and some light trekking through the jungle, we boarded our elephants and continued on until we came to our next mode of transport; simple bamboo rafts! Once aboard one can simply watch the world go by and view the amazing rice paddies from a distance. After a fascinating week or so we headed back to Bangkok to party before heading South.
We boarded our night train – not for the faint hearted I assure you, and headed to Ko Pha-Ngan to relax on the beaches and enjoy some amazing spa treatments in the many spas around the island. After a couple of days there we left for Ko Tao and just chilled, snorkelled and dived. Then it was on to Ko Samui, which has everything for that perfect holiday. Great shopping, stunning beaches, lively nightlife and breath-taking scenery. We were originally only due to stay here for a few nights but ended up staying for 3 weeks. It was the perfect place to recharge the batteries after the adventurous few weeks we had experienced. We travelled on longtail boats, speed boats, local bus, rickshaw, elephant, trains, rafts and ferries. We met friendly people and had sensational food. This is the perfect place for anyone who enjoys travelling and living life to the full. I would highly recommend Thailand for couples, families and singles. It really caters for everyone!