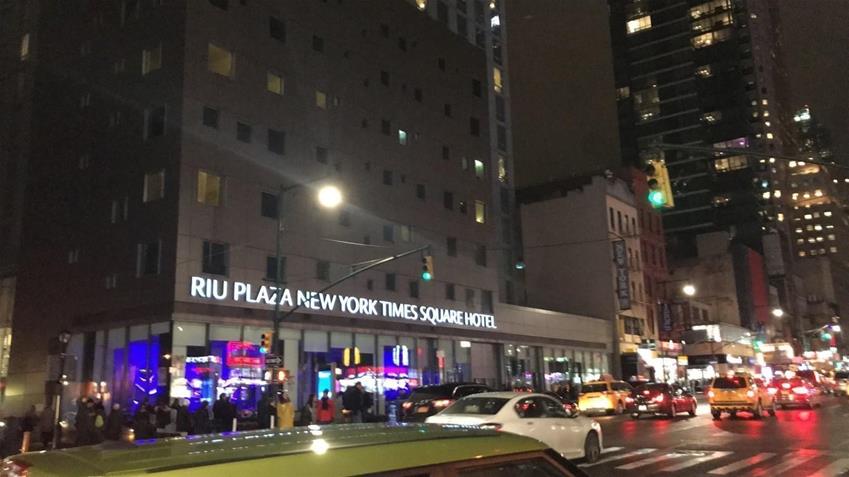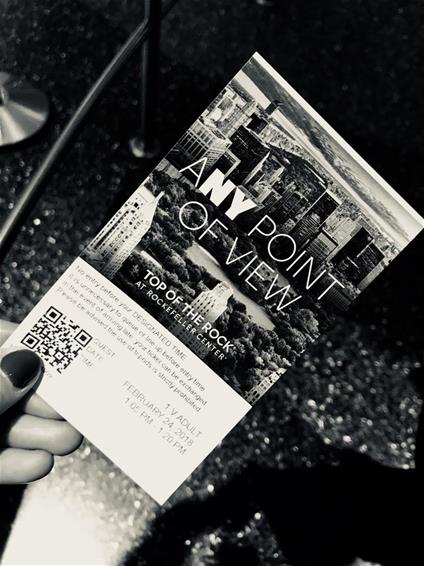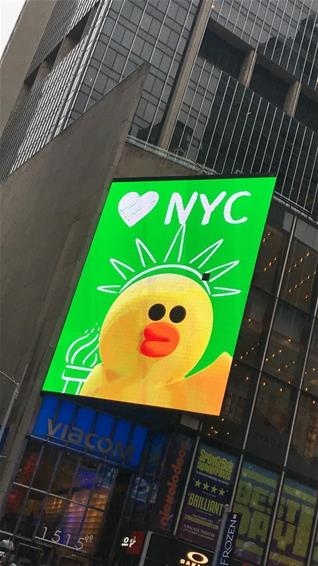 Well it has been almost 10 years since I last visited New York so a trip back was well overdue and what a better way than to revisit the awesome 'city that never sleeps' with five other larger than life and fun loving ladies. So how much can you possibly pack into 72 hours in New York?
* Times Square * Broadway * Little Italy - so many charming and authentic Italian eateries with gingham tablecloths galore * Canal Street - not like it used to be back in day * Chinatown - some culinary delights witnessed there were certainly not for the fainthearted! * Brooklyn Bridge - a truly memorable walk which took 25-30 minutes or so in the rain which didn't dampen our spirits in the least! * Manhattan Bridge & Dumbo for a true selfie snappers paradise for that iconic photo. * Top of the Rock - Observation Deck on top of the Rockefeller Centre with stunning views of New York City * Rockefeller Centre * Hop On/Hop Off Bus - part of the New York Explorer Pass. I would highly recommend this, and can provide you with more information on this. * 230 Fifth Rooftop Bar - New York's largest rooftop bar complete with DJ Booths & funky Igloos to enjoy those cocktails & beers overlooking the Empire State.
So where did we dine when we were not sightseeing? New York really has something for every taste bud and every budget.
* The Bubba Gump Shrimp Co - Times Square. Inspired by the 1994 Forrest Gump movie was our first dining experience on the afternoon we arrived. A great afternoon was had here trying out some really cool different food & drinks. * Dos Caminos - Times Square. Reasonably priced authentic Mexican food and lets not forget the tasty Tequila! * Love & Dough - Dumbo Area. Industrial & quirky little spot with tasty Italian dishes and delicious pizzas. * Rock Centre Café at the Rockefeller Centre. We enjoyed the most amazing brunch overlooking the famous ice-rink. * STK - NYC Midtown Manhattan. Sophisticated spot that's both a chic lounge with DJs & a modern steakhouse serving prime cuts & seafood. Without a doubt the best steak I ever had - a unanimous decision all around but at $14 for a thimble sized portion of pepper sauce its a treat night. * O'Lunney's Irish Bar - what visit to NYC wouldn't be complete with some true American/Irish style food & drinks!
And did I mention we shopped well just a little bit? - Old Navy/Macys/Tiffany's/Victoria Secrets/Sephora on more than one occasion -when the Times Square store is open 24 hours it would be rude not to. Every kilo of that 23kgs Baggage Allowance was used to the max by each and every one of us. As they say life is too short not to buy those shoes or a new lipstick - well that's my motto and I am sticking to it!
As a stopover en route to the Caribbean, or before or after a fabulous cruise from Fort Lauderdale or Miami, or just as a standalone US city break New York, has something for everyone. Just don't forget to pack those comfortable walking shoes!!