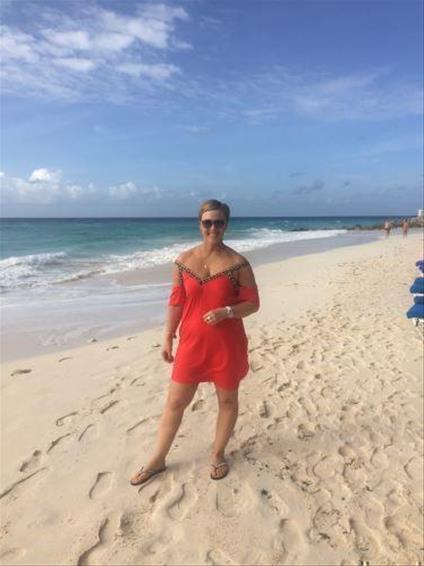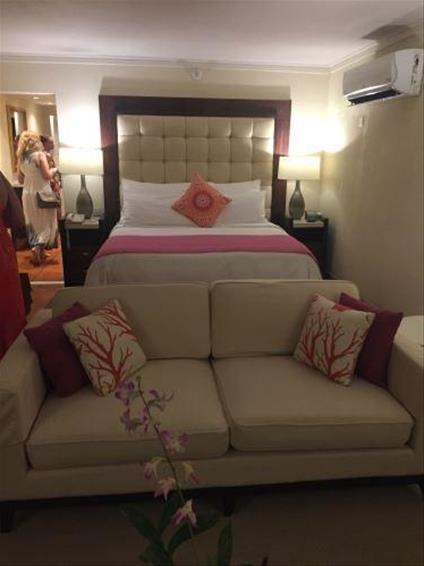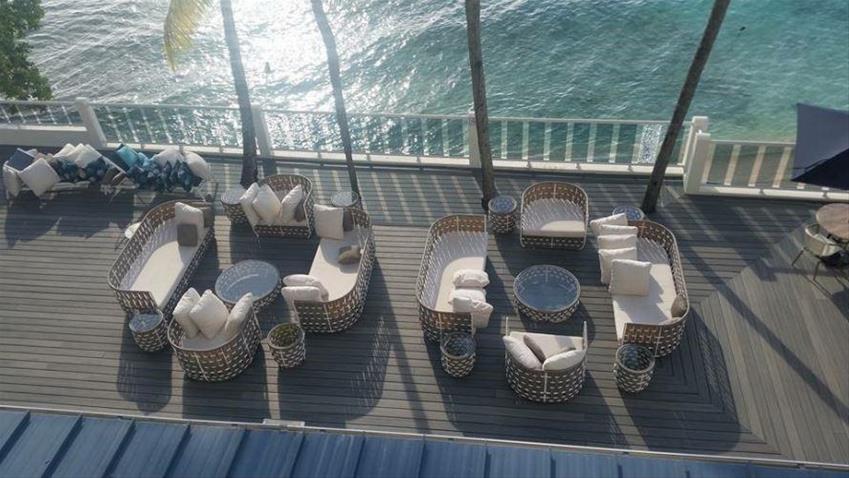 Myself and 24 of my TC colleagues headed to beautiful Barbados for a fun filled familiarisation trip. We flew via Gatwick to Bridgetown with British Airways. I was extremely lucky to experience World Traveller Plus (Premium Economy) on the outbound and Club Class (Business Class) on the return.
Our hotel visits began with 2 nights at the 4 Star Turtle Beach Resort, an all-inclusive resort on the South Coast of Barbados. Turtle Beach sits along a stunning 1,500 foot stretch of white sand beach, where the sea turtles return to lay their eggs year after year. We enjoyed a fabulous afternoon watching hundreds of colourful crabs scurry around us as the sun went down.
The following day we were escorted by Suntours to the infamous Harrison's Cave. This was a really cool excursion; underground by tram through flowing streams, deep pools of crystal clear waters and towering columns of stalagmites and stalactites in this living cave. Be sure to make Harrison's Cave a definite stop while in Barbados and Unearth the Adventure! After that we headed to St Nicholas Abbey, a stunning Jacobean Mansion with antiques dating back over 350 years where we enjoyed a private tour of the house and the rum and sugar distillery. After some 'strong' rum tasting we had a fabulous lunch overlooking the tropical gullies.
On day 2 after we checked out of Turtle Beach we set off on a site visit of the stunning Sandy Lane. This luxurious 5 Star hotel situated close to Holetown and Paynes Bay in St James. It is simply unforgettable and just oozes style, elegance and luxury. It's evident on arrival why this hotel is recognised as one of the most prestigious resorts in the world. Honestly this is one hotel I am sure like me you will never want to leave. Our next hotel visit was the 5 Star Fairmont Royal Pavilion. This hotel stretches along a pristine white beach, regarded as the most beautiful and exclusive in Barbados, which you can almost touch from some of the room types. All Beachfront Junior Suites and Oceanfront Deluxe rooms offer unobstructed views of the Caribbean Sea. I loved these rooms – really WOW!
That afternoon we checked into the 4 Star Waves Hotel & Spa – our home for the next 3 nights. I knew on arrival that I was going to love it here. This fully refurbished hotel has a true emphasis on wellness and gives you the closest feeling to being on a cruise ship. The chic simplistic design of the rooms and suites follow a simplistic design with pale organic tones, whitewashed driftwood, most with stunning panoramic ocean views. Waves is an All-Inclusive hotel and rates also include free Spa Treatments in the beautiful Spa at Waves across the street and also free golf. The Spa side of the hotel also boasts a fabulous pool and various room types. This hotel is described as Elegance with a Twist and it certainly has that and more. We dined on our first night in the Asian Restaurant Shiso and I possibly had the best Asian meal ever – every course was simply amazing.
The next day we had a site visit of the 4 Star plus Crystal Cove. Crystal Cove has an amazing unique swim up bar known as The Cave Bar, lush gardens and lagoon style pools and is a very family friendly resort. That afternoon, I experienced one of the most fun and exciting excursions that Barbados has to offer – a sunset catamaran cruise where we even got to snorkel amongst some sea turtles and dive amongst sea wrecks. We swam, danced and laughed until we could laugh no more whilst enjoying an amazing Bajan meal on-board with some mandatory rum cocktails –it be rude not to!
Our final full day included hotel visits at the 4 Star plus Colony Club restored from a former Colonial Home in a prime location only 2 minutes from Holetown, and then the beautiful 4 Star plus Tamarind Cove Hotel. Tamarind invites you to uncover the best of Barbados on the island's platinum west coast. Set along a prime 750-foot stretch of serene beach, this luxury hotel is Caribbean perfect for couple and families and the children will have their own unforgettable adventures with plenty to discover for all ages. Our final hotel visit was to the 5 Star "The House" – a stunning Adults Only property. This is a very chic, tranquil retreat where adults can unwind and reconnect in a setting of understated elegance in a boutique style environment.
A lot of these hotels are connected by a complimentary water taxi and offer a unique dine around programme with free motorised and non-motorised water sports, Wi-Fi and so much more.
I hope my lovely photos can give you a better insight into what this beautiful Caribbean island has to offer. Please feel free to ask me any questions you may have on Barbados. I loved it and hope someday to get back there on a proper adventure filled beach holiday.