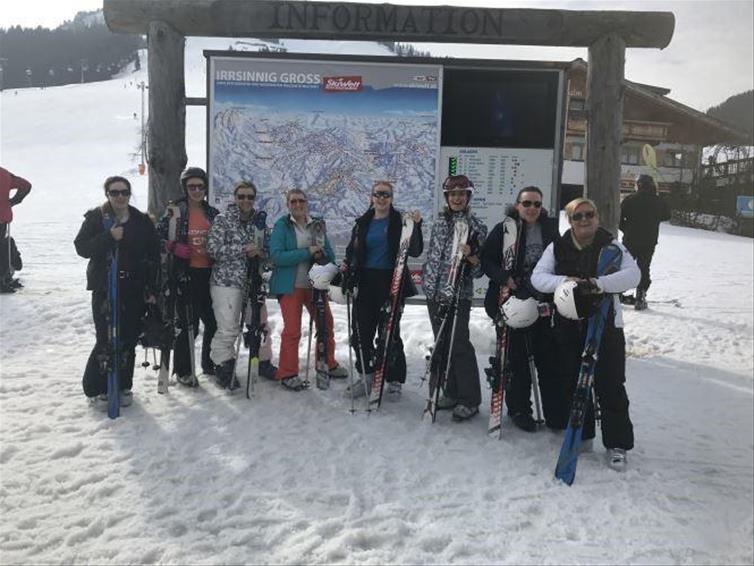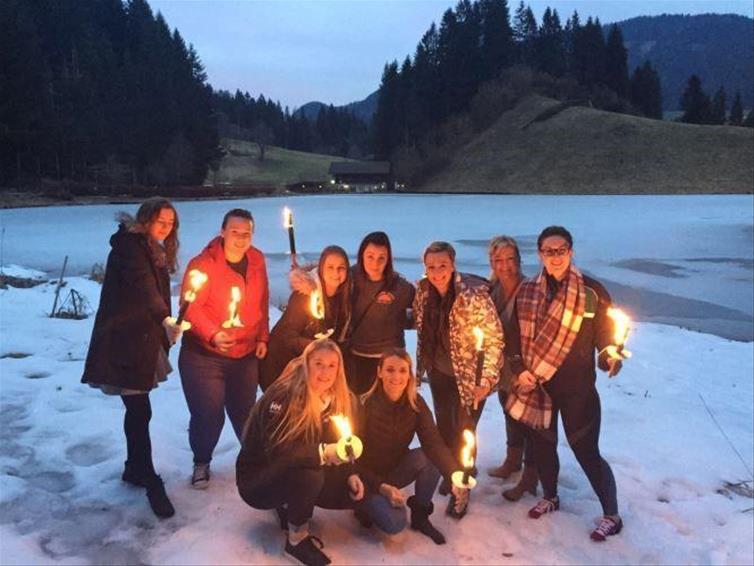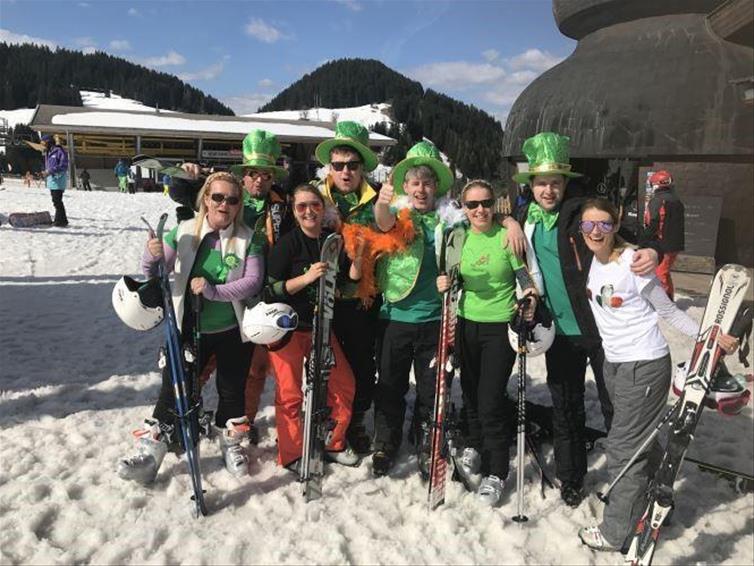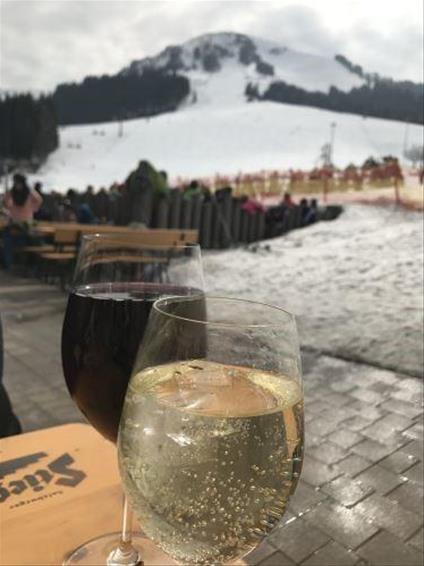 It has been a few years since my last ski trip so myself and a very excited group of beginners headed to Austria for a week on the slopes. I love organising group travel and have arranged some fabulous groups over the years of various sizes – one year I had 44 people that went skiing to Vale Thorens in France and now repeatedly travel with me.
I also love travelling with a group and especially with this gang of girls who had never skied before! So as you can imagine, the excitement was intense from start to finish. We spent a fabulous week in Soll in Austria and let's just say the 'majority' mastered the art of skiing.
This resort has slopes suitable for every level and for those with experience it has over 284kms of slopes connecting across various resorts. The highlight had to be St Patricks Day – there are no words really. The sun was out and it was lovely and hot, live music on the slopes from 1pm and surrounded by crazy Irish and those that wanted to be Irish.
It was an amazing week made even more special by an amazing day at the end of our week. I have skied now in numerous resorts across Europe so feel free to get on touch to organise your next ski or snowboard trip – get a gang together. You won't regret it!