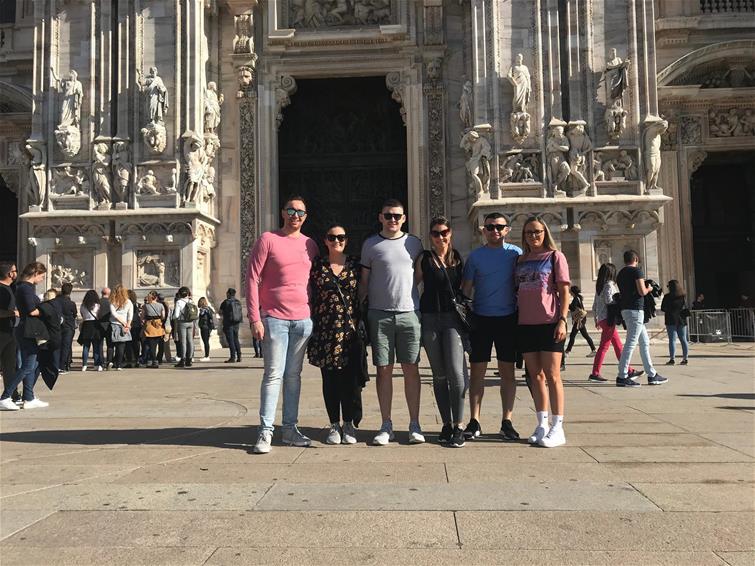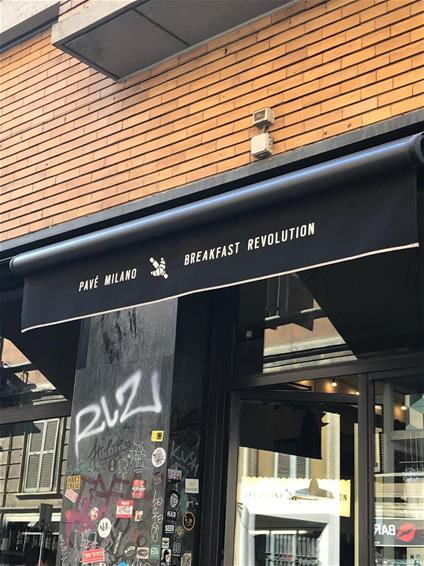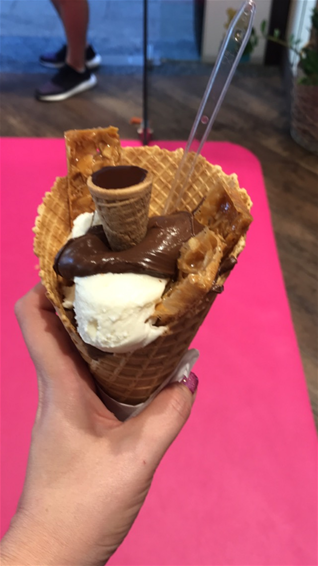 In October 2019 I visited Milan for a quick weekend break with my partner, my 2 brothers and their partners. Italian food is my absolute favourite and I decided to put together my own food walking tour of Milan during our visit. We ended up splitting our tour over our visit but if you had a full day, your walking shoes and an empty stomach you could visit most of these together in one day.
We started at Pavé Milano (Via Felice Casati 27) which is a few minutes' walk from Central Station where our bus from Bergamo airport had dropped us off. Pavé is a small but extremely busy bakery and pastry shop. We arrived to a queue to get into this trendy establishment. After a brief wait, we ordered a selection from the menu including sweet and savoury croissants, fresh baked breads, fruit pastries, coffee and fresh juices. Prices were reasonable, we paid around €10pp for a huge selection and it was all amazing.
We ventured to Brera for dinner and selected Il Kaimano restaurant (Via Fiori Chiari) where we had wood fired pizzas and seafood pasta. We also tried Ossobuco, one of the local specialities, which is a braised veal shank. In this case it was served with Risotto alla Milanese; a rich risotto flavoured with saffron and parmesan. Prices varied from around €12 to €25 depending on choice and the food was very good.
TOP TIP: Brera is one of the best food districts in Milan, many of the places on my list (some of which we didn't get to) were in this area. Restaurants of the same quality and style as Il Kaimano line each narrow street and you have a choice of places to visit, some restaurants offering various special rates throughout the evening.
After dinner we wanted dessert (of course) and walked up to Pattini Bakery (Via Solferino) for pastries and coffee. There is a huge selection of "treat size" pastries which are charged by weight as well as tarts and other desserts and anything we tried was delicious. We visited again for take away the following day!
It wouldn't be a visit to Milan without going for Aperitivo in the evening. A local institution, most bars and restaurants we passed had evening specials for cocktails with and without food. My preferred area to visit would be by the canals in Navigli. I would suggest getting there early in the evening (or pre book if you can) especially if you are travelling with a group as seats are like gold dust. Grab a seat, a cocktail and watch the world go by.
On our second day, we did a mix of visiting locations I had pre-selected as well as finding gems along the way. We spent the entire day wandering the centre of Milan including the Piazza Duomo (or Cathedral square) and the Galleria Vittorio Emanuele where we partook in the good luck ritual by turning on our right heels three times on the mosaic of the bull on the floor in the centre. We wandered narrow streets finding homemade pasta and pizza to takeaway in Spontini (Via Raffaele) and gelato creations in Cioccolat Italiani just opposite. We stopped roadside for coffee and pastries in one of many café restaurants along the way and ventured over once again to Brera. We picked a random restaurant from its many offerings for a wonderful dinner topping off a wonderful time in Milan.
Some notable places that we did not get to visit either due to full stomachs or closed hours (be sure to check opening times) were Rossi & Grassi deli (Brera), Tasta Gelateria (Brera), Piz (Via Torino – near to Duomo) and Panzerotti Luini (Via Santa Radegonda – near to Duomo). If you are a foodie like me and would like to sample some of Italy's finest, contact me today to find out more.