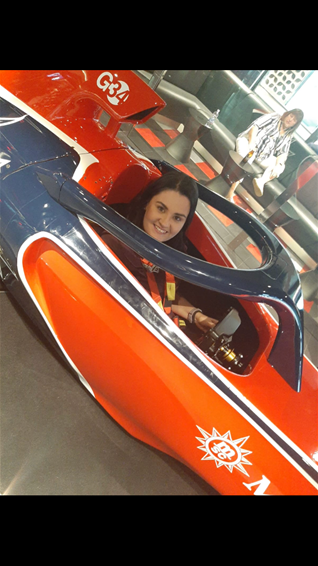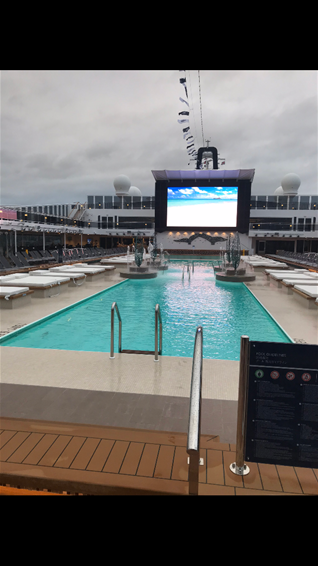 I was lucky to attend the launch of MSC Grandiosa in November 2019 with some of my colleagues. We visited the ship for an overnight stay while she was docked in Southampton and the biggest compliment I can give is that my short stay was not enough!
I was blown away when I initially walked onboard by the sense of grandeur everywhere I turned such as huge open spaces, plush décor and Swarovski crystal stairs. I was particularly impressed by the ever-changing LED dome that stretches 93m on the indoor promenade. We witnessed paintings of huge colourful flowers, hot air balloons in a bright blue sky and the starry night sky and it was amazing!
We stayed in a balcony cabin which was modern and well appointed. It came complete with Zoe (as do all rooms), your virtual personal cruise assistant, who can answer questions, act as a speaker for your music and even switch on the stateroom TV.
We also went on a tour to see many of the other room types and there is an option for all family and group sizes. The cabins for families for example can accommodate up to 10 people in comfort in 2 interconnected rooms. We also visited suites with walk in wardrobes and hot tubs on the balcony!
The MSC Grandiosa also caters extensively for kids on board and on shore. Kids and Teen clubs for all ages themed by Chicco or Lego, an indoor sports court, F1 simulators, a bowling alley, a huge aquapark and so much more. There are also dining options for kids such as speedy dining with the family and then being escorted to the kids' clubs while the family sit back and enjoy dinner as well as shore excursions specifically made with families in mind.
The pool area is spacious with plenty sun beds and there is also an indoor pool and many hot tubs scattered throughout. There is a varied entertainment programme including an exclusive partnership creating Cirque du Soleil at Sea - although I did not get to see it myself, I have heard it is not to be missed! There is 11 dining venues and 20 bars and lounges scattered throughout. We loved the Sky Bar on deck 18, adults only with views on the pool area and an extensive drinks menu. Food wise I had the BEST pizza I have had at sea!
I really want to return to cruise with this ship to enjoy all of the above and with the added bonus of waking up somewhere new every day! Whether you are new to cruise or a seasoned cruiser, I can help you find the perfect cruise for you and yours. Why not get in touch today to start planning?