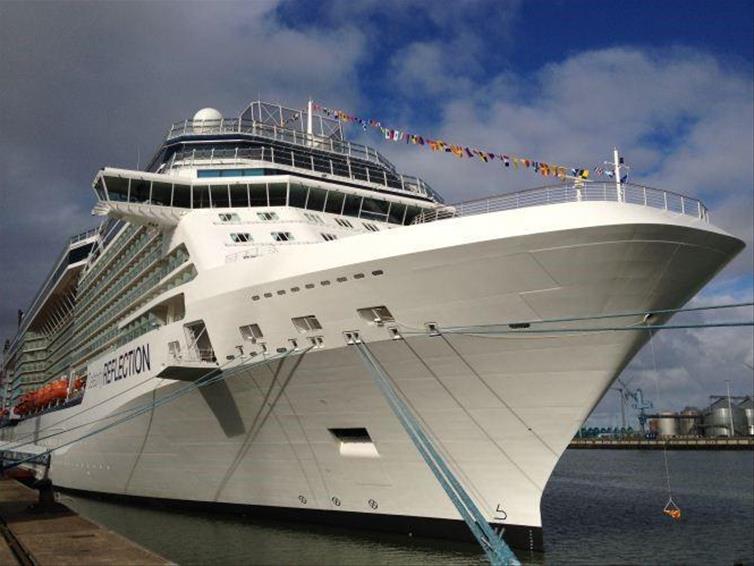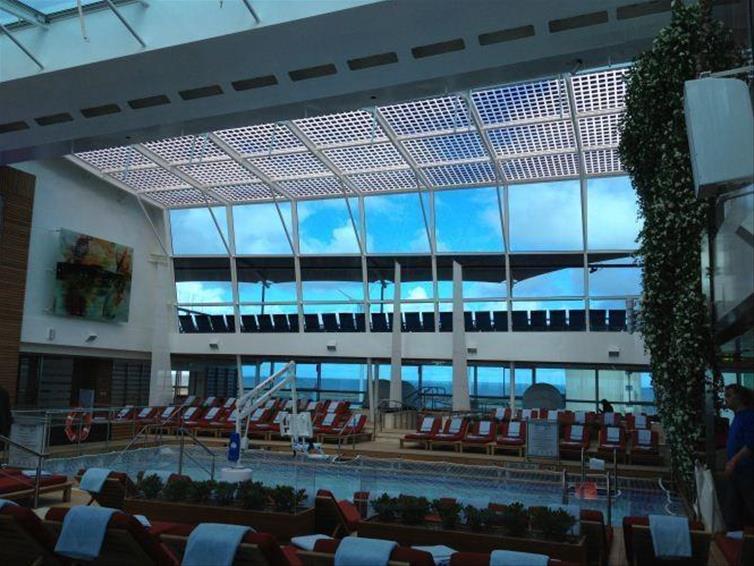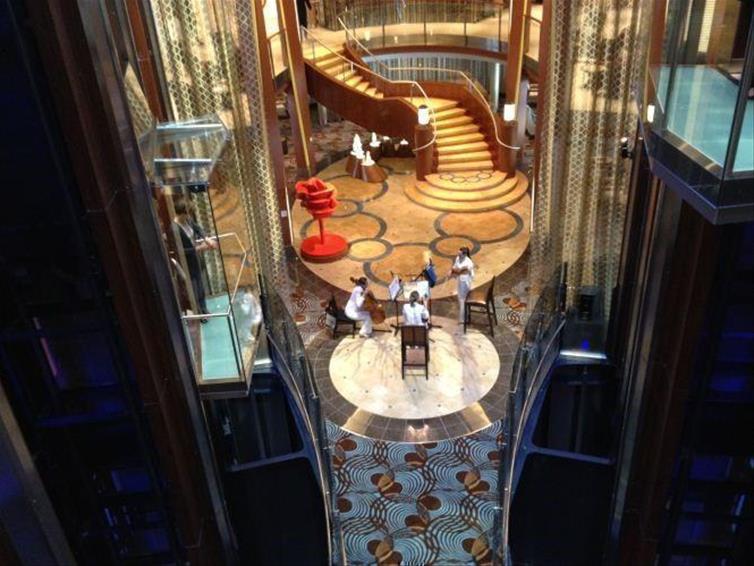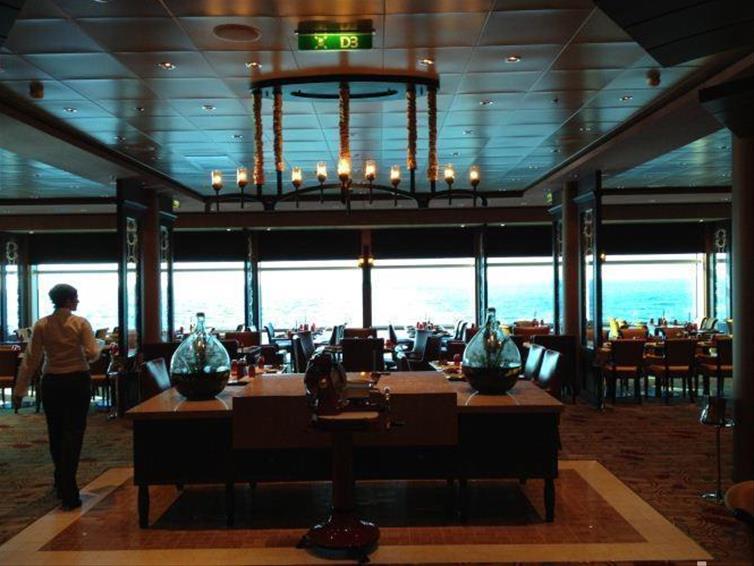 Having cruised twice in the last two years I was really excited to receive an invite to the inaugural sailing of the Celebrity Reflection. The newest addition to the Celebrity fleet, the Reflection is the last of five ships in their Solstice class. The concept behind Celebrity is "modern luxury"; they exceeded all my expectations to achieve this.
This is 126,000 tonne brand new vessel with a capacity of 3,046 guests and 1,270 crew on board. Apart from being a five star luxury brand Celebrity strive to differentiate themselves from the rest of the market by thinking outside the box and adding loads of additional features to make your cruise experience truly breath-taking.
The main dining room features an impressive wine Tower as a centre piece which is the height of two floors and contains in the region of 487 different labels from all over the world. It is called Opus (which means work of art on a grand scale) and is a superb venue, and the food was fantastic and the great the thing about ordering from the menu is the rule is "there is no rules". You can order what or how much of whatever takes your fancy, so if you have had a hard day in the Spa or around the pool you can get an extra main course or if your sweet tooth is kicking in why not an extra dessert or two!!
You also have the option of paying a small fee to dine in one if there specialty dining restaurants, including Murano, Blu, the Tuscan Grill, Qsine and Bistro on Five or The Lawn Club Grill on Deck 14 which features a half an acre of real grass. These are all bookable while on board or prior to setting sail. With 166 chefs producing on average 14,000 meals a day your every need is catered for.
There are a dozen fantastic bars on board, my particular favourites were the martini bar which boats a frosted bar and the Ensemble Lounge which was more laid back and had some fantastic live music. For wine buffs there is Cellar Masters and for something completely different there is the Molecular Bar where you will be served by trained Mixologists and ingredients include liquid nitrogen!!
The entertainment on-board is endless from shows to rival Las Vegas in the main theatre to various singers and performers dotted throughout the bars. There is also a casino, a library and several shopping opportunities. The Celebrity iLounge offers computer tutorial classes and is also an official Apple retailer – where guests will find the most Apple Mac products available at duty-free prices. Also there is a state of the art gym, running track, basketball court, kids clubs & Aqua Spa and 3 pools so there are tons to do whist on-board.
The staterooms are fantastic and over 80% of them have a balcony. The Penthouse was magnificent and features an all glass shower that extends over the edge of the ship! While the Aqua Class suites are a new addition to Solstice class and include an array of extras. I stayed in a Deluxe Balcony Stateroom, it was bright and spacious and the décor was beautiful, plenty of storage space, plasma screen TV, sitting area with couch, a spacious balcony and a well-appointed bathroom.
I have recently become certified to give expert advice on Celebrity Cruises, Royal Caribbean and Azamara Cruises. If you need any information on these or any other cruise companies or itineraries, help or tips please call or email me.