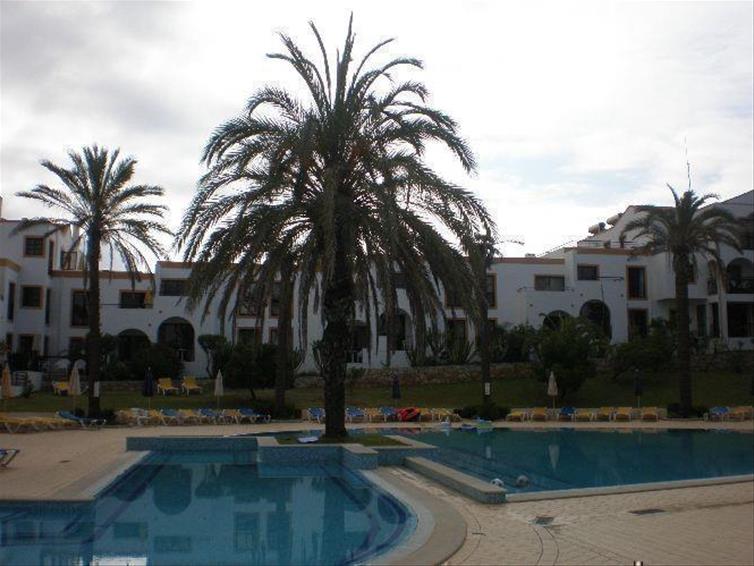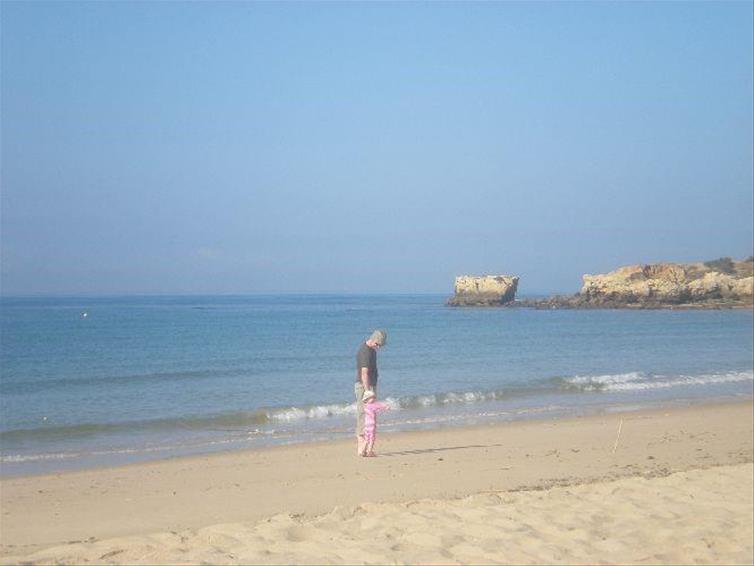 Well it was a last minute and unplanned trip but totally enjoyable and a destination I would recommend. After a lovely short flight of 2.5 hours we arrived in Faro Airport and a short transfer of 40 minutes had us in our apartment. The Alfagar Apartments are 2kms from Montechoro and 5kms for the Old Town of Albufeira. It took about 15 minutes to walk to the Strip in Montechoro and cost €3.50 in a taxi back. A taxi to the Old Town cost about €6 each way. The Old Town is really charming, narrow cobblestone streets lined with stalls selling knick knacks and local crafts. The atmosphere is laid back and the area attracts many tourists to the main square which is surrounded by lots of shops, bars, restaurants and cafes.
It was lovely in the evenings to stroll around here before and after enjoying a lovely meal in one of the many restaurants serving everything from local fish dishes to Indian, Chinese, and even Mexican dishes. The Strip itself in Montechoro is over a mile of bars, restaurants, cafes and shops. Again every culinary taste is catered for along the route with many places having live music in the evenings. We ate in a great Mexican restaurant a few times called Chili. It's at the start of the Strip at the Oura Beach. They really are great with children and provide colouring books and crayons during the meal and also feature a "Little Tikes" climbing frame and slide in the rear garden so Mums & Dads can sit near by and enjoy a drink after their meal and the little ones are safe and happy.
Albufeira has several fine beaches. The main one in the Old Town gets very busy as does the Praia da Oura beach. We spent most days on the Santa Eulalia beach which was smaller and quiet but easily accessible down steps at the back of the property. A bit awkward with the buggy but worth it once we were down. The beaches were spotlessly clean and very safe.
There are lots of excursions available and these can booked either through your tour company representative or locally at your reception. These include Zoo Marine, Jeep Safari, Slide & Splash, Lisbon, a Portuguese night, Seville, Monchique & Silves, Loule or Quarteira Markets and even Sir Cliff Richard's vineyards. We spent an extremely enjoyable day at Zoo Marine. It cost €29 per adult and under 5's are free. Age 5 to 10 years costs about €18. It was an excellent day where the dolphins and sea lions were the main stars.
We had a lovely relaxing week in Portugal and I would certainly recommend it to families, singles and couples. It caters for everyone. I made note of many properties whilst out there so if you are thinking about Portugal as your holiday destination then please don't hesitate to contact me. We will definitely be back.