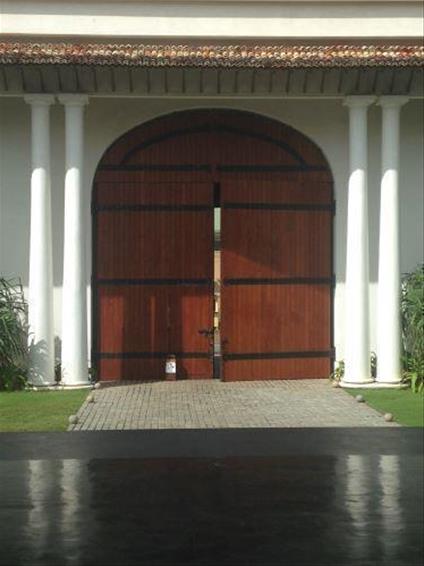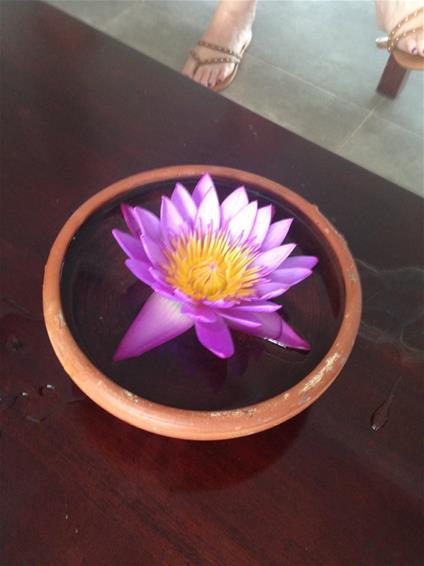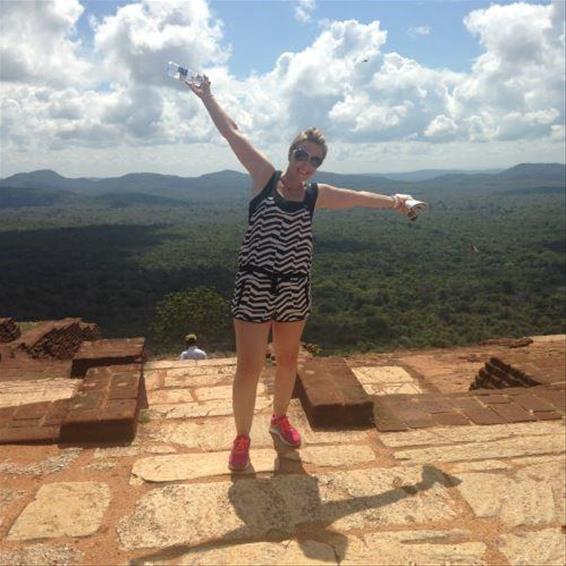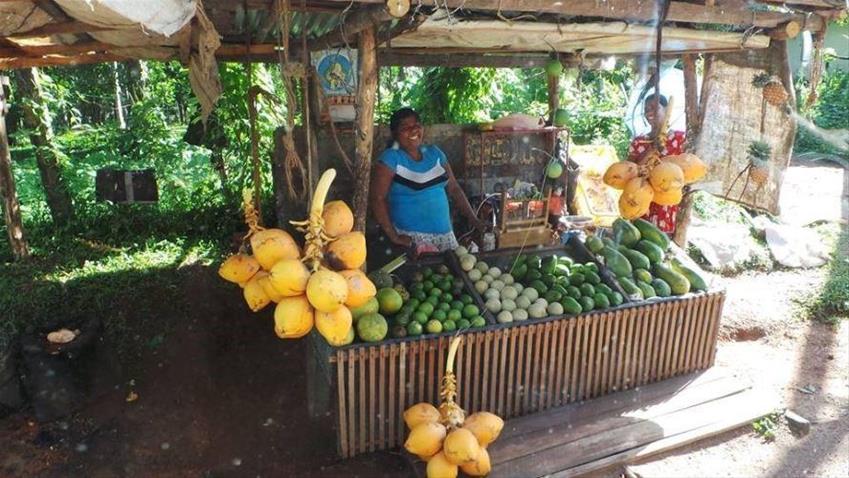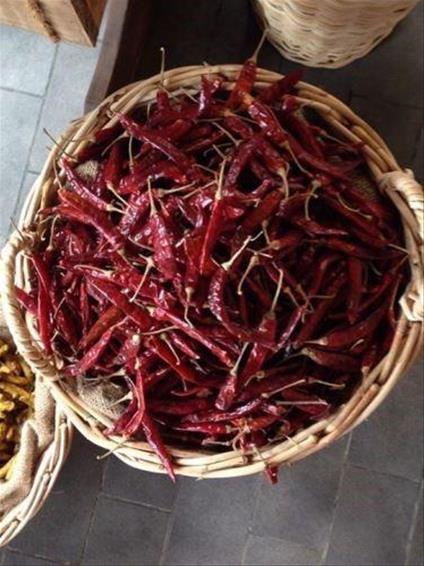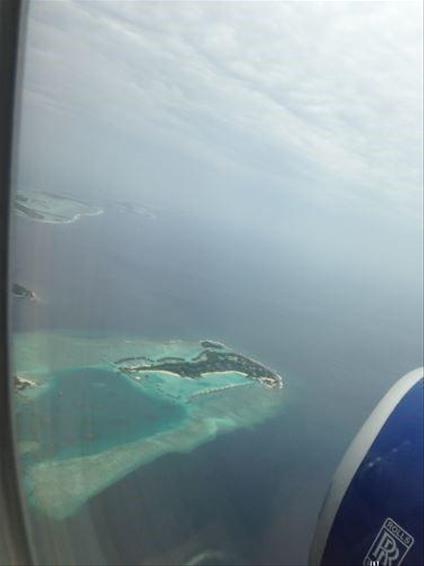 Our very comfortable 13-hour flight took us via the Maldives to Colombo. The views over the Atolls of the Maldives were breath-taking and I even made a pact with myself to get back there - which I did but that's another day's blog. After a very short transfer our first night took us to the 4 Star Jetwing Blue Hotel on Negombo Beach. Very large and rustic rooms perfect for that traveller that wishes to rest before getting into what Sri Lanka really has to offer.
On our second day we headed for Anuradhapura, visiting the Pinnawela Elephant Orphanage enroute. Watching these magnificent animals being bathed and fed in the Maha Oya River had us all enthralled. Our accommodation for the night was the 5 Star "Small Luxury Hotels of the World" Ulagalla Wallawwa Resort, featuring a 150-year-old mansion with 20 private ecologically-built chalets across 58 acres of land. Our stilted villa was simply stunning, furnished to the highest of standards, complete with four poster bed and private plunge pool on the decking. It was so romantic and ideal for that honeymoon or once in a lifetime trip.
You can choose to dine in private in your villa, catch a golf buggy back to the main building or like us hop on your mountain bike to enjoy the serenity of this resort before the world awakes. We visited the ancient ruined city of Anuradhapura and its many scared temples and ancient sites. We were lucky enough to witness hundreds of pilgrims pay homage to their Buddha and even had the opportunity to be blessed at the sacred Bo Tree before our afternoon jeep safari at Minneriya Wild Life Sanctuary where we saw herds of wild elephants in their natural habitat. Sri Lanka really is an alternative for those with a keen animal interest and those who love bird watching. The flora and fauna were outstanding.
Our hotel this night was the 4 Star Heritance Kandalama Dambulla. Remember to keep your balcony shut here as you may have an unexpected visitor from Mike the Monkey or Fran the Fruit-bat! I kid you not – lying in our bed watching dozens of bats and monkeys is something one doesn't even imagine in a lifetime. Sigiriya Rock Fortress was our next accomplishment. This was a tough but exhilarating feat in very high temperatures, but we encouraged and helped each other and eventually made it to the rock summit. To say our legs were a little sore the next day was probably an understatement but it was certainly worth every step.
That afternoon before we began our drive up into the hills and tea growing plantations around Kandy, we stopped at the Dambulla Caves. The views were breath-taking as were the caves which are covered in frescoes depicting great events in the life of the Buddha and almost 150 life size statues within them. The drive up to Kandy was so peaceful and the cooler climate most welcomed by all. That evening we checked into the 5 Star Cinnamon Citadel Kandy – more stunning views and fantastic food. Let's just say it's not too many hotels that have a 'dessert room' with so many choices. That evening we also enjoyed some very energetic Kandyian dance performances and fire walking before a quick visit to the Dalada Maligawa, the Temple of the Sacred Tooth Relic of the Buddha – the founder of Buddhism.
Our next stop Kegalle to experience the low country tea estate and traditional planters' life of a bygone era and learn more about Sri Lankan tea.
This is where I realised that Sri Lanka is about 'experiences' with each property offering a deeper insight into this fascinating destination than the last. As we drove deep into the tea plantations, we were overwhelmed by the 5 Star Rosyth Estate House from the moment we arrived. A 1926 colonial planter's bungalow set in a 62-acre private tea and rubber estate offering outstanding accommodation, exceptional food and extraordinary experiences – we were super excited to be invited into the kitchen to watch the chef prepare our dinner that evening with spices and delicacies so hot they could awake the dead! This family owned private house in the hills, is a perfect place to stay and a must for any discerning client. To watch the tea pickers as they worked before we enjoyed a very traditional breakfast is what memories are made of. The owners Farzana and Neil were the most perfect hosts.
As our trip was coming to an end we head to Galle, the southern capital of Sri Lanka and enjoyed a fantastic morning rambling through the famous Dutch ramparts with its many Portuguese influences, stunning views of the harbour and the famous old light house and lots of shopping and fun haggling. Our next hotel is one that we found very hard to leave – even on arrival to The Fortress Koggala we knew this luxury resort was just what was needed to recharge the batteries after all our adventures so far. There are not many places in the world that you can hear the ocean lapping on the shore as you lie on the bed with your balcony open - a little piece of heaven.
Finally, we headed along the coastal road, via Hikkaduwa to Bentota for our last night in the 4 Star Centara Bentota Beach which is uniquely only reached by boat. Endless beaches, timeless ruins, welcoming people, oodles of elephants, killer surf, fun trains, famous tea and flavourful food describe Sri Lanka. This is as brief a description I can give you for now on this amazing destination, one which I certainly feel is hard not to leave a piece of your heart in so for more information please don't hesitate to contact me…you will not be disappointed!