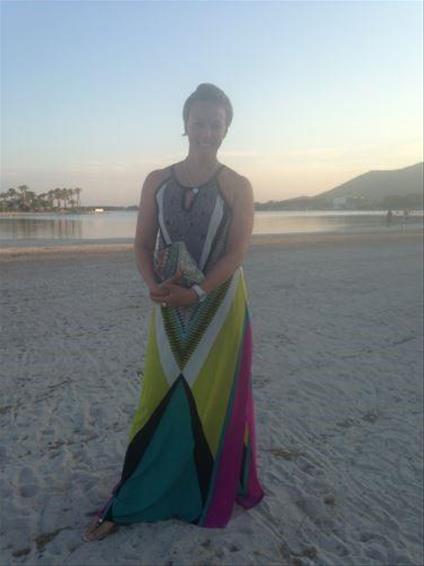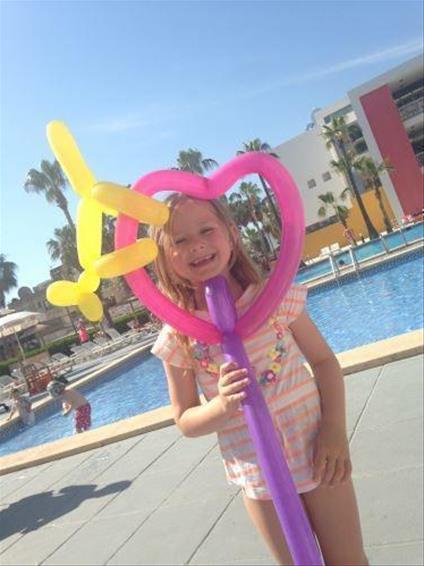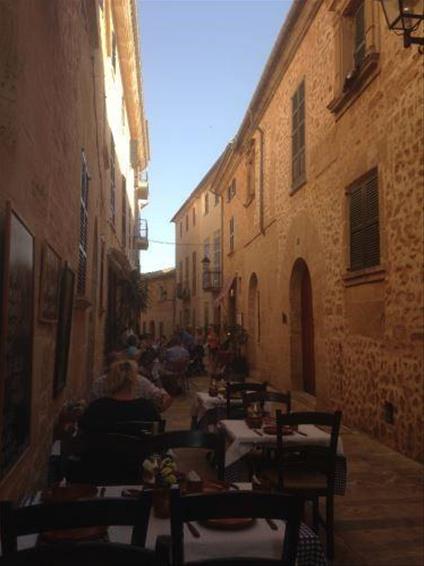 Well after a very early and easy flight to Palma Airport in Majorca, we boarded our express shuttle to Alcudia which only took 45 minutes and were checked in and all to our lovely apartment by midday. Our apartments for the week were the Sol Alcudia Centre and honestly I couldn't fault them. Our one bedroom apartment was huge and spotless and we had a lovely view of another new modern complex and its pool area opposite.
The apartments were perfectly located, only a short walk from the most amazing beach I have come across in a long time - it was honestly comparable to the beaches I have seen in the Caribbean. Beautiful white safe sandy beach where you can walk out for ages before it gets too deep. There are some fantastic cafes/restaurants along the beach where you can literally enjoy your meal with your feet in the sand. We had lunch on the beach every day and enjoyed some fabulous evening meals along the beach also.
Only a short taxi ride of approx. €5 each way will bring you to either the Old Town of Alcudia or the Port of Alcudia. The Old Town really is like stepping back in time to another era. The old town has a 14th-century medieval wall and it is possible to follow it almost all around the village. The Old Town also hosts a market both on Sundays and Tuesdays. Inside the walls there are several popular restaurants and tapas bars famous for their excellent food in an amazing romantic setting. The port of Alcudia has lots of fun for all the family and again lots of fantastic restaurants and bars around the Marina area.
We headed off on a mini adventure whilst in Majorca to meet my sister and her family in the resort of Santa Ponsa. We had to change buses in the city of Palma and on our return trip wandered around the streets there too for a couple hours. Palma is a stunning city and would have loved to spend more time there. Some fantastic shopping areas and lots of great restaurants and tapas bars too. Santa Ponsa really has had a decent face lift over the years. I spent a couple of nights there back in 2002 so it has been a while and it's looking really well and can see why it remains a firm family favourite over decades and is so popular with Irish families. We had a great afternoon on a Glass Bottom Boat and did some swimming and snorkelling. The children had a ball and loved seeing all the different fish. We had a lovely meal out in a local Italian Trattoria and enjoyed some delicious pizzas and vino with some locals.
Back to Alcudia then and spent the following day at the Hydropark for slides, slides and more slides. We had so much fun. Overall we had a fantastic week away in glorious sunshine and only thing I regret is after over 20 years in the travel trade it's taken me this long to discover this perfect holiday destination that is so accessible now with daily flights from Dublin and only a short 2 & 1/2 hour flight. It was just perfect - good food, fantastic weather & great company what more could one want.
Please do contact me for more information if you think this is the kind of resort that would appeal to you and your family or perhaps for a getaway break without the children. Loved it and will most definitely be back!