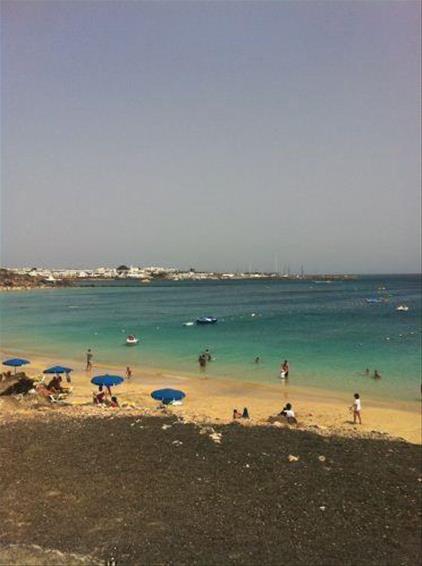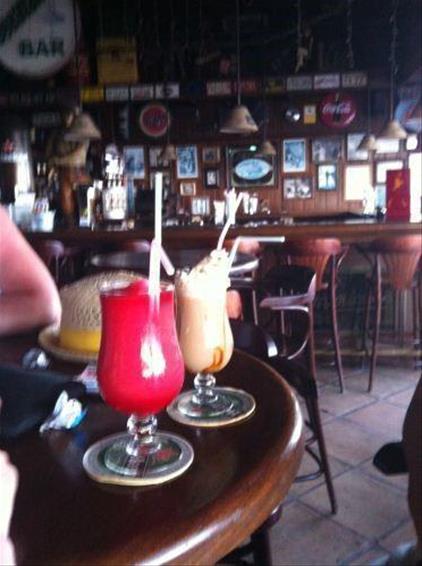 What a lovely week we just had, myself and my 5 year old daughter headed off to Lanzarote for a week. We stayed in the Fariones Apartmentos between the Old & the New Town so an ideal location really. Our accommodation was spacious, very clean and included a fabulous breakfast every day in the little restaurant - everything from delicious fruit, meats, cheeses, so many types of bread, juices and even a warm selection for those that want something more substantial including bacon, eggs, beans, pancakes and hash browns.
They ran a daily kids club although it only ran for 1 hour when I was there. My little one enjoyed lots of activities and games every day with her new found friends. We could also use the facilities in the Los Fariones Hotel & the Fariones Playa apartments just around the corner so every evening she enjoyed the fun with Blufy the mascot at the kiddies disco.
To be honest we didn't do too much as this was my 5th visit to Lanzarote but after a visit to Playa Blanca on the bus (approx €3 each way) I will certainly be back as I had never visited this resort before even though have heard great things about it. It was so nice and the beach was just beautiful – it has golden sand as opposed to the black sand of the beach in Puerto Del Carmen. We visited the 5 Star Princess Yaiza and hopefully next time we will stay there. It is a stunning hotel and a prime location on the beach.
The resorts did seem quieter than I had experienced over the years but the staff in bars and restaurants were all extremely friendly and the food was lovely too. The standards really seem to have risen in the restaurants and I think the prices have dropped a little too.
My parents (their 15th return visit to Lanzarote) joined us mid holiday as did my sister and her 2 children (aged 11 & 7) and everyone really enjoyed themselves. Weather was wonderful, mid to late 20's every day with a cool breeze from time to time. Evenings certainly got cooler and even a light jacket would be recommended.
So whether you are a family, large or small, or just a couple looking for good food & drink and a week or so away in good clean accommodation to enjoy some sunshine I would have not hesitations in recommending Lanzarote. There are lots of things to do and see including the Teguise & Playa Blanca Markets, a visit to the National Park, a Wild West Show at Rancho Texas, and then new water park in Costa Teguise is a must with the kids too or even the kids at heart!