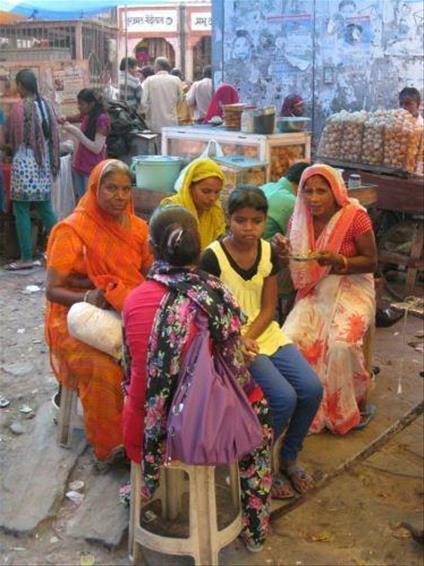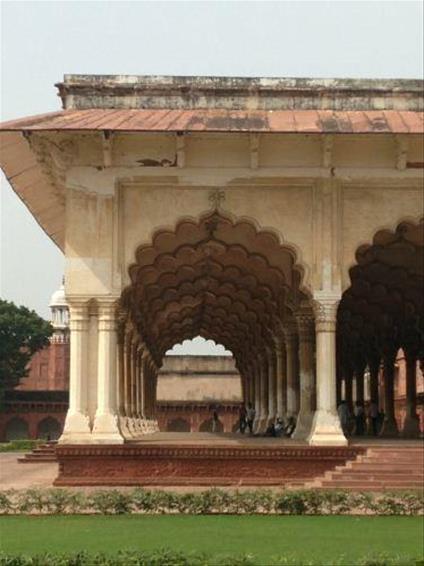 Incredible India really says it all! The sights, the smells, the sounds. I honestly will never ever forget India!
After a late arrival in the capital city of India, New Delhi and an overnight in the sleek and modern Le Meridian we enjoyed an informative introduction on India from the ground handlers Travelite. Our itinerary was North India - The Golden Triangle. Delhi to Jaipur via Neemrana, and then Agra via Bharatpur and Fatehpur Sikri ending with the magical and awesome Taj Mahal before our return trip back to Delhi for our flight home.
We enjoyed lunch at the historic Imperial Hotel - one of the oldest hotels in India and were treated to a tour of the Royal Suite. As they say if you need to ask how much it costs a night then you can't afford it; simply stunning. That afternoon we enjoyed an escorted sightseeing tour of New Delhi, the President & Parliment Houses as well as a short photo stop at India Gate.
Then we visited Gurudwara Bangla Sahib, the gold tombed Sikh Temple still in active worship today. This sacred temple is highly spiritual, and it was an honour to sit amongst the locals and watch their intense prayer and worship. One of the unexpected highlights of this afternoon was a visit to the Soup Kitchens at the temple where 10's of thousands of people a day are fed for free. All the food is donated, prepared and cooked by volunteers - an experience that's very hard to describe but one that makes you truly appreciate what we have in our lives.
We helped out for a bit and made naan bread with the locals and sampled some of the tastiest Indian food am sure that any of us ever had and most likely never will again. Later we visited Qutub Minar - The Red Fort and witnessed plenty of early Muslim & Afghani architecture. Our day ended with a fantastic meal at a local restaurant, Lazeez Affaire, located in Delh's embassy area.
We checked out and embarked on our drive to Jaipur - the pink hued capital city of Rajasthan. On route we visited the magnificent Neemrana Fort Palace, cut into the hillside, this property takes you back hundreds of years to the Majaraja era. We had a brief inspection of the Holiday Inn Jaipur, where we enjoyed some local entertainment and dinner before arriving at the Marriott Hotel. The next day after I worked out at the gym and used the pool of the Marriott with a colleague - we needed to counteract the effects of all the amazing food and tonnes of Naan bread already consumed. Trust me it's addictive!!
We visited the magnificent Amber Fort - built in the 16th Century and one of the most beautiful samples of Rajput architecture. Our transportation up to the fort was on elephant so lots of fun and laughter I can assure you. Afterwards we had a brief inspection & lunch at the Trident Hotel. That afternoon, we visited Jaipur's City Palace with its various museums where we saw beautiful collections of Mughal clothing. We headed then to Jantar Mantar, an ancient astronomical observatory which was so fascinating, before experiencing the local markets and did some haggling. A task not for the faint hearted and one I honestly don't think I will ever forget!!
Finally, we began our drive to Agra - the land of the Taj Mahal. We stopped off at the Laxmi Villas Palace in Bharatpur, renowned for its bird sanctuaries. Afterwards we continued our drive, visiting Fatehpur Sikri enroute to Agra. That evening we enjoyed another fantastic meal in a local restaurant with a few drinks and which cost approx. €10 per person. We stayed at the Jaypee Palace Hotel on our final night and up early to visit the Taj Mahal for sunrise. An unforgettable experience stepping inside this eternal symbol of love and one I will treasure forever. Another wonder of the world I can tick off my bucket list, a surreal photo opportunity. After lunch at the Trident Hotel we visited the splendid Agra Fort, another captivating & intriguing palace.
And before I knew it we sadly began our trip back to Delhi for our flight home. I have to go back to see and experience so much more.
The India you experience today is not the India you will experience tomorrow so contact me for more information. Colourful, chaotic and crazy - loved it!!!!!