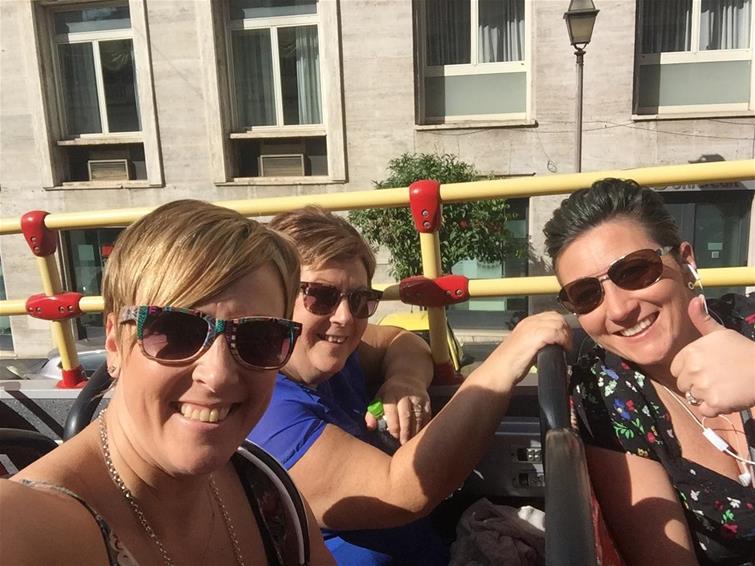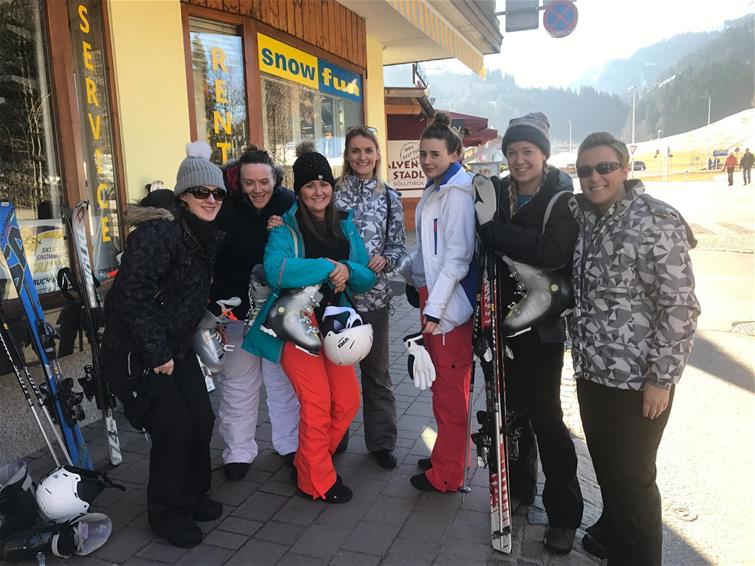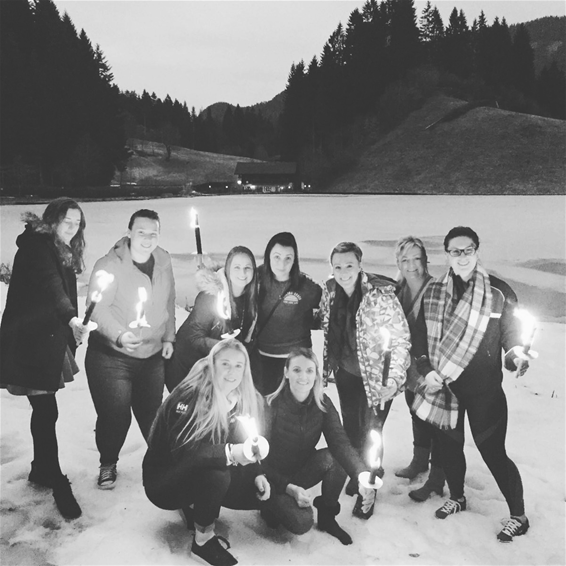 There is no better getaway than with your 'bridies', your 'squad', your 'besties', whatever you call your gang a weekend away with the girls is the BEST tonic ever. And after the last 12 weeks of home schooling, working from home, house & garden maintenance, constantly cooking or baking – the work load has seemed endless and we will savour every second together the next time we get to travel. Over the last 5 years myself and the girls have headed to various hotspots.
Starting off with Albufeira in Portugal on the Algarve for beach by day and cocktails by night for our 40th's. There is nothing like chilling with the girls in the sun by day and getting all 'dolled' up together for dinner and a night on the tiles. If nothing else it will make you feel 21 again and what's not to love about that.
Krakow was perfect for a sophisticated but cultural weekend. Krakow is a beautiful city easily explored by foot, from the Royal Castle and Cathedrals to the amazing Wieliczka Salt Mines and the heart rendering grounds of Auschwitz. Excellent value for money too in terms of dining options so everyone is happy – even the budget conscious soul of the group.
Prague – another WOW from me. We went here in March and it was just perfect in terms of exploring the fabulous cobbled streets during the day, often being able to enjoy lunch or drinks in the sunshine. Again so much to see and do including Prague Castle, the iconic Charles Bridge and then the Astronimical Clock overlooking the Old Town Square.
Perfect at anytime of the year but Krakow and Prague are extra special from November and well into January with the squares all majestically set for the Christmas markets (the markets tend to end late December). Think cosy clothes, hot chocolate and marshmallows surrounded by twinkling lights. In both these cities we stayed in apartments rather than hotels which was really fun, especially in the evenings with everyone getting ready together whilst the fridge was well stocked with nibbles and pre dinner drinks. Just so relaxing & plenty of banter to boot.
I have also been to Rome with my Mam and my sister – they say everyone should travel with their Mam at least once if you can (am so grateful that I can) and for so many reasons – maybe I will do another blog on that soon. We were very lucky with the weather we travelled in late October and it was glorious. Lots of special moments including the Spanish Steps, the Trevi Fountain, the Piazzo Venzezia, St Pete's Basilica, the Vatican and zillions of photos later but a must is a short taxi ride across the River Tiber to an area known as Trastevere – a truly picturesque area full of beautiful bars and restaurants set around a medieval square where the locals like to dine – the food is amazing. We went over there every evening because it was so lovely. Walking shoes are an absolute must.
I suppose the ultimate getaway with the girls is New York where we never stopped for 72 hours. What can I say about the city that never sleeps. Times Square * Broadway * Little Italy - so many charming and authentic Italian eateries with gingham tablecloths galore * Canal Street - not like it used to be back in day * Chinatown - some culinary delights witnessed there were certainly not for the fainthearted! * Brooklyn Bridge - a truly memorable walk which took 25-30 minutes or so in the rain which didn't dampen our spirits in the least! * Manhattan Bridge & Dumbo for a true selfie snappers paradise for that iconic photo. * Top of the Rock - Observation Deck on top of the Rockefeller Centre with stunning views of New York City * Rockefeller Centre * Hop On/Hop Off Bus - part of the New York Explorer Pass. * 230 Fifth Rooftop Bar - New York's largest rooftop bar complete with DJ Booths & funky Igloos to enjoy those cocktails & beers overlooking the Empire State – the list of what we did goes on and on and yes we even managed to fit in some shopping but sure that goes without saying and may have enjoyed the most expensive round of Mojitos EVER but it was worth it!
I have also done a week with the girls skiing in Austria but that's another blog entirely and not for the fainthearted. Take a look at my previous blog posts for more details on all these fabulous escapes.
Next year's escape has already been put in the diary for a 3 Night Med Cruise, but the ever growing list of cities and resorts on our agenda's include Lisbon, Porto, Santorini & Mykonos, Ibiza and hopefully Dubai to name but a few. So whatever your plans make sure to get in touch and let's get that weekend away in the diary. It's the tonic we all need.