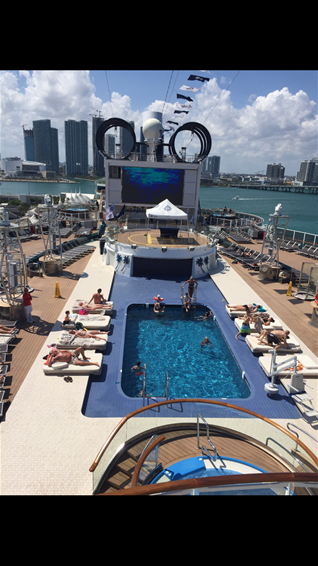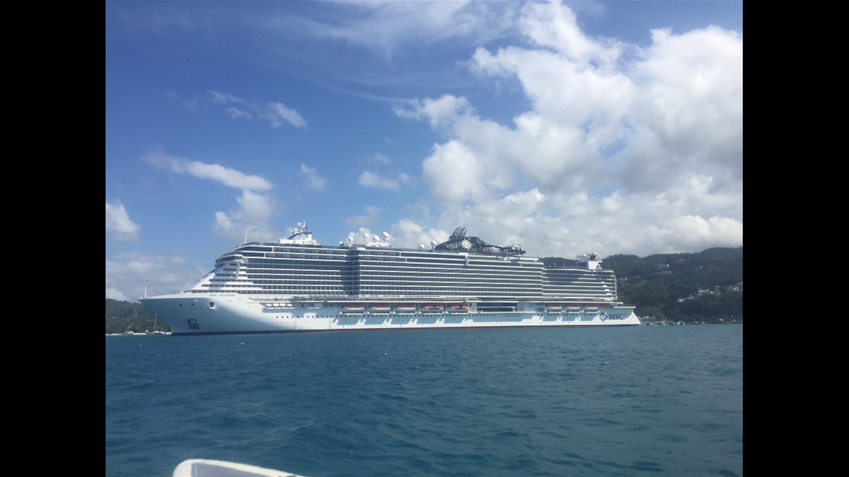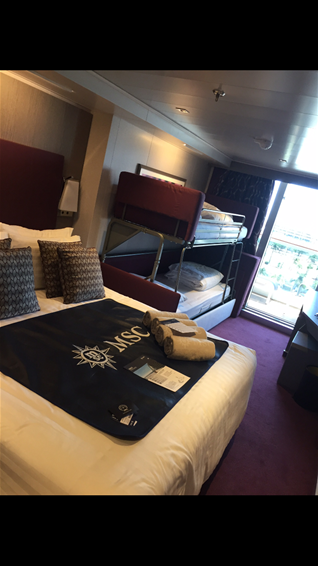 With the launch of another big ship by MSC and another 6-8 to follow in the coming years it was time to get myself on the MSC Seaside to see what it had to offer. We decided to cruise from Miami on her to the Caribbean. Holding over 5000 passengers and crew, the ship is huge but this has its advantages with lots of facilities. Numerous bars, restaurants, speciality restaurants, splash park, 4 water slides, 3 pools, a zip line, basketball and soccer courts, bowing, outdoor cinema, spa and I'm sure I've forgotten something!
It's the newest and largest ship in the fleet just launched in December 2017. It's fabulous the decor is lovely and modern, and our stateroom was lovely and surprisingly big for a ship, very modern and sleek. I loved the shows each night in the theater, a bit like watch all the winners on Ireland's Got Talent at the same time, a real production and the costumes are fantastic.
There's also a fantastic kid's clubs which works well for both families and couples as you hardly see the kids! The staff on the ship are multi nationalities. They are lovely, very polite and happy to help you with anything at all. All speak English and our cabin attendant was really lovely and really looked after us well. Most of the guests on a MSC ship are European which makes a change for American guests. I found the food to be very good for breakfast and lunch in the buffet restaurants and the late-night pizza buffet was great too, the pizza handmade freshly even at 11pm. Dinner in the dining room was nice too but to be very honest a little bland. I could not fault the quality of the food as it was excellent just a little bland for my liking. I would recommend going with a fantastica experience as you can then dine in the buffet restaurants and the main dining room too. Having said that, I could not fault the overall experience based on the price we paid. MSC offer exceptionally good cruising rates and for what we paid we certainly had a magnificent holiday. It's a lively ship with lots of music and numerous bars. Best of all the unique part of this ship is you can sit outside to eat or drink, day or night for breakfast, lunch, dinner and drinks. This is very unusual on a cruise ship and very welcome as us Irish love to be outside when the weather is nice. We had a lovely time and I will certainly be cruising MSC again.