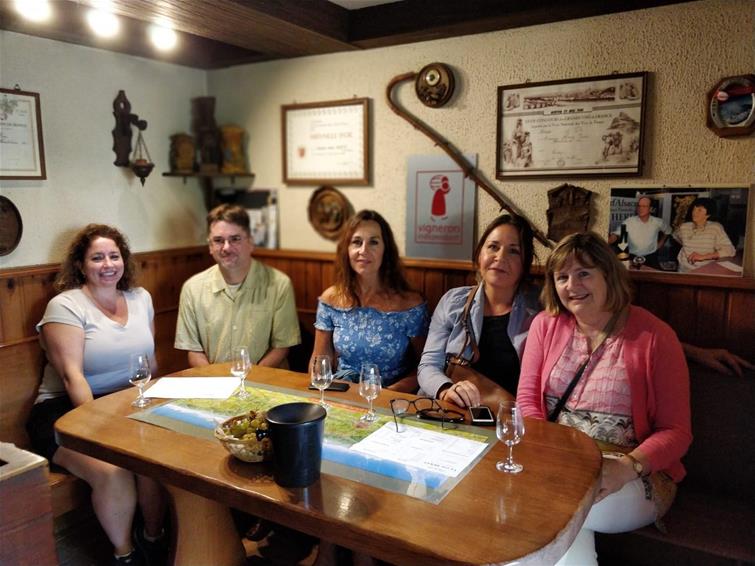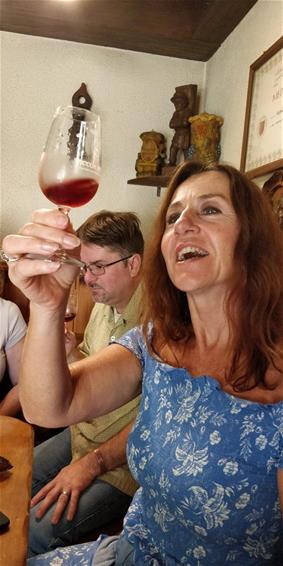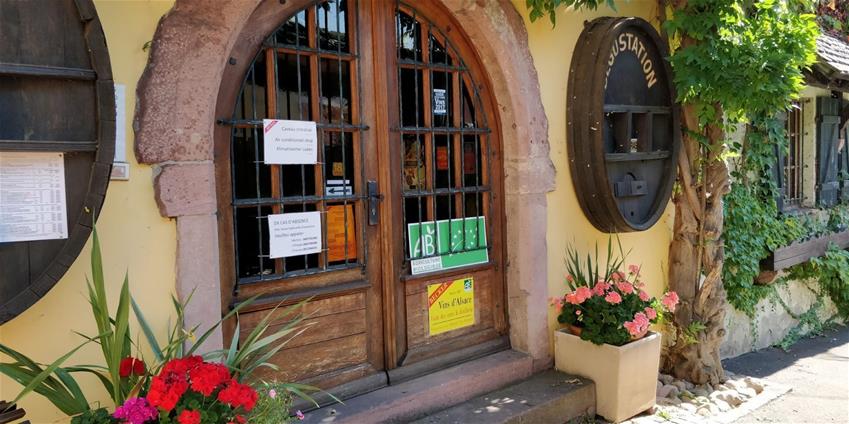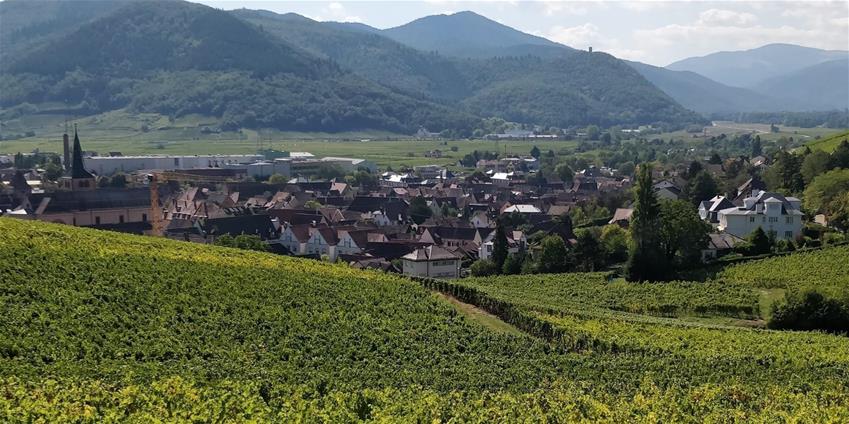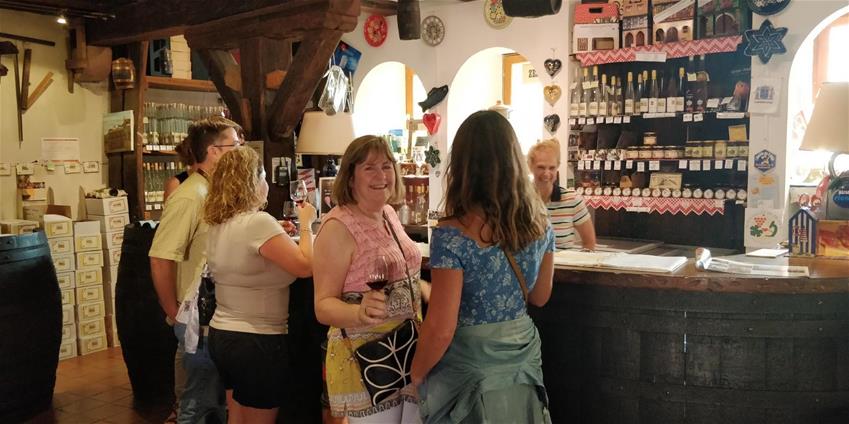 Last September I spent 3 days travelling the Alsace wine route with my 2 sisters on our annual wine tasting trip. We visited some of the most picturesque fairy-tale villages along this route in our quest to find the best Rieslings of the region. We based ourselves in Colmar in Alsace, in the popular Petite Venise part of town. This old district, with its half-timbered houses and facades decorated with old forged iron shop signs, was so romantic. The colourful half-timbered houses on the Poissonnerie quayside and the small flower-covered bridges spanning the Lauch river added to the charm of the place. A boat tour of the canal is also a lovely way to discover the pretty banks of the Petite Venise. The Hostellerie Le Marechal Hotel is one of the most iconic listed buildings in Colmar and we enjoyed dining in its gourmet restaurant A L'Echevin on our first night.
The next morning we took a small group tour of the villages with visits to the vineyards for wine tasting starting in Herrlisheim. It was a very personal tour as there were only 5 of us and we had ample opportunity to ask questions and learn more about the wine making process. The owner was very generous allowing us to taste many of the wines she produced including some fine Grand Cru Rieslings. Next stop was the picturesque medieval town of Turckheim known for its fine wines. After a tasting session we adjourned to a local restaurant with our fellow wine tasting companions for lunch accompanied by the obligatory grand cru Riesling. Riquewihr our last stop is one of the most popular and beautiful of the villages in Alsace and because of this it can get very crowded during the summer. It is a well preserved medieval village hidden among vineyards and the Vosges mountains with cobbled streets dotted with half-timbered winemakers shops and tasting rooms. It is easy to see why Disney's animators chose Riquewihr for inspiration for Belle's hometown in Beauty and the Beast. It is truly like walking into a fairytale.
Among the great restaurants we visited was a typically Alsatian restaurant called a 'winstub'. They are full of character with rustic décor low ceilings and checked tablecloths. Traditional and regional specialities such as sauerkraut, baekeoffe and kougelhopf are served along with local wines. I highly recommend eating in a winstub when you visit Alsace.
To get to Alsace we flew to Paris as there are no direct flights to this region, and boarded the train to Colmar which took about 2 and a half hours. The train station is in walking distance to the centre of the town so we could easily walk to our accommodation.
Visit Alsace if you love food, wine and picturesque fairy-tale villages.