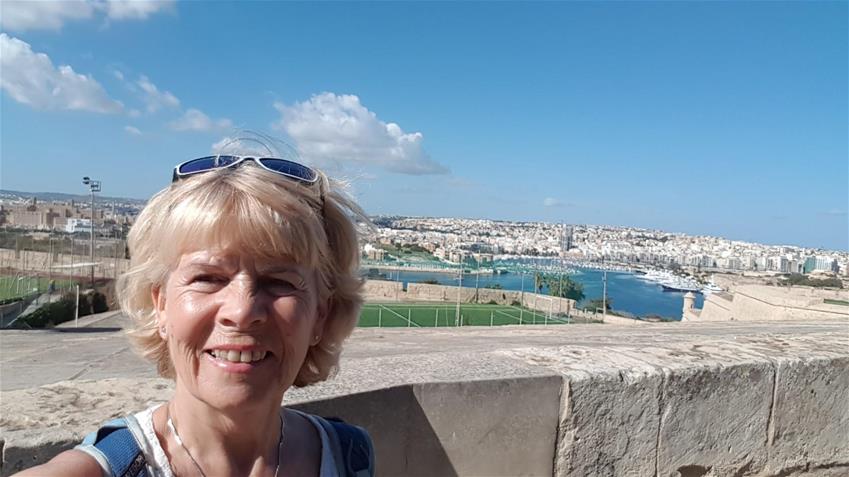 I had last visited Malta 20 years ago when there was a direct flight from Cork, which was subsequently discontinued. The good news is that the flight has now been reinstated from Cork starting on 4 April 2019, twice a week for the summer season. I decided to pay a visit to see if it still had as much to offer, and I was not disappointed.
I stayed in Sliema for 2 nights and our hotel Sliema Marina had wonderful views of the harbour and Valletta the old city. Sliema is very busy with tourists even in November but is a great spot for picking up tours to Mdina the old capital and silent city of Malta, shopping, harbour cruises and visiting Valetta. There is a wonderful promenade here that stretches all the way around to St Julian's with spectacular sea views and a great walk.
Valletta is one of the most well-preserved cities in Malta and extremely historical. Easily reached by ferry from Sliema in about 10 minutes. This fortified city of is one of the most stunning sites in the Mediterranean and worth repeat visits. Night time is particularly beautiful when lit up. Great restaurants and views from various parts of the city. It is extremely easy to get around Malta and there are buses everywhere. We travelled to Mellieha in the North of the island for 5 nights and stayed in the Maritim which was very central and had a fantastic roof top pool with views to the islands of Comino and Gozo. Day trips to these islands are easily accessible by local ferry from Cirkewwa which is about 10 minutes from Mellieha by bus.
Whilst Malta is not renowned for beaches, probably the best one is in Mellieha with a lovely promenade and marked walks and trails around Paradise Bay, out as far as the Historical Red Tower. Stunning views across the Island. Also, only 3KM from Mellieha is Popeye Village, home of the famous cartoon.
Some great restaurants in this area and some spectacular views during the day and at night when the islands are lit up. If you are looking for something different for either a 3 or 4 day city break or a mixture of city and sea, I would highly recommend Malta.
If you are interested in booking a holiday or city break to this destination, please email me or give me a call.