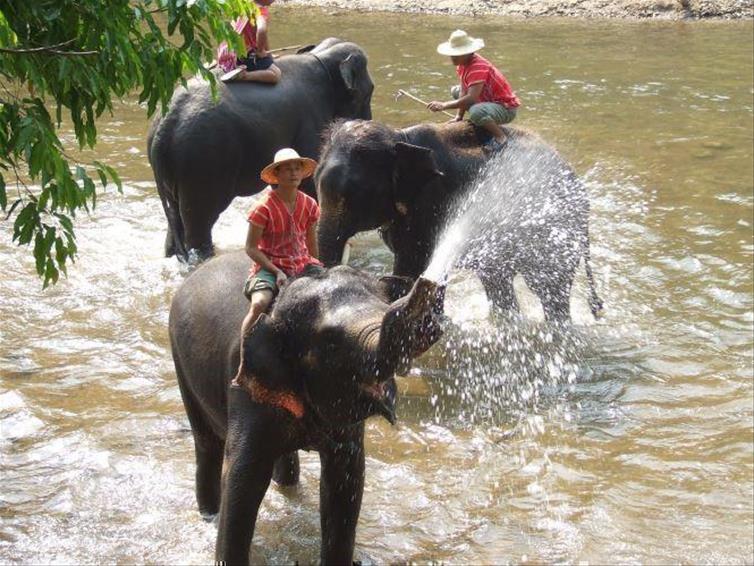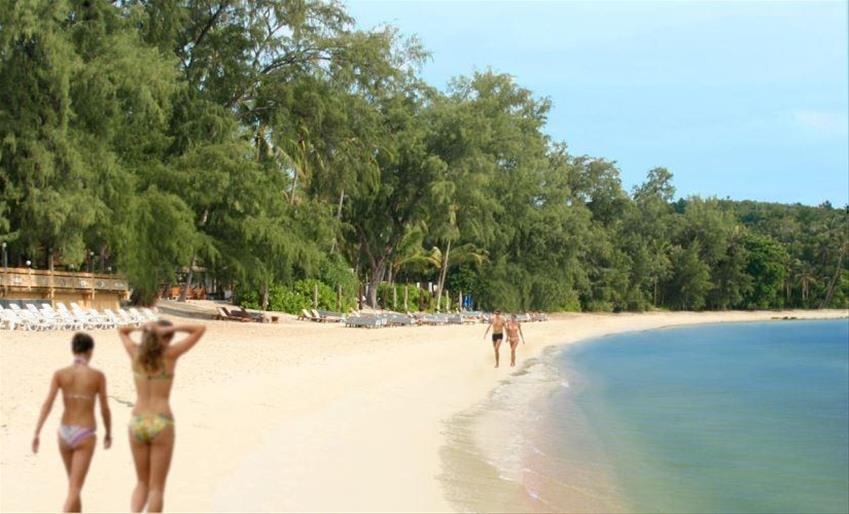 *UPDATED July 2020: Centara Grand Beach Resort fully closed for major renovations in mid-2019 and will reopen 2020. One of the oldest properties in Koh Samui with a great beach front location. It will be exciting to see how it looks when finished*
I always said I would only visit a country once as there are so many places in the world to see, this however when out the window as soon as I landed in Thailand. Thailand is everything you imagine it to be and much more. The people are very friendly and delighted to have you come to visit, the food is magnificent and the sights are straight out of a photo book.
Bangkok is most definitely a love hate city, I loved it, you see things in Bangkok that you will see nowhere else in the world. Elephant's walking down the main streets, huge temples covered in gold leaf and tiny pieces of coloured cut glass that shin and sparkle in the sunlight and markets to tempt even the most reluctant of shoppers. The floating market is a must and although we as tourists visit it, it is a working market to sell goods to the people who live along the river. It's basically a floating supermarket but so much prettier. All the boats have a product to sell you have the butcher with his butchers block in the boat on which he chops up a pigs head you have the flower girl with a fantastic selection of fresh flowers and most impressive a woman who was frying biscuits in a large pan of hot oil while floating on the river she also had her face covered in flour, I presumed to stop the splashing oil damaging her skin it was truly brilliant sight. We stayed in the 5 star Shangri La hotel on the river which was fantastic value and a luxurious base.
Koh Samui is one of my all-time favourite places I have now been back to Koh Samui 3 times. It is only a 1 hr flight from Bangkok .The island has fabulous white sand beaches. The palm lined beaches are picture perfect with the palms lying a little crocked as the wind pushed them in the same direction all the time. It is exactly as you would imagine a tropical island in your head. The sunsets are out of this world and for the first time in my life I got up for a sun rise and it was beautiful. There is a wide variety of restaurants in Koh Samui so you can eat very cheaply with everything from pizza and pasta to Thai fish dishes and streaks. The hotels are also a huge factor as the standard if extremely high and the cost for this high quality is quite low. We stayed it the Amari Palm Reef. A 3 star hotel in Thailand would be considered to be a 4 star hotel in Ireland. You really can live in luxury in Thailand on a tight budget.
Chiang Mai offers adventure Hilltribes, Markets which are cheaper than Bangkok, rain forest and Elephants. Like most couples my husband likes to be busy for a portion of the trip and does not like to spend 2 weeks lying on the beach Bangkok, Chiang Mai and Koh Samui offer sightseeing and shopping to start the trip and luxurious beach to end keeping all parties happy, which is very important especially on honeymoon!
I think it is the combination of great food and drink, high standards of accommodation and friendly helpful staff with the option of adventure that make Thailand a truly magical place and one I am sure I will keep returning.