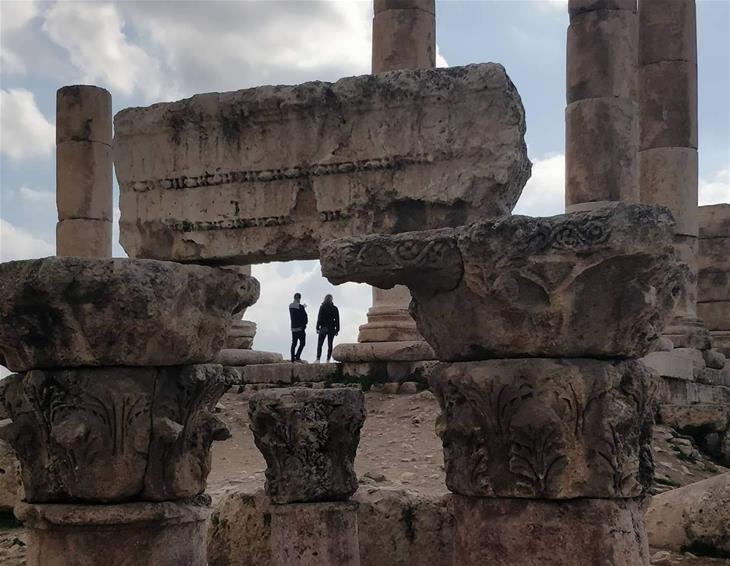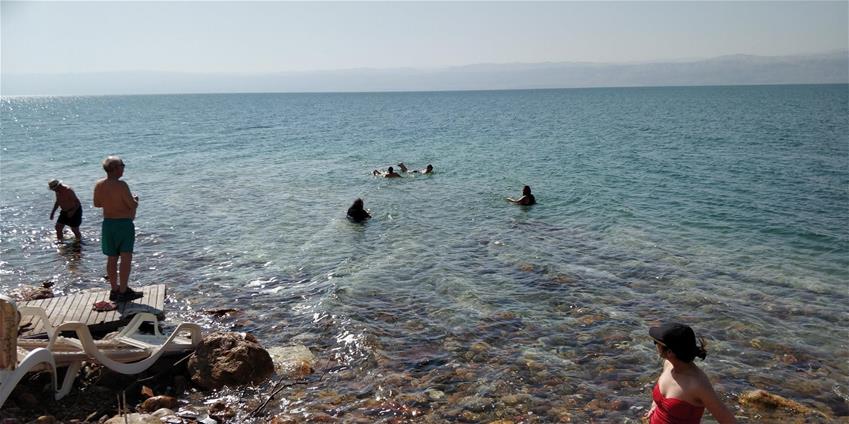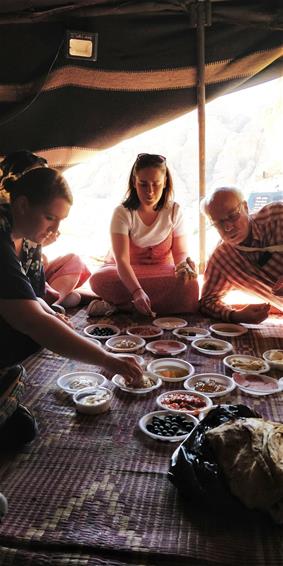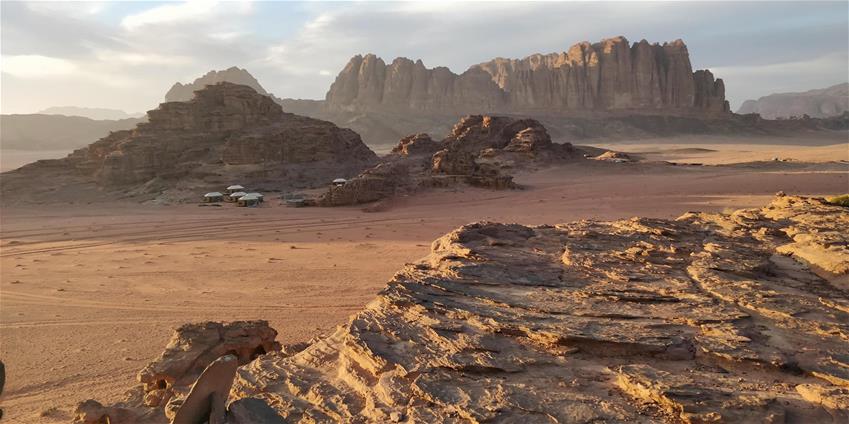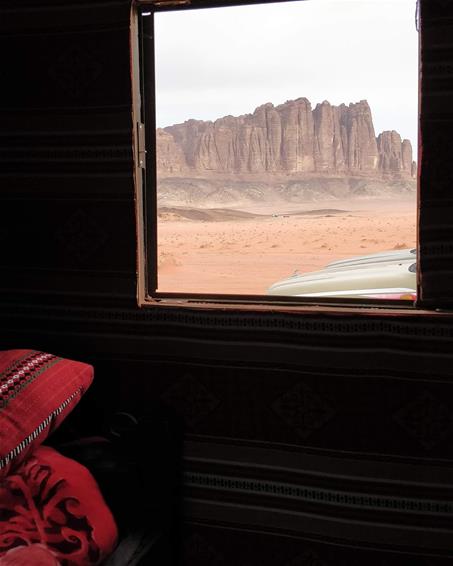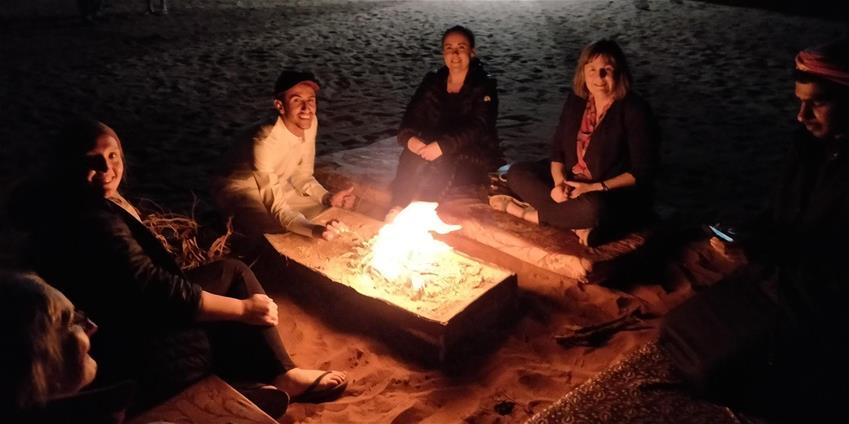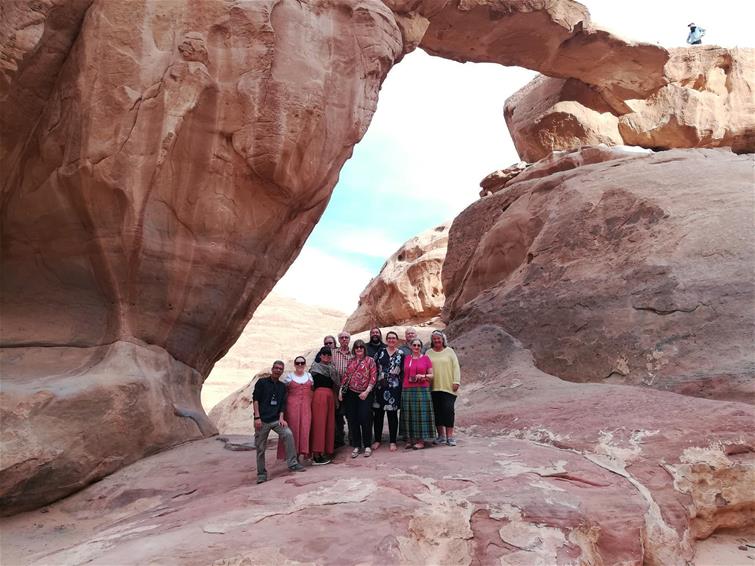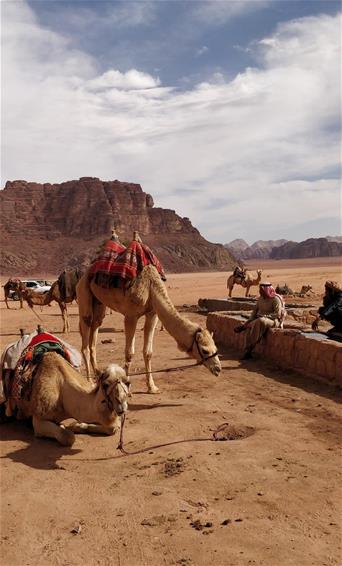 Earlier this month I travelled to Jordan to visit one of the destinations high on my bucket-list - Petra! I decided to take this trip solo and travel with a small group. This is a great way to travel as you have company and the security of travelling in a group. I started my trip a day earlier when I availed of Turkish Airline's free 1-night stopover in Istanbul on my way to Jordan. This is a city everyone should visit. Although I only had a short time there I managed to see the Blue Mosque, Hagia Sophia and tried out some Turkish delight.
The first stop on our trip was Amman the capital of Jordan. Our group met up on the first evening over dinner in a traditional restaurant to discuss the itinerary for the week. There were 10 of us like-minded travellers ranging in age from 30 to 70. Amman is a modern city full of ancient ruins. On top of Jabal al-Qala'a hill, the historic Citadel includes the pillars of the Roman Temple of Hercules, and from this vantage point you can see the 2nd century roman theatre built into the opposite hillside. Downtown Amman where we were staying is full of stores selling spices, teas, gold and artisanal products, and coffee shops and restaurants. It was also walking distance to the historic part of town.
The next day after breakfast in a local bakery – sesame seed rolls filled with eggs baked under wood chips for several hours – we left for the Dead Sea. There are many resorts along the shores of the Dead Sea and we stopped at one to experience the buoyant salty seawater. It was difficult to keep standing in the water and even more difficult to stand up after floating. The water felt oily and left skin feeling good. We also availed of the swimming pools in the resort and sunbathed as we looked across to Israel on the other side of the Dead Sea. The sea is shrinking at such a rate that means it could disappear by 2050, so don't leave it too long before visiting.
Our private minibus took us to Petra after leaving the Dead Sea, and in the evening, we were invited to a special dinner of Mansaf cooked by a local family in their home. We spent the whole of the following day in the site at Petra and clocked up 25000 steps. There is so much to see apart from the Treasury and Siq which are the main places people want to see. I climbed the 850 steps to discover the Monastery, Petra's largest monument dating from 1st century BC. Horses and donkeys can be hired to help with the climb, but I don't advise it as they didn't appear to have been well treated. I would have liked to have gone back to Petra that evening to take part in the candle-lit walk through the Siq to The Treasury, but the climb took its toll on my legs.
The next morning, we drove to Little Petra, only 5km from Petra. It had far fewer tourists than Petra and our group were able to explore in comfort. It is said to have been Petra's suburb and is thought to have served as a stop for the caravans on the Silk Road before they reached Petra. We had a shepherd's breakfast at the nearby Bedouin camp and chatted to the Bedouins' who made their living in this area.
We carried on to Wadi Rum which was an unexpected highlight of the trip. There we changed to 4x4 jeeps, the only way to travel through the dramatic desert landscape. We spent the night in a tented camp and enjoyed a special dish cooked Bedouin style buried in the ground. Wadi Rum is famous for its spectacular sunsets and from our vantage point on the rocks we watched as the rays disappeared. Many movies were filmed in this location such as Star Wars, The Martian and Lawrence of Arabia.
Our last night in Jordan was spent at a cooking class in Amman. I left Jordan with great memories and a desire to return. I met some lovely people on the trip and everybody in our group got on with each other. I highly recommend taking a small group trip particularly if you are a solo traveller as you have the security a group brings, and you also have company if you want it. Small group tours are a cost-effective way to travel especially if you want to go off the beaten track.
Please get in touch if you would like more information on small group travel or solo travel.