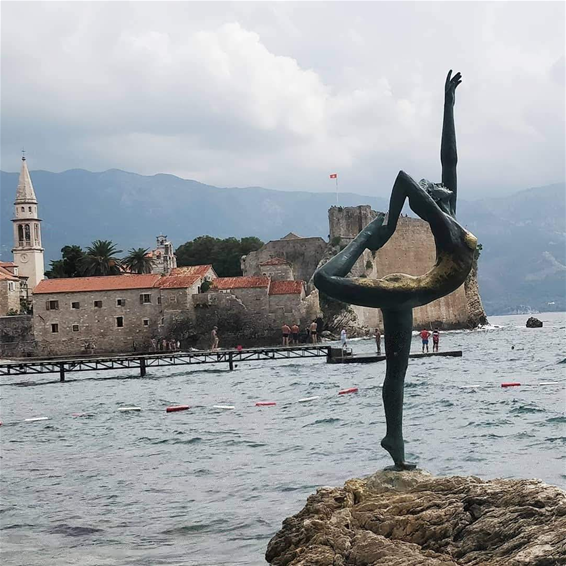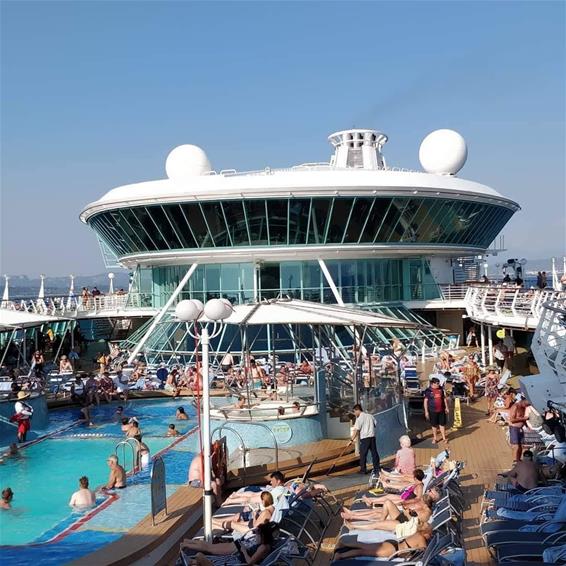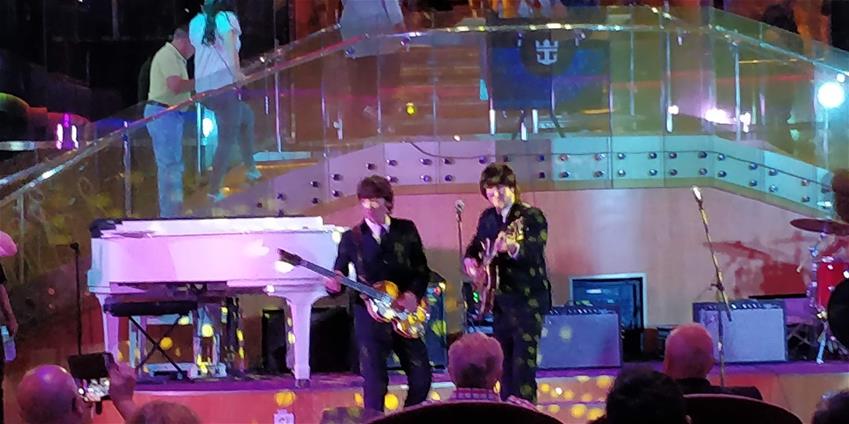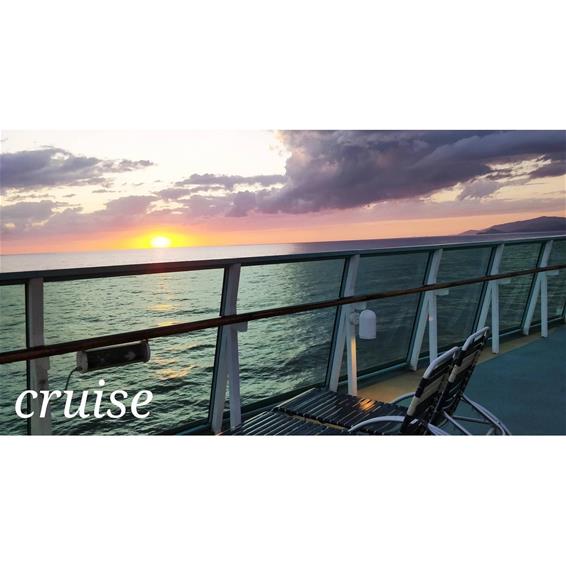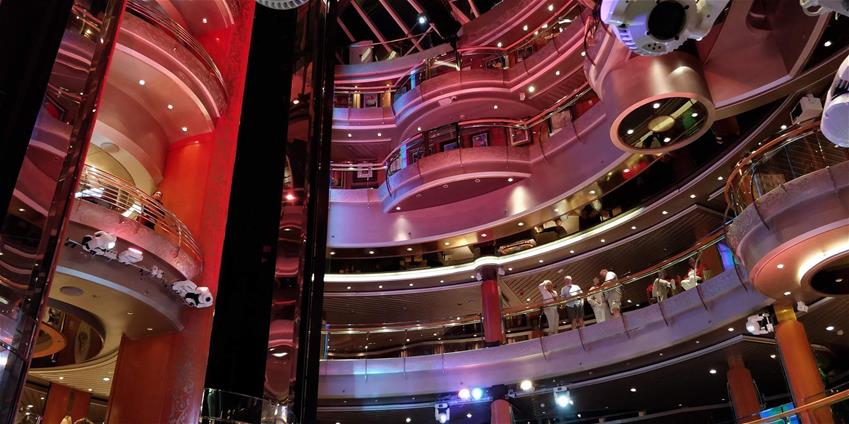 Last September I got to experience Royal Caribbean's Rhapsody of the Seas on a cruise from Venice to Greece and Croatia. This Vision-class ship holds a maximum of 2400 passengers, and was refurbished in 2016. Being mid-sized it doesn't have all the attractions of the mega-sized ships, so no robot waiters, zip lines, flow riders or central parks. It still has a lot to offer with great service, wonderful food and great entertainment. The passenger makeup onboard covers all age ranges from young families, to honeymoon couples to the retired.
One of the best things about being on Rhapsody was its great itinerary. After departing from Venice, we visited Dubrovnik in Croatia, Kotor in Montenegro, Santorini in Greece, Katakolon (Olympia) in Greece and back to Venice. The temperature was in the 30's in Greece and Croatia even though we sailed in September and many afternoons were spent by the pool after returning from shore excursions.
There is plenty to do onboard to keep you entertained – live bands, theatre shows, night club, open air disco on deck, movies under the stars, quizzes and more - and all of this is included in your cruise fare. I would recommend booking a drinks package for your cruise. It includes hot drinks, water, fresh juices, cocktails and other alcoholic drinks. I find that this is most cost-effective, otherwise you could be left with a large drinks bill to clear at the end of the cruise.
We spent the night in Venice before our trip, so we could see more of this unique city. In many cases people arrive in a city for a cruise without getting to see it at all. I recommend spending a night before or after a cruise in the port city so you can visit it as you would the other ports on your cruise itinerary.
Please get in touch if you would like more information on cruising or would like to plan a cruise.