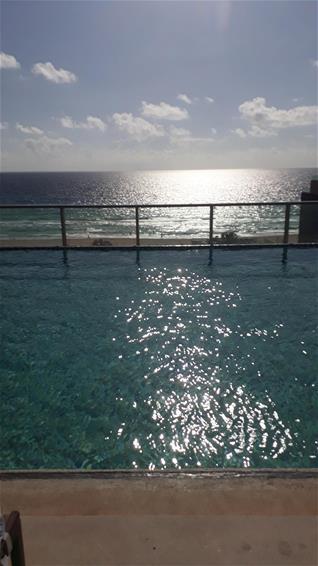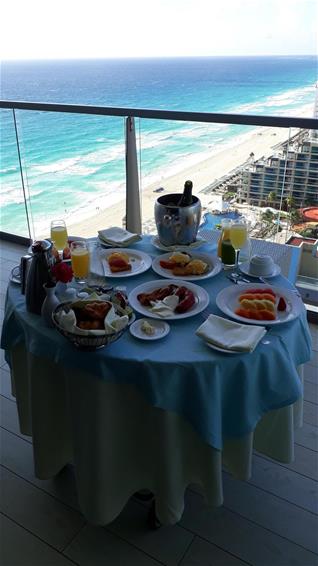 In this interview, Seán and Siobhán talk about their honeymoon to the USA and Mexico.
* Tell me about your wedding day: We got married in June 2019 and had our reception at the picturesque Aherlow House Hotel in Co. Tipperary. Our closest friends and family came to celebrate with us and we had the best day of our lives. The weather was warm and sunny, the food was excellent and we danced and sang long into the early hours of the morning!
* How soon after your wedding did you go on Honeymoon? We went on a mini-moon to New York for a few days the week after our wedding and then we went on our Honeymoon the following October.
* Why did you choose Cancun and Las Vegas for your Honeymoon? We'd had a hectic year and wanted to go somewhere that we could relax and unwind, and an all-inclusive holiday to Cancun seemed like the perfect answer! Las Vegas was another destination that was on our bucket list so it made sense to combine the 2 into one holiday.
* What was the highlight of your honeymoon? Everything! In Cancun we went swimming in the pool and ocean every day, sampled lots of different food and drink and went on a day trip to the ruins of Chichen Itza. In Las Vegas we visited the Grand Canyon, took in all the Casinos and even got married again by Elvis!
* Any must see/must do's that you would recommend? Chichen Itza is a definite must see if you go to Cancun and the Grand Canyon outside Las Vegas is also worth a visit.
* Why did you book your Honeymoon with me (Susan Ryan Travel Counsellor)? We have booked other holidays with you in the past and for something as important as our Honeymoon we wouldn't have trusted anyone else to do it! You are excellent at your job and will always go the extra mile to make sure the holiday is perfect for us. You are the ultimate professional and the enthusiasm with which you carry out your job reassures us that we are in good hands.
* What advice do you have for other couples planning their Honeymoon? Get advice from someone with experience of the area you are thinking of going to before you book. They can help you source the best flights/places to stay and will know where to look for the best deals. For someone with the best knowledge and experience in this area, you need look no further than Susan Ryan Travel Counsellor!