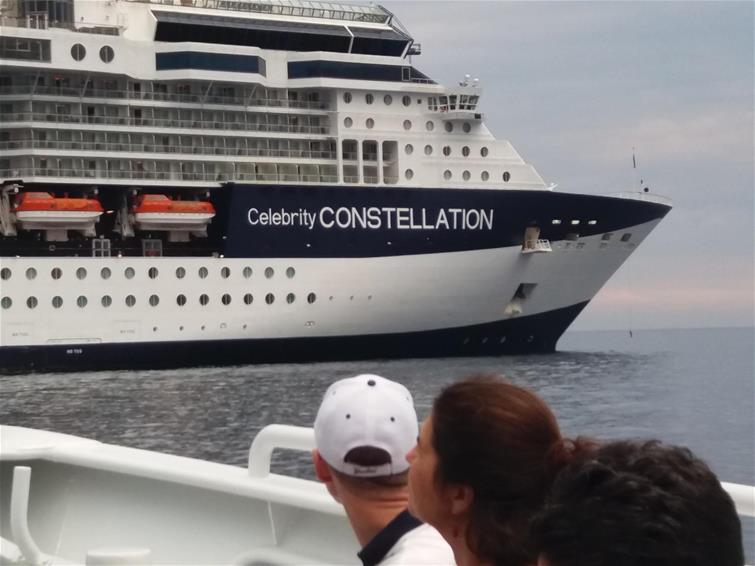 In this interview I talk to Catherine and Jamie about their Honeymoon.
• Tell me about your Wedding Day. Jamie and I got married on 12th July 2018. We were blessed with beautiful sunny weather and to have all our family and friends celebrate with us. We really loved our church wedding ceremony as the priest was a friend of the family and made the wedding very personal. Our wedding music was also very special. We had only recently got the keys to our new house and it was lovely to be able to get a photograph of us together outside our new home on the way to the wedding reception. We were also able to get more photographs taken at our engagement location by the lake which was en route and the grounds in the hotel were beautiful for photographs too. Everything from the speeches, food and the band were great and we danced the night away.
• How soon after your Wedding did you go on Honeymoon? We went on our honeymoon a week after our wedding as we wanted to be around for a few days to meet up with family and friends who had travelled for the wedding and also to recover from the celebrations.
• Why did you choose a Mediterranean Cruise for your Honeymoon? Jamie and I both enjoy seeing new places and exploring and neither of us had been on a cruise before. We also aren't sun worshippers so a beach holiday wasn't for us and we wanted something more active. A Mediterranean cruise was the perfect opportunity to explore several countries (Spain, France, Croatia, Montenegro and Italy) and also experience life on a cruise. Every evening after returning tired from a day of sightseeing it was great to board the cruise again and have your evening meal to look forward to. There was such a variety of restaurants and bars on board and lots to keep us entertained - a spa, two pools, a gym, duty free shopping and a variety of shows to choose from every night to name but a few! Our cruise also included a day at sea which was a welcome break from all the sightseeing and we were able to sit out on the top deck with our books and cocktails and watch the ocean go by!
• What was the highlight of your Honeymoon? We saw lots of new places. It was great being able to start our honeymoon in one country (Spain) and end it in another (Italy). We spent a few days in Barcelona before embarking on the cruise and at the end of the cruise we also spent a few days in Venice which I would recommend as it was very relaxing. Venice has really beautiful scenery and delicious food and wine and we enjoyed a gondola ride! Venice is such a unique, romantic city on the water.
• Any must see/must do's that you would recommend? Barcelona: Sagrada Familia Basilica and Las Ramblas and be sure to try some Spanish tapas and Sangria! Nice: a stroll along the promenade Rome: St. Peter's Basilica, Spanish Steps and Trevi Fountain Zadar: the Old Town Venice: St Mark's Square, a gondola ride and lots of Italian pizza and wine! Bellissimo! On the cruise ship itself I would definitely recommend booking a cabin with a balcony as it was great to be able to sit and look out over the ocean and also get a preview of the scenery in each new place as you came into port.
• Why did you book your Honeymoon with me (Susan Ryan Travel Counsellor)? I have booked other holidays with you in the past and I knew I could trust you to plan and organise a fantastic honeymoon for us. Knowing that you were taking care of all the cruise details gave us peace of mind and allowed us to focus on enjoying our honeymoon. The ability to use the Travel Counsellors App to pay for our honeymoon in installments was a great asset. You were always there to answer any questions or queries we had before and during our travels. You truly care about your clients and this was evident in your thoughtfulness in giving us a personalised gift before travelling and even organising for chocolates and prosecco to be delivered to our hotel room on our first nights stay!
• What advice do you have for other couples planning their Honeymoon? Our advice is to choose a honeymoon that best suits your needs as a couple and what you enjoy doing together. It's a once in a life time opportunity to follow your dreams! Susan is great for advice and recommendations of places to go to suit every couple. Thanks for organising the trip of a lifetime for us Susan!