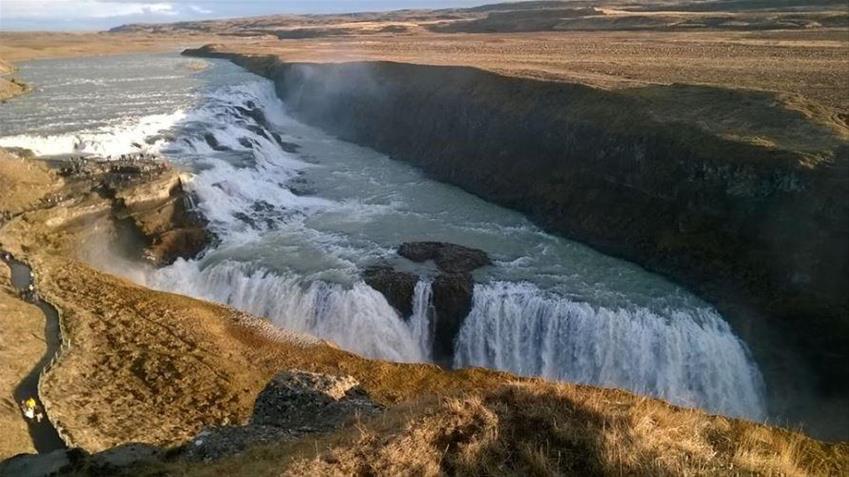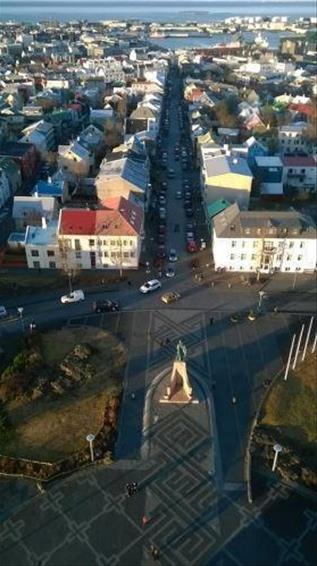 Iceland has always been at the top of my list, so I was very excited to finally get to go for 3 nights with my boyfriend one November. We went on an organised package that included our return flights, airport transfers to and from the hotel in Rekyavik, 3 nights B&B in Reykjavik Lights hotel, rep on site to help with any queries or to book any excursions while you are there. There are direct flights from Dublin, so if you wish to go for a shorter or longer stay this can be tailor made to suit you.
On arrival in Keflavik airport we were met by a tour guide who brought us to the bus to our hotel. That evening I had booked us to go on a Blue Lagoon and Northern Lights tour. The Blue Lagoon is a geothermal spa and the water is naturally heated and said to have healing properties. There are buckets of silica mud around the edges of the lagoon so we had to try them. It was there in the middle of the Blue Lagoon with mud on my face that my boyfriend asked me to marry him! A moment I will never forget.
We also did the Golden Circle Tour, I had this tour pre booked and paid for before we left which I would definitely recommend to do. It is an 8 hour tour but the best way to get a feel for the country and its beautiful scenic landscape. Our first stop was the Hot Springs at Geysir. This area smelled a bit like rotten eggs from the sulphur but it was great fun to watch the different geysers erupting. Our next stop was Gullfoss Waterfall and the views from it are amazing. We had our lunch here which consisted of traditional Icelandic soup. Our final stop of the day was to Pingvellier National Park. This is a UNESCO World Heritage site where the American and European Continents meet. Our tour guide brought us on a walk and gave us the history of the park while we took in the amazing scenery.
Exploring Reykjavik is a must! We were excited to explore the city on foot as it's very easy to get around. Another must do when in Reykjavik, is to visit the beautiful cathedral Hallgrímskirkja and climb to the top to witness some amazing views. It is Reykjavík's main landmark and its tower can be seen from almost anywhere in the city.
You are never guaranteed to see the Northern Lights as it is weather dependant. However, Autumn/Winter is your best chance and they can just as easily be seen from your hotel as on a tour.
Needless to say my trip to Iceland was one that I will never forget. I didn't get to see the Northern Lights but I came home with a fiancé!
If you are thinking of going to Iceland please don't hesitate to get in touch. I will be happy to discuss it with you and help organise your Icelandic adventure.