Tanzania and Zanzibar Family Safari
From €16999 per family of 4
Wildlife, beaches, friendly people, fascinating cultures, Serengeti, Ngorongoro, Mt Kilimanjaro, Zanzibar Archipelago – Tanzania has all these and more wrapped up in one adventurous and welcoming package. Ideally situated beside to the tropical Indian Ocean, with tranquil islands and sleepy coastal villages steeped in centuries of Swahili culture.
• Start your holiday in Tanzania, where adventure awaits you at the Little Okavango Camp, a stone's throw from the western gate into Serengeti, in time for lunch. In the late afternoon, head out on a gentle canoe ride on the waterways around Victoria Island, and out onto the Lake itself.
• The following morning after breakfast, head out for a full day's game drive in Serengeti National Park. You can expect to see a great diversity of large mammals in significant numbers. Lions, Elephants, Buffalo, Zebra, Giraffe are common, and Leopards and Cheetah are regularly sighted.
• Explore the fishing village of Mwaburugu along the Lake Victoria coastline. After lunch enjoy a guided bird walk on the camp's grounds or a bike ride through the open bush and village farms between the Serengeti boundary and the lake.
• Enjoy another full day game drive in the western corridor of Serengeti National Park, where year-round game viewing is excellent.
• Fly to Zanzibar and transfer to UNESCO world heritage site, Stone Town. Explore the narrow alleyways of the old town in the late afternoon and enjoy a relaxing night at Maru Maru Hotel.
• Transfer to the north part of the island to Nungwi where The Zanzibari boutique hotel is located. Settle into the hotel this afternoon for the last few days of your trip where you have the chance to relax or book more excursions such as historical stone town tours, diving, snorkelling, sunset cruises, village visits.
• Relax and stay at the small and intimate Zanzibari Hotel with many excursions offered such as scuba diving and a water sports centre nearby. Set above the beach on a low coral cliff with easy access to the sea, you are offered privacy, peace and tranquillity while taking in the stunning views of the Indian Ocean.
Terms and Conditions
Price is based on two adults and two kids under 12 years staying for 4 nights in the Little Okavango Camp, Serengeti and 1 nights in Maru Maru hotel, Zanzibar and 4 nights at The Zanzibari boutique hotel. Price includes all flights, all transfers, 9 Breakfasts, 4 Lunches and 8 Dinners. Activities include a gentle canoe ride, 2 game drives and boat safari & village tour, guided bird walk. Price includes return flights from Dublin to Tanzania including 30Kg each. Departing on the 3rd July 2023.
From €16999 per family of 4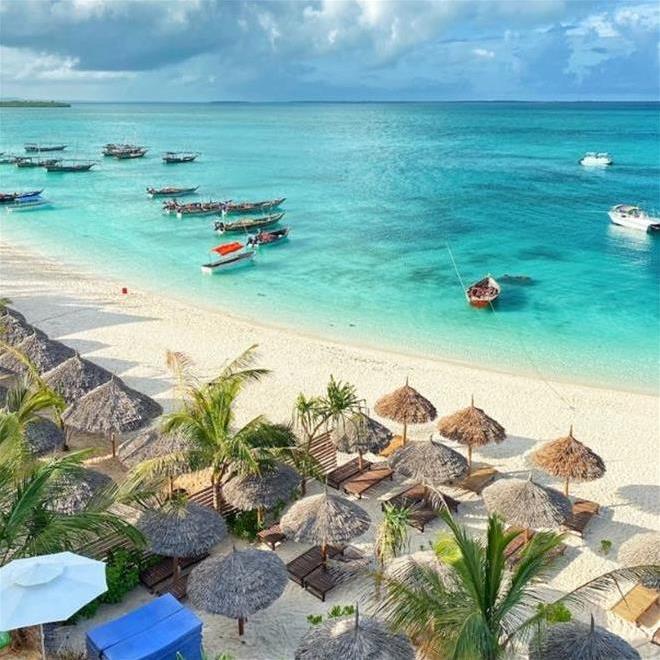 The Small Print
These offers are brought to you by Travel Counsellors (Ireland) Ltd, Travel Counsellors acts as agent for suppliers. The suppliers' terms and conditions apply to any booking and they are available upon request. The offers and prices contained in this e-mail are subject to availability and can be withdrawn or amended at any time without notice to you. Prices and information correct at time of distribution. E & O E. Travel Counsellors is Licensed and Bonded with the Commission for Aviation Regulation, Ireland. Travel Agent Licence no. 621. Travel Counsellors (Ireland) Ltd., is registered in Ireland - 396139.