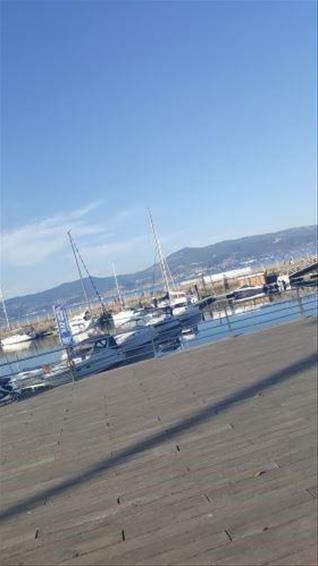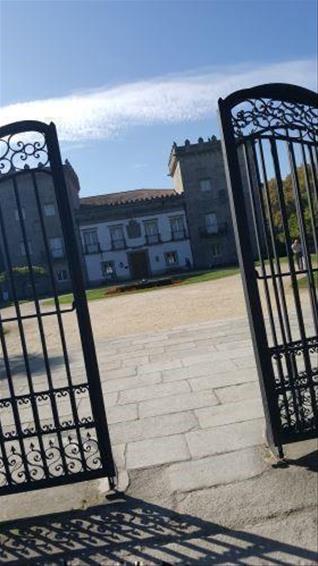 Vigo is a Spanish city located on the north-west coast in the area of Pontevedra in Galicia, Spain. It is a thriving city that is starting to become increasingly popular with tourists but certainly not over-run. If you would like a very typical Spanish and dine with the locals experience, this is the spot for you.
The flight from Dublin is just over 1 hour 30 minutes and transfer from the airport is approx. 20 minutes so makes it a fabulous city-break option. I travelled in October and stayed for 3 nights.
My hotel was the 4* Axis Hotel which is very modern and centrally located and has the most helpful staff on hand. Our room was spacious and comfortable and had the benefit of air con. There is a cafeteria at the hotel serving drinks and snacks all day and breakfast in the morning. This hotel has a roof top terrace with small pool but only open in the summer months. The old town, marina and port are within a 15-minute stroll and fantastic shopping within 5 minutes.
Vigo is the most reasonable city I have visited. A glass of wine will cost in the region of €2, a bottle of wine starts from €6 upwards. Beer will cost approx. €2. A good quality evening meal will set you back no more than €20 per person including drinks. But no matter where you go you will always be treated to a local snack and olives with your beverage.
On our first full day, we tried to book a city tour by bus but they only operate in the summer months and finish in September, so we booked a private taxi panoramic tour that cost €40 between 4 of us. We got to visit the Castro Fortress set high up in Vigo with magnificent views of the city, then on to the Museo Pazo Quinones del León a stately home now a museum with beautiful gardens to stroll. From here our tour continued around the city before a stop at the beach for a bit of relaxation. Our driver brought us back to the city before our tour ended. There are many routes to take and this is the shortest and a great way to get a feel for the city.
The next day we travelled by local ferry over to the Island of Cíes an archipelago and part of the Atlantic Islands National Park complete with pristine sandy beaches. There are a couple of mapped walks and hiking trails which are not for the infirm and range from 2 to 5km. I took the shorter option to the viewing point over the Atlantic Ocean. There is a large restaurant and time to relax on the beach or take a swim before returning on the 45-minute ferry to Vigo. A must do trip.
Back in Vigo that evening we visited the 5* Nigari Hotel for a beverage and to view the Sky bar which was amazing before having a wonderful dinner at the La Trastiende del Cuatro restaurant which was recommended to us. I would advise to book as it is extremely popular and the Tapas are the best. There are endless restaurants to choose from but another Tapas bar we tried is Stephany's at the old town beside the Santa Maria church and it did not disappoint. This was Saturday evening and the old town was heaving with local families out socialising with their children and had a fabulous vibe.
Vigo is a hilly city so no matter where you go there will be a hill involved but each street is full of shops, cafes, and tapas bars but you can stay down by the marina/port area which is not so hilly. The shopping is superb with many boutique style shops and very well-known names also. The city is spotless clean and the stunning buildings have a French style to them. At night, it comes alive with people bustling around, chatting, shopping, having tapas or just sitting watching the world go by.
There is a great nightlife scene in Vigo but mainly at the weekends, so Friday and Saturday night there are plenty of late night bars and nightclubs to suit all genre of music. I have no hesitation in recommending Vigo for the soft adventurer, a romantic city-break, a shopping trip, a solo traveller, a lady's getaway, the cuisine connoisseur, a beach lover, even a family trip so it really will tick a lot of boxes. If you have a few Spanish words to go with even better again as many locals don't speak a lot of English but makes it more authentic in my opinion.
It is a city that will stay in my mind for a long time. If you have any questions or interested in hearing more please do get in touch, I would be delighted to chat more about Vigo.