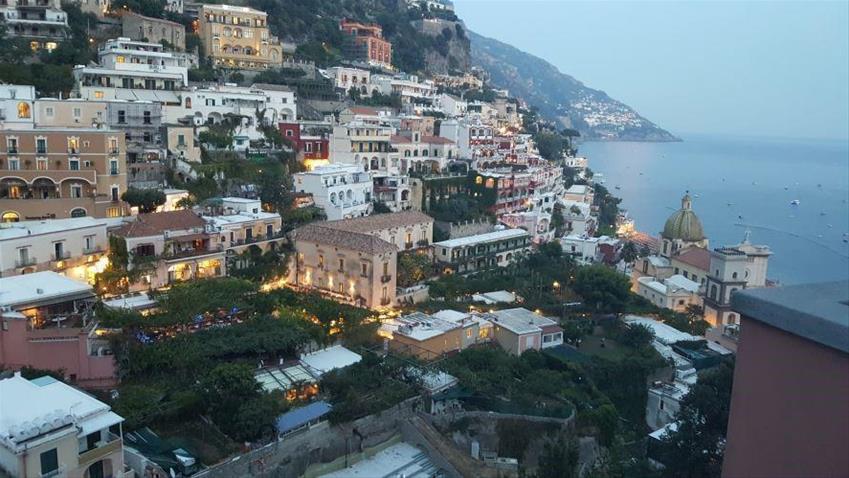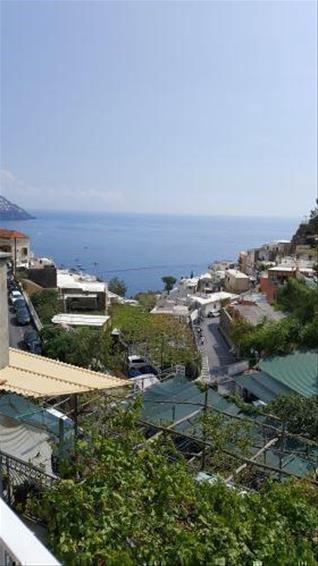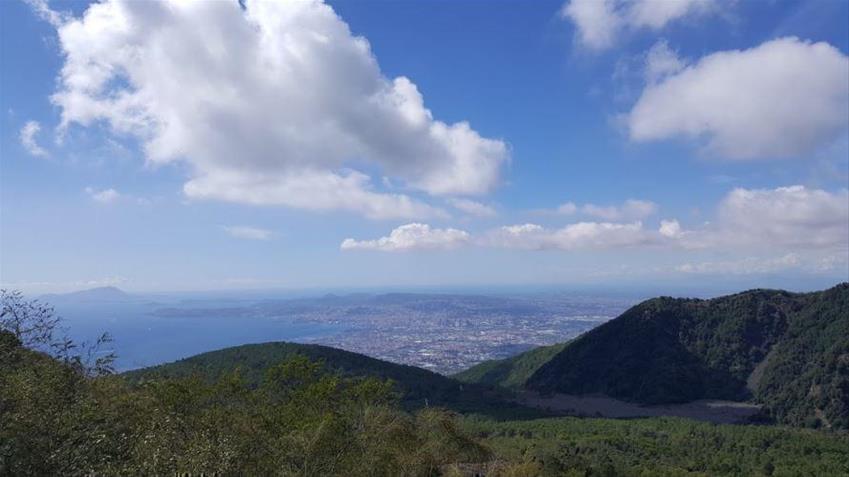 Positano is filled with pure beauty around every corner of the winding roads that lead from the top of this vertical town down to the Spaggia Grande beach. Vibrant colours of lemon, green, blue and pink surround you at every turn. Beautiful flowers and trees add to the decedent colours of this pretty hamlet on the Amalfi Coast.
The town beach has a lovely promenade, it is pebbly and can be busy as the water taxis depart all day long to neighbouring towns and the Island of Capri. A second beach called Fornillo is 10 minute's walk along a scenic pathway and it much more relaxed and peaceful with 3 restaurants, water sports, sunbeds and WIFI.
Authentic restaurants serving local specialities, fresh seafood and home grown produce are in abundance in Positano. Some are perched up high with magnificent sea views and plenty of eateries directly facing the beach. There are cafés offering the best coffee, freshly made smoothies and the famous gelato cannot be passed up.
Enjoy shopping? Then you will be in love with Positano. Plenty of little boutiques to browse while strolling around with lots of pretty souvenirs including candles, ceramics, stunning hand-made linen outfits, jewellery, leather and lots and lots of shoes.
Lemon is their pride and joy, they adore their lemons in Positano and you will find everything from lemon soap and lemon sweets to lemon candles and lemon tea and not forgetting the famous Limoncello!
Accommodation ranges from 5* luxury hotels to B&B's, so there is something to suit every budget. I stayed at the Villa Celentano which is a small privately owned property and offers hotel rooms, a one and a two bedroomed apartment all with the most spectacular sea views and balconies and suited our requirements perfectly. The owner Maria is most welcoming, helpful and charming to deal with.
There are plenty of trips to take from Positano either by road or by boat.I took the water taxi to the Island of Capri and spent a few hours here while stopping for lunch, relaxing with a coffee and a little bit of shopping.
A must do trip is to the UNESCO World Heritage Archaeological site of Pompeii and take a tour around this amazing city that was destroyed by a volcanic eruption of Mount Vesuvius back in 79AD and is still preserved today. Mind boggling to say the least.
Car-hire is very accessible but driving is quite difficult as the roads are so narrow so my best advice if you wish to visit the towns of Sorrento, Amalfi, Ravello, Maiori and Praiano is to take a water taxi from the beach in Positano.
Would I return to Positano? Yes, in a heartbeat, it is the perfect destination for excellent cuisine, fine wine, shopping, scenery, relaxation and sightseeing, so in a nutshell it has everything. However, I would be inclined to recommend this destination to a couple including Honeymooners, Wedding Anniversaries and Special Birthdays as it really is a very special place that leaves very special memories.
If you would like to know more about my time in Positano please do not hesitate to contact me as I would be delighted to share my experience with you in more detail.