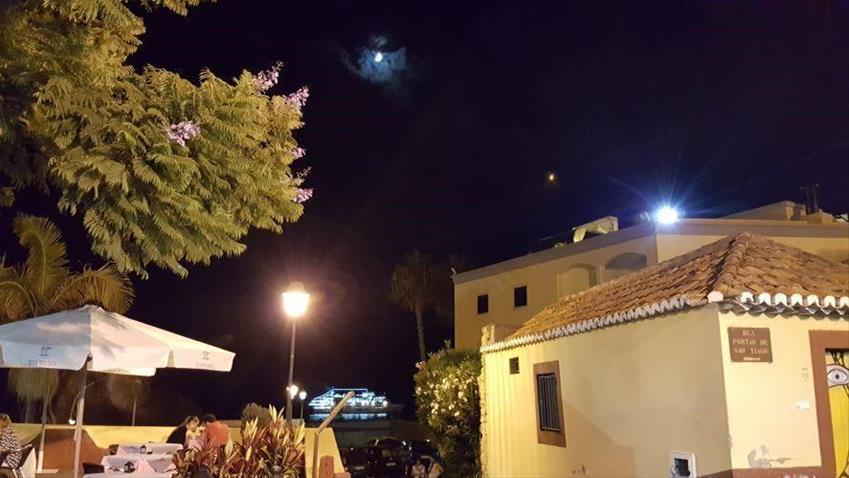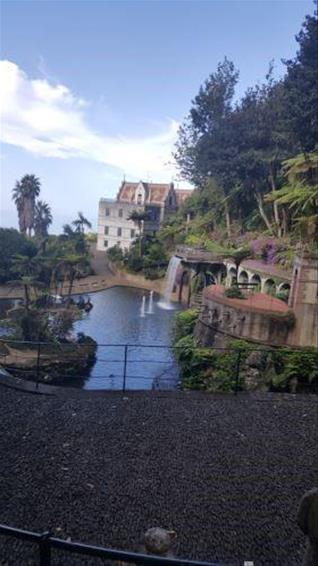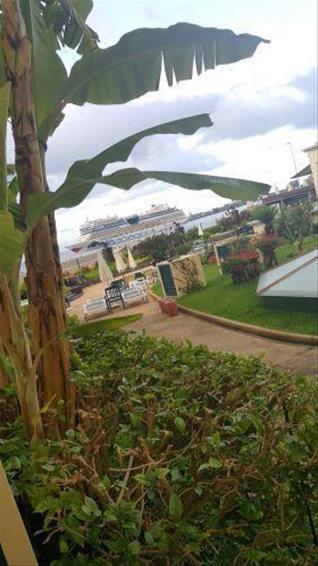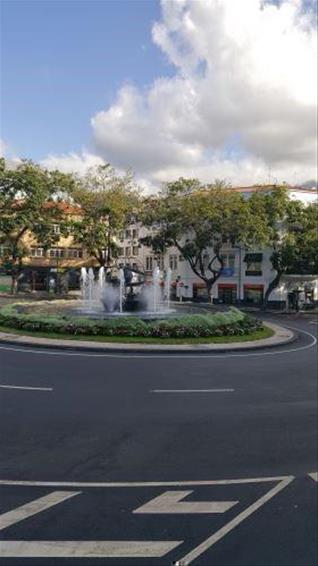 The beautiful Island of Madeira known as the garden of Europe, is an enchanting island with the most amazing flora and fauna just waiting to be explored. It was never a destination that I was drawn to in the past but delighted I got to visit there for my own holiday this year.
After a very pleasant 3hr 30 min direct flight, 20-minute airport transfer we arrived at our beautiful Porto Santa Maria Hotel in the old town of Funchal. You could not get a better location with a myriad of local restaurants directly on the door step, direct access to the wonderful promenade, 5 mins from the Cable Car and a mere 15-minute stroll from the centre of Funchal.
The Avenida Do Infante is considered the centre and is home to the Ritz Hotel, the historical Grand Café and Café do teatro. Here you can relax outside listening to local musicians whilst sipping on a glass of wine watching the world go by or spend an afternoon shopping in the busy bustling centre.
Madeira is the perfect destination if you enjoy an active holiday as there are endless tour options and excursions and is fantastic for a walking holiday. The Famous Cable Car (a journey between Heaven and Earth) is a must do! On arrival at the top, you can visit both the Botanical and or the Tropical Gardens which I highly recommend. Visit the Church of our Lady of Monte and stop for lunch before descending back down either by cable car again or for the brave heart descend 2km by means of a wicker toboggan steered by 2 locals on foot. (Thank fully it was closed the day I visited)
Another highlight for me was our trip out to Camara Do Lobos, a small pretty fishing village, from here we took another ascent up to the Sky Walk viewing point, great for stunning pictures. On our return, we stopped at the Lido Promenade for some lunch before taking a stroll along the coast before arriving back into Funchal. Lido is the new town of Funchal which houses some of the bigger hotels such as the Melia's, Pestana's and the Famous Belmond Reid's Hotel. Whilst I found it busier I still like this area and there are a good selection of restaurants and the large Forum Shopping Centre.
So apart from relaxing by the pool what can you do? You have the options of taking the open top, hop on hop off bus tours to get around at a very reasonable cost. There are endless tours available to choose from such as the above and the West Coast Tour, which I believe is fantastic, the East coast, Volcanic Caves, Nuns Valley, Porto Santo Island, Boat Tours for Whale and Dolphin watching, private boat tours, family boat tours, full and half day walking tours.
Nightlife in Funchal is what you make of it yourself. Whilst it is not hopping with bars and nightclubs, it is not sedentary either. There is a decent selection of various bars, live music and a few nightclubs to suit just not in your face and when one closes there is always another to venture to if you so wish. Weekends are busier than midweek but being honest it suits the theme of Funchal and I would not like to see it change. They also run a lot of outdoor music concerts.
For dining you will not be left hungry but rather spoilt for choice. The number of local restaurants in the Old Town leaves the mind boggled in trying to choose which one. All servicing local cuisine with dishes made from mainly chicken, beef or fresh local fish. Simple homemade dishes but delicious. You also have a variety of Chinese, Indian and Italian Restaurants mainly in the new town but the old town is reserved for local specialities. Our favourite venue was the Restaurant Do Forte, an amazing experience set in a 400-year-old forte at the end of the Old Town accessed via cobbled streets.
You are never far from a festival in Madeira and they celebrate many during the year. During my visit the annual wine festival took place. During the evenings, we were treated to small concerts and parades with locals dressed in their traditional clothing, they take pride in their history and customs.
Another popular attraction is the Cristiano Ronaldo CR7 museum full of his memorabilia and located on the marina along with his famous bronze statue, popular with any soccer supporters. A large casino is located at the top of the promenade beside the Pestana Casino hotel, although we did not visit I believe it can be very popular and busy especially during the high summer months.
Funchal does not offer your typical sandy beach rather more man-made coves and rocky outlets, I did come across a cove that offers a selection of water sports and there is a superb public beach which appeared to be very popular with locals and young children. It is accessible for a daily fee and looked spotless with top notch amenities. If you are a beach fan then a day trip to Porto Santo is a must, accessible via passenger ferry that takes approx. 90 minutes you can spend the whole day lounging on a fantastic unspoilt sandy beach.
I have returned from Madeira with a completely opposite opinion of what I envisaged it to be and is a place I do intend to return to as we our week there was not long enough to indulge in everything on offer, but what a great reason to return. The clientele I would recommend Madeira to is without a doubt couples and singles, but not if you want to party the week away, it is no Ibiza. If you are looking for a destination that you can chill for a week or two with the bonus of endless opportunity to go explore the Island, fantastic restaurants, beautiful surroundings then this is for you.
If you would like to know more on the Island of Madeira, please do get in touch with me as I would be only too delighted to help.