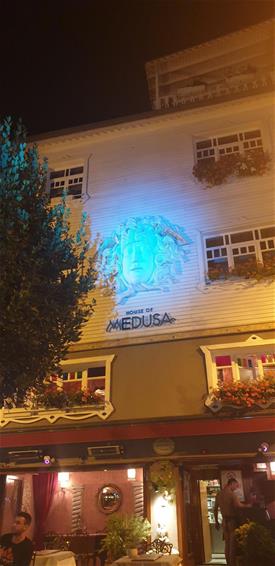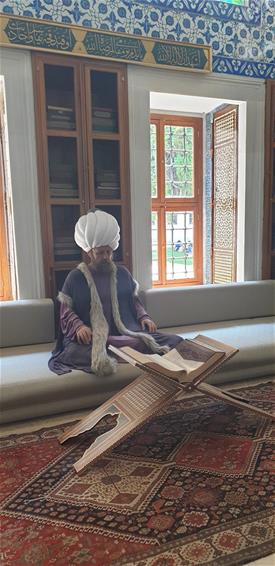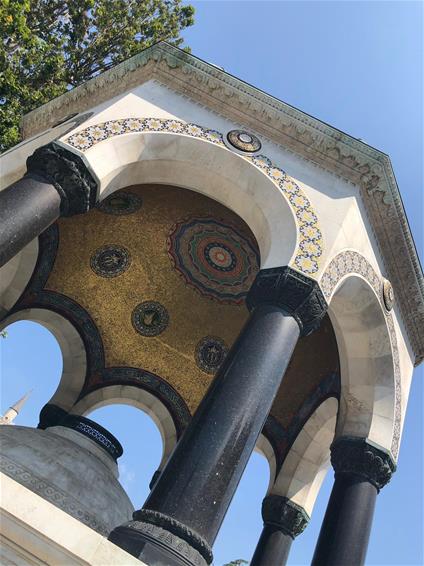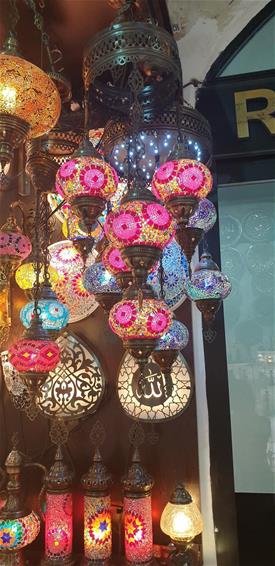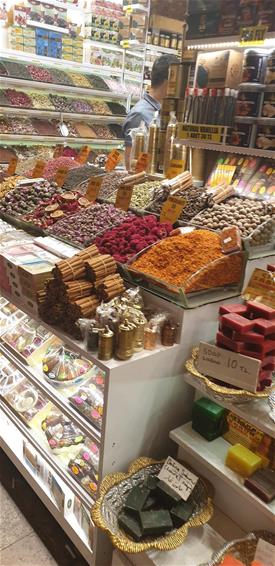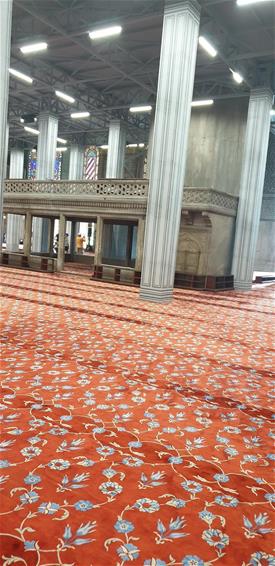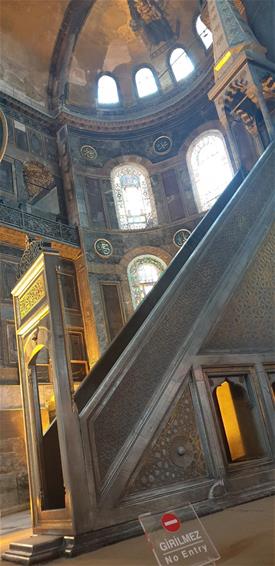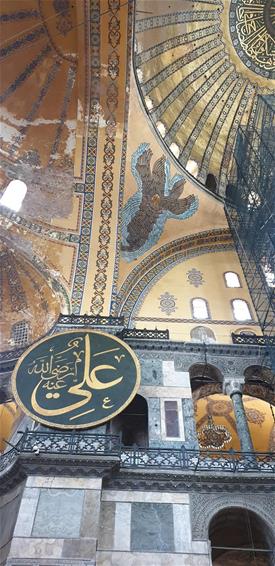 Merhaba!
One city I have been yearning to visit for a while now is Istanbul, so when I received an invitation to join a Travel Counsellors Educational with Turkish Airlines I was over the moon.
Our direct flight with Turkish Airlines in business class was fantastic and I must commend them on their inflight service as I received one of the best inflight meals I ever had. The new Istanbul airport knows how to do it right! Opened in April 2019, it is outstanding, light, bright and airy and seamless to navigate.
On arrival through the city it was apparent how vast and busy Istanbul is. The city was buzzing and as we approached the old part of the city the historical buildings began to emerge. You can feel the sense of history flowing through it.
We arrived at the 4* Eresin Hotel in the Sultanahmet area and were greeted with a wonderful welcome. My room was beautiful, ornate and extremely comfortable. This hotel offers a roof top terrace with magnificent views of the Bosporus and the Blue Mosque and was located on a cute side street next to lovely bars, restaurants and shops.
After settling in, we took a stroll to our restaurant, The House of Medusa for our first Turkish meal. Although the area felt busy there was still a wonderful relaxed vibe about, and the Blue Mosque omitted colourful lights which is any photographer's paradise.
The following morning, we joined a group walking tour of Istanbul. This tour is offered complementary to passengers on a long stop-over with Turkish Airlines and is a great idea if you want to visit Istanbul for a few hours while on a connecting flight. I highly recommend booking a tour with a guide as they can fast pass through the very long lines at the entrance to attractions and provide more information on Istanbul's history too.
The Tour began at 10am for us with the first visit to the Blue Mosque. The historical Mosque built between 1609 and 1616 is so called because of the 20,000 handmade blue ceramic tiles. As this is an active Mosque it is close at a set time during the day for prayer and if you wish to visit you will be required to wear a head scarf and a long skirt. One of the key features of the Mosque is the 6 minarets and the architecture is a mixture of Ottoman and Byzantine.
From here we moved on the famous Hagia Sophia (Holy Wisdom), once a church, then mosque and now a museum. This building is fascinating, and the preservation of the original interior is mind boggling. The history of the Hagia Sophia is so interesting, it was rebuilt 3 times since 360 and still retains its grandness, architecture and size. A must do is to make a wish at the wishing column by placing your finger into a hole and twist it 360 degrees.
We next entered the Topkapi Palace museum, once home to the Ottoman Sultans and their court. Housing many museums, you could spend the day here with attractions such as the museum of the clocks, the Palace Kitchens and the Library of the Ahmet III. The entrance queue is extremely long, so I recommend booking this through a guided tour.
After lunch and a little refreshment, we ventured down to the famous Grand Bazaar, one of the oldest and largest covered bazaars in the world. This place is unbelievable and there is nothing you cannot buy here. The key is to haggle, haggle and haggle and I believe they will be offended if you don't. From ceramics, clothes, jewellery, textiles and much more, this place will ignite the shopper in you. I purchased a beautiful lamp for a fraction of the cost. After the Grand Bazaar we ventured into the Spice Bazaar. Avid chefs beware you will be blown away by the spices on offer, so make your list and enjoy haggling. I was on a mission to get a deal on local Saffron and that I did.
The following morning it was time to fly home but the one of the highlights was still to be see and that is the outstanding Turkish Airlines Business class lounge at Istanbul airport. From the moment you arrive at the airport the procedure is totally seamless. Inviting leather couches at your check-in desk, straight through passport control and security, we were in the lounge in a maximum of 10 minutes. There is an abundance of complimentary dining available here as well as a number of entertainment features areas such as a golf simulator, children's play area, massive Scalextric for young and old to enjoy, PlayStation area, massage, wireless grand piano and not forgetting their very own art gallery. I have never seen anything like it before and could have spent hours here. I loved Istanbul and because we only had 48 hours, I can honestly say I will most definitely return for another city-break. There is so much to see you do, this is one city you can return to time and time again and always find something new.
My best advice is to plan your trip before you go and decide what you want to see and do. Here is where I can help, I can plan your trip and tours and answer any questions you may have. Please do not hesitate to contact me to plan your own trip around impressive Istanbul.