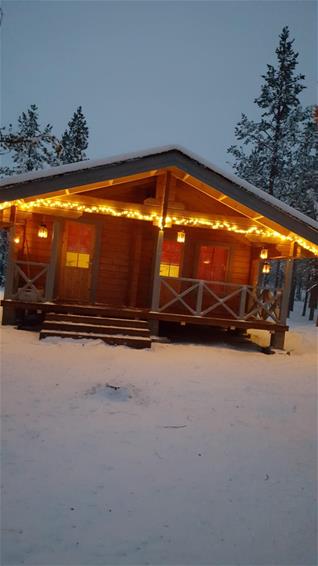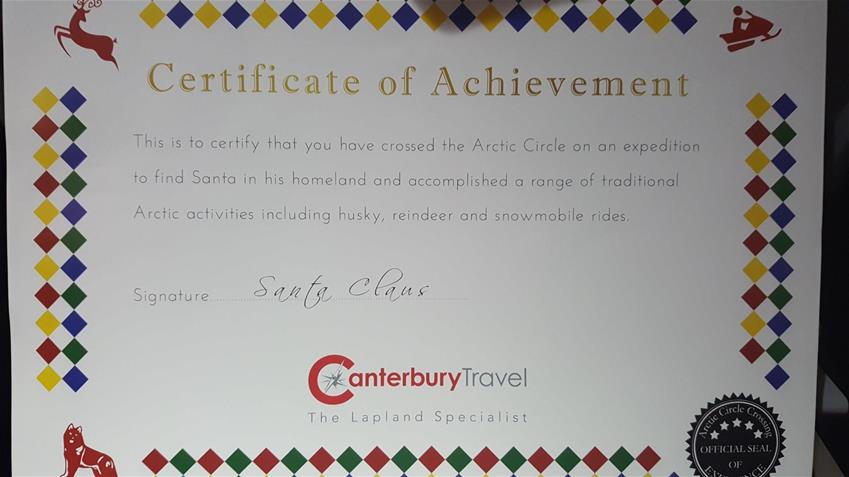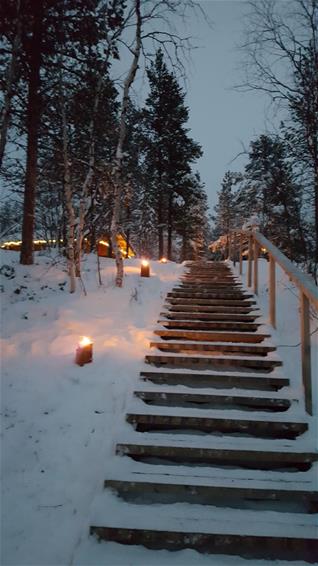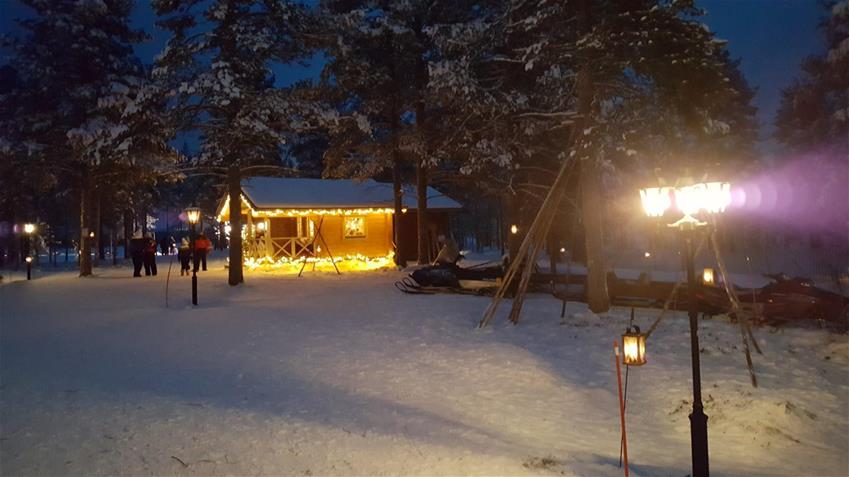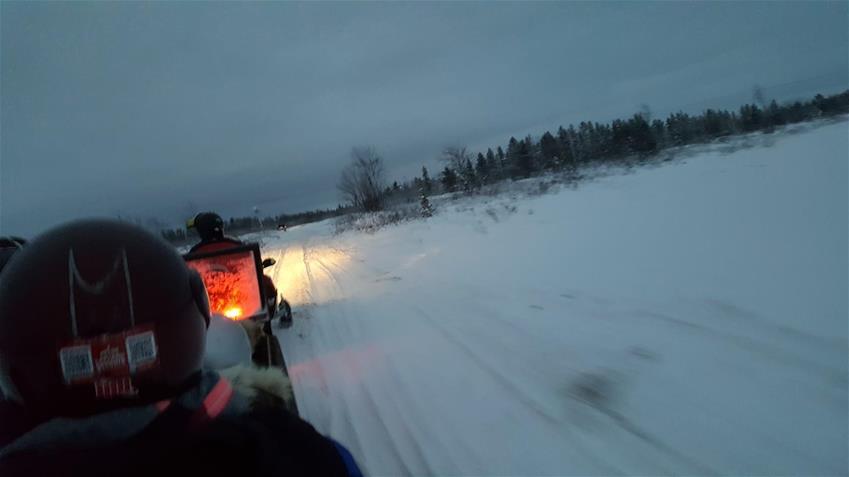 We woke up on Monday 17th December with exactly 7 days before Christmas Eve to great excitement as we embarked on our 1-day Enchanting Lapland Trip. An amazing magical day was waiting for us which did not disappoint, and I feel so lucky to have the memory of this once in a life-time trip.
The Christmas vibe began as soon as our flight took off. The children were encouraged to participate in Christmas songs, we had a couple of seated games on board to keep them entertainment along the way with updates from our pilot that Santa was aware of our imminent arrival. As we started to descend into Lapland the scenery was picture perfect and the ground was filled with snow topped trees.
On arrival at the airport we were greeted, collected our snow suits and snow boots and had to get changed before we embarked on our magical transfers. Directly outside our sleighs sat waiting to take us into the forest to search for Santa. This was a wonderful start to our day, we enjoyed a short 15-minute sleigh ride through the snow into the wilderness as the day light started to fade quickly. In the distance we could make out some sparkling lights and as we arrived, we were greeted with a wonderful Christmas card scene of camp fires, lanterns and log cabins. Santa was already waiting for us when we arrived at his house.
Our elf brought us into him and he greeted us all by name and even knew our ages too. The setting was very cosy, we could have stayed for tea, but he was very busy this day. After a lovely chat, he presented my niece with her gift and we thanked him for inviting us to visit him. No matter what age you are this will bring you straight back to your childhood memories of Christmas and even might bring a tear to your eye.
We headed over to the restaurant to warm up and have some lunch. Warm, hearty and home-made food waited for us including hot chocolate and pancakes for desert and we could have as much as we wanted all day. After lunch we got straight into enjoying all the activities and these included, tobogganing, reindeer sleigh rides, husky sleigh rides, snowmobiling, kick sleighing and skidoo. The activities are great fun for all the family. On site they had a wonderful Snow Castle to enjoy some warm berry juice and ginger biscuits. There was a small souvenir shop to pick up some Christmas decorations.
During the afternoon it was lovely to head over to the restaurant to enjoy some fresh coffee and more hot chocolate before we embarked on more activities and a few snowball throws.
By late evening it was starting to get very cold as the temperatures dropped so it was time to head back to the airport by coach which took a mere 10 minutes. As we had been checked in already and had our boarding passes, we only had to change back to our normal clothes, pass through security to ensure we didn't take any reindeers with us and straight back onto our flight.
The friendly team on board were waiting for us and our 3-hour flight home was full of very happy children and snoring adults!
I know that we will be talking about Lapland for a long time to come and the memories of our day will stay with us for a very long time.From young to old this is a wonderful, authentic and magical family day and a trip that everyone should do in their life-time if possible. If you would like to ask me any questions about our Lapland adventure, please do not hesitate to get in touch with me.