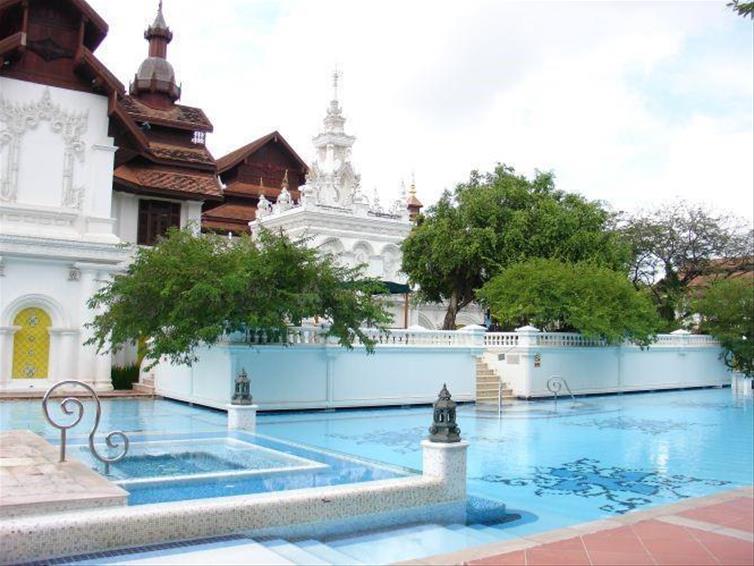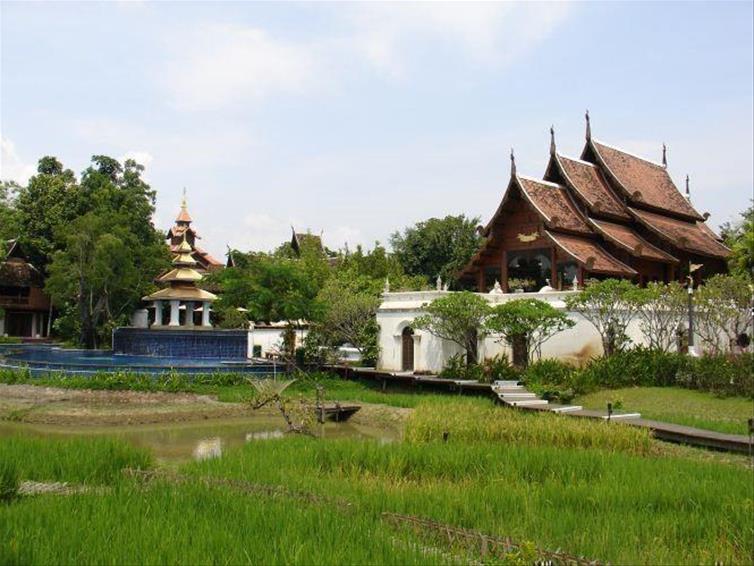 We brought my mother on her first trip to Thailand and there is nowhere to improve upon the incomparable Dhara Dhevi in Chiang Mai in the north of the country (previously managed by the Mandarin Oriental group).
This paradise of a hotel is built within 60 acres of locally farmed rice paddy fields and is home to, quite likely, the world's top spa. Previously employed rice farmers have now been kept on as employees doing exactly what they were before. They get a wage instead from the hotel now, with the farmed rice being given to the local monks. Accommodations are built in the local duplex Lanna style detached villas or in the more contemporary Colonial rooms. As is the norm now, villas are also available with private pools.
The hotel feels remote due to the thousands of local trees that have been planted, but is in fact only 10 minutes by road from the very centre of Chaing Mai. Its world famous night market is the perfect place to pick up a few bargain souvenirs on your way to a few nightcaps at the Riverside Café. If you go the 'the Café' earlier, I highly recommend the dinner on-board their own river cruiser.
The Doi Suthep hillside temple is also a 'must see' in the area. The mountain road can have you there in 20 minutes from the hotel, but everything you see will last a lot longer in your memory.
A non-typical Thailand trip in that it did not include a beach break, so if you crave the ocean this might be more suited as a side trip to a beach holiday.