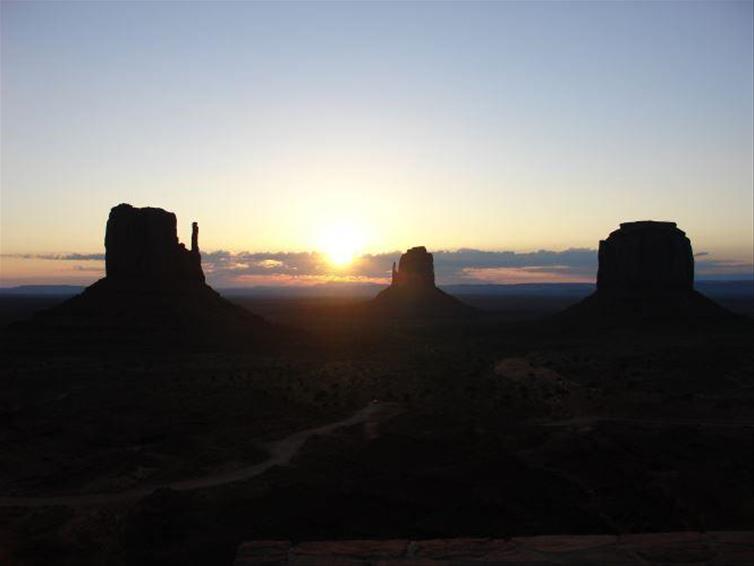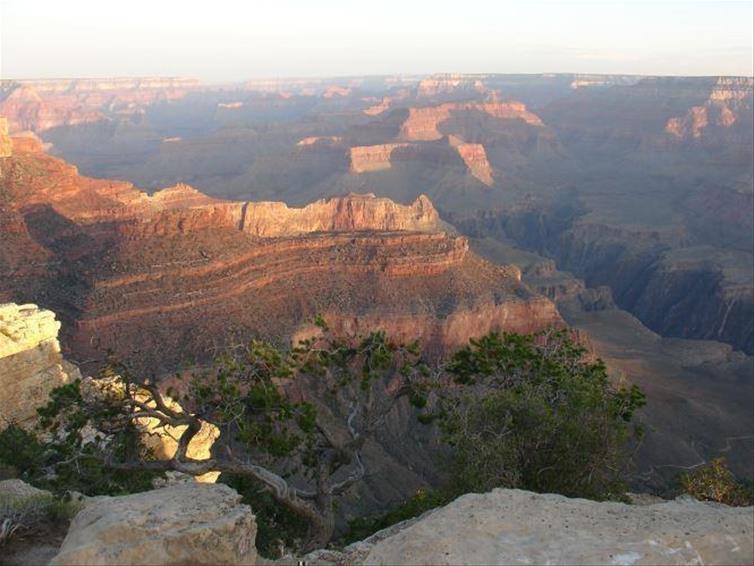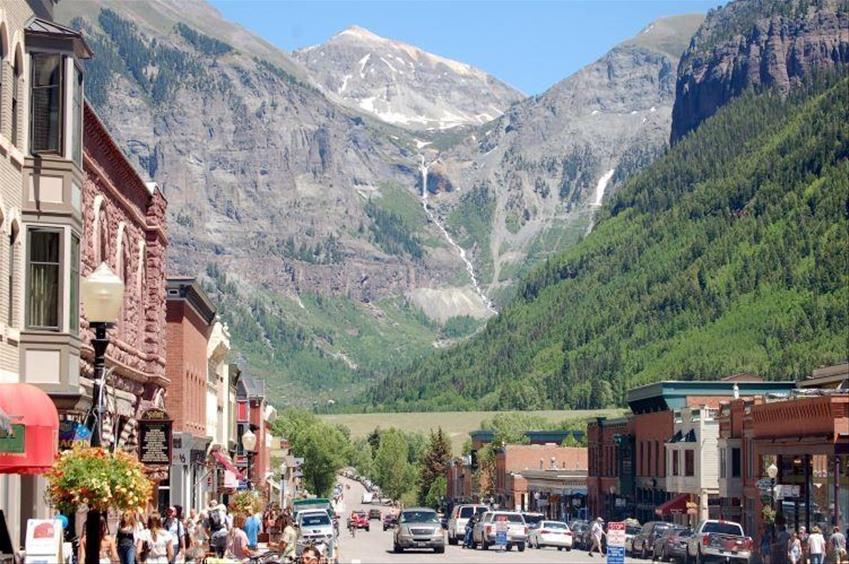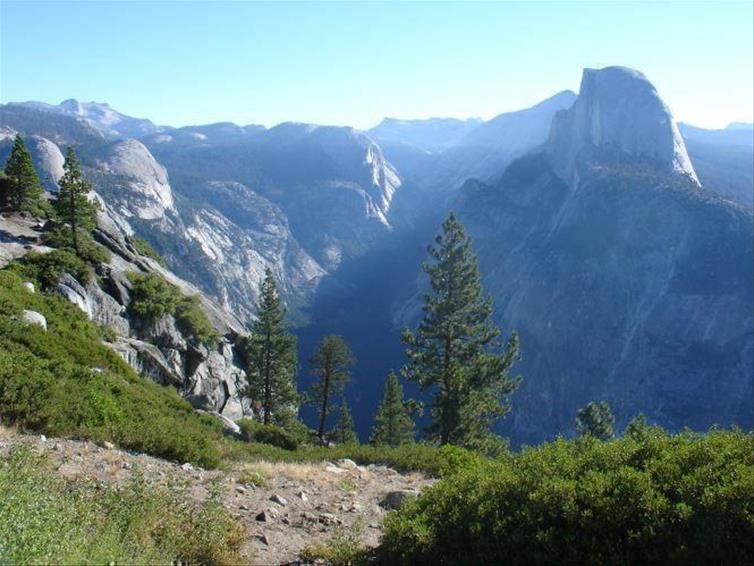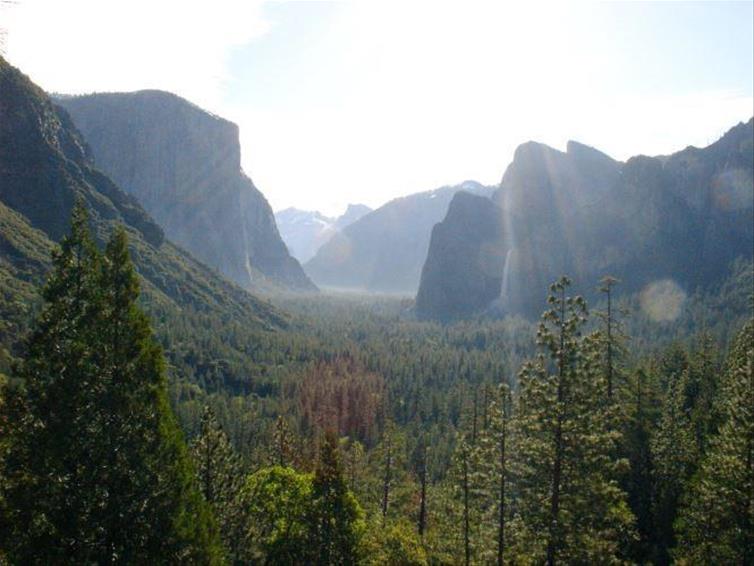 If I had a penny for everyone who had the idea of driving Route 66… I have done it myself and for the most part I was unimpressed, in comparison to a drive I did before then. I fine-tuned my plan and ended up with the following route: https://goo.gl/maps/Mysu3
Flying into the 'Mile High City' of Denver, Colorado was to be my start point. An easy night there to recuperate before heading the 200 miles to Gunnison. The nearby winter ski town of Crested Butte turns into an outdoor biking/hiking centre during the snowless months. Perhaps more surprisingly, the Black Canyon is on your way to the next stop and is free of tourism whilst offering a kind of miniature Grand Canyon experience… if 800m chasm depths can be described as such.
My first time in the next spot was by pure chance but my second time there cemented my view that this is my favourite place on the entire continent. Telluride is at the end of a box canyon in the middle of the San Juan Mountains in south western Colorado. The laid back views on everything here make this just a perfect spot to kick back. The dubious claim to fame here is the site of Butch Cassidy's first bank robbery back in 1889.
There is so much to see on this route that each drive to the next spot is never just a mundane drive. On route to the Najavo lands in Utah, we come across the Mesa Verde National Park with its 600+ cave dwellings of the ancestral Pueblo people who resided here up until 700 years ago (and for 700 years before then.)
A more modern type of monument is located at Four Corners. As the only spot in the USA where 4 state lines meet (Colorado/New Mexico/Arizona/Utah) this is a worthy photo opportunity.
A return to the Navajo Indian reservation located at Monument Valley is an essential stop for anyone interested in the life of the 'Old West', not to mention the approaching road gracing many an album cover and the iconic 'Mittens' formations starring in too many westerns to count.
Revisiting the Grand Canyon also sees a return to anything approaching population. Nothing to say here that has not already been said, suffice to say that it will take your breath away at the first view!
From a return to population, we move into bedlam incarnate with Las Vegas. There is nothing like the comparison of a small Colorado town and 'Sin City'. On my multiple trips there, I have always loved it from my first trip – the best hotels, entertainment, food & arguably shopping in the country – what's not to love?!
Leaving Nevada to enter my final state on this trip – California. Death Valley also has had more written about it that you would believe. 'Hottest place on the continent' certainly was borne out with July temperatures approaching 45 degrees centigrade on this trip. Should you be enticed, they also offer the world's lowest golf course! Heading north into the Sierra Nevada Mountains we found ourselves stopping to watch the jets from the 'Top Gun' Air Force Bases at Nellis & Edwards. This lengthened my journey but thankfully I had chosen an earlier stop point at Mammoth Lakes which was a prudent move to keep the daily miles down.
Possibly the biggest surprise on this trip, despite my research, was a stop at Bodie State Historic Park. 10,000 people at its pinnacle during the Gold Rush of the 1870's, it's numbers now less than a dozen park rangers. The 'boom' turned to 'bust' here almost overnight as you can see by the preservation of most things what they call 'arrested decay' – unmissable if you are anywhere nearby.
From Bodie, a back track over the Tioga Pass into Yosemite National Park. A word of caution here is that the pass being so high over 3000m can often be snowed in and closed from November through to as late as July. Pictures do tell a thousand words when it comes to one of the oldest National Parks in the country, Yosemite. Indeed, I'll do all the driving necessary and never tire of seeing Inspiration Point, Glacier Point or the view up to El Capitan from the valley floor.
The 4 hour drive back to San Francisco really cemented the view that you're back in civilisation, but I had just seen a huge amount of the best scenery on offer in the country.