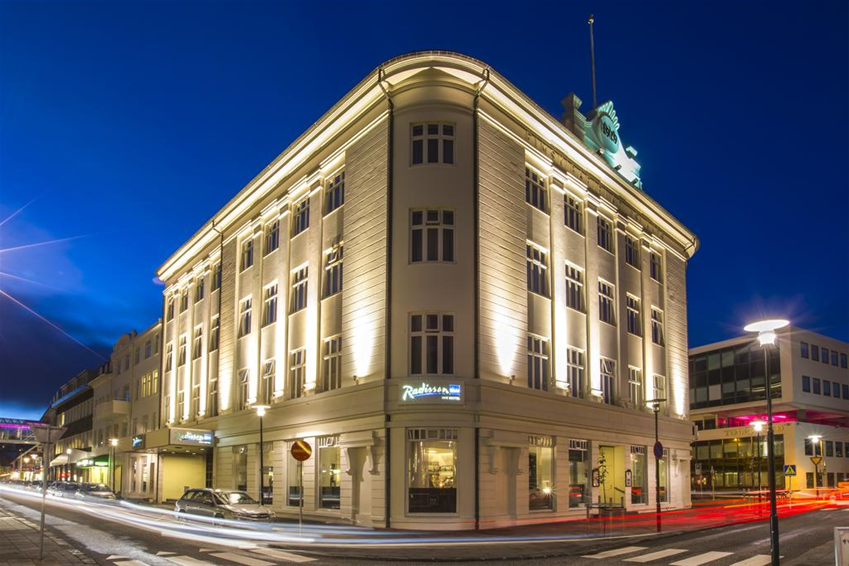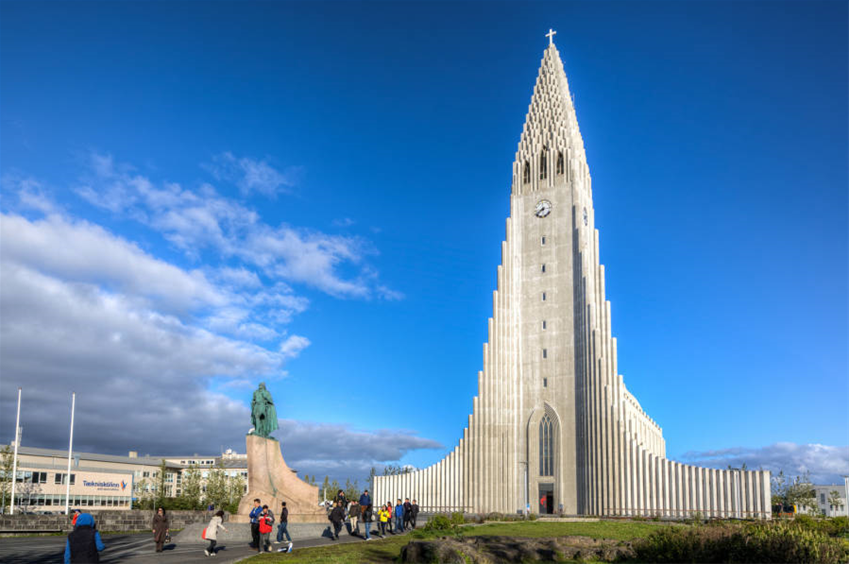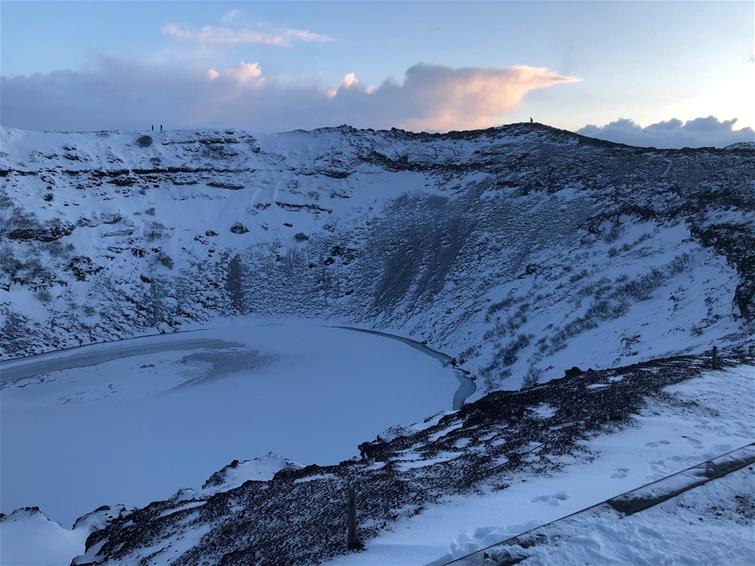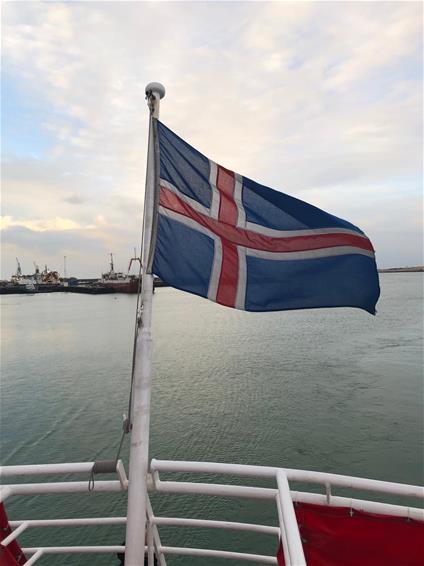 After procrastinating for 30 years, I shouldn't have been surprised at a 24 hour delay to my flight to Reykjavik – it was winter in Iceland after all! What I was more surprised at was the ease at which our exclusive partner OBEO Travel were able to rearrange transfers, accommodation and tours in a few short hours with the typical Icelandic good humour – All done less than 24 hours before travelling!
Home base for my few days in Reykjavik was the Radisson Blu 1919. This hotel is housed in a charming building in downtown Reykjavik. Dating back to the early 1900s, this historic building was once the headquarters of a shipping company. Although the interior is largely modern contemporary, there are glimpses of its history, such as the original staircases and the thick revolving brass porthole doors when entering the hotel.
The readily accessible geo-thermal power and heating is everywhere, lulling you into a false sense that you're prepared for what is coming... If you're complacent with clothing some rapid correction will be required on first stepping outside, as the full force of the north Atlantic winter wind makes its presence felt. Having had some similar experience, the layering concept for technical winter clothing is an essential policy here.
Even strolling around in winter can be a dismal experience without adequate preparation. Once you're ready, everything else falls into place. Our first stop was a short 1km walk to the 'Sólfar' ('Sea Voyager') – This stunning 18m long stainless-steel sculpture is intended by the artist to convey the promise of undiscovered territory, especially apt on this island nation with its vivid history.
A Northern Lights cruise is always wise to pencil in for your first night as this iconic experience is never guaranteed, but a no-show will entitle you to a complimentary voyage on any of your remaining evenings if you wish. The dancing lights in the sky (Aurora Borealis) are an incredible natural phenomena, well explained by the on-board naturalists and sure to make any trip to this country worthwhile.
My first morning was spent at Reykjavik's newest attraction : 'Flyover Iceland' – This immersive experience can best be described as a being belted into 'static roller-coaster' with feet suspended as you watch an exhilarating aerial journey, filmed across the country by a dedicated helicopter crew, but translated perfectly on the 20m spherical film screen. The experience is enhanced with wind, mist & scents matching what you're witnessing onscreen. A great experience on my first day to whet my appetite for the trip ahead…
The central Reykjavik 101 district is home to many of the most established eateries and boutique shops and is worthwhile seeing for a few hours stroll. 101 is dominated by the 75m Hallgrímskirkja church on the hill. It's probably the city's best-known landmark and is visible throughout the city, with visitors able to take a lift up to the viewing deck and view Reykjavík and the surrounding mountains.
After lunch, it's a short walk to the Old Harbour for my afternoon whale watching trip. Iceland on the water, in winter can be very inhospitable, but the heated lounge makes everything easier (along with the bar on board) If you're not as well prepared as you'd hoped, complimentary warm overalls can be provided for everyone on board. A short trip out into Faxaflói Bay will mostly result in regular sightings of native Humpback & Minke whales along with Harbour Porpoises. It's also possible to catch sight of Killer Whales. This is a nature expedition and as such there cannot be a guarantee of a sighting – Should you miss out on this occasion, the operator will honour a complimentary return trip within 2 years of your booked excursion.
An evening at Iceland's top tourist attraction – The Blue Lagoon was a great evening warmer. The vast pool in this volcanic landscape, is fed by hot water supplied by the nearby Svartsengi geothermal power station at an approximate 40 degrees C. The evening experience can also be enhanced by Northern Lights if you're lucky. A morning dip would be a different experience again, with you experiencing the 'blue' colour with the Silica content in the water – An excuse for the next time! (towels & changing facilities provided – along with a first drink in the swim up bar in the lagoon)
The incredibly laid-back nature of the local people was personified by the Reykjavík Excursions bus driver heading back into town. Going out of his way (and off his route) to drop people to their hotels as "it's not weather you'd walk in" is an experience I've no doubt you'd not get anywhere else!
My final full day was a Golden Circle private tour in an Icelandic prepared 'super-jeep' and was the highlight of the entire trip. These modified 4WD vehicles have undergone full modifications to cope with the Icelandic landscape and its harshness – something far beyond what the original designers had in mind I have no doubt! The most jaw-dropping spectacle on this day was the stop at Gullfoss Waterfall with its 32m plummet down into the canyon below. In winter, this was enhanced with the water spray being frozen onto the opposite wall in a massive curtain of ice – An incredible sight to behold.
The drive home included a very short detour to the Friðheimar Greenhouse. Initially sceptical of the attraction of "Iceland's 2nd largest tomato producer", on arrival into the greenhouse you are warmly welcomed into the restaurant among the tomato plants. The tomato soup is (unsurprisingly) the best ever tasted and are grown on the vines within reaching distance. The stone baked breads add another dimension to the experience.
People ask how expensive it is as a default question – I would use a comparison that it's not unlike Dublin on a night out. You're paying a bit in 'holiday tax' yes, but you are on holiday and this life is too short.
Travel Counsellors exclusive partner OBEO have endless inspections & investigations of suppliers, resulting in them only working with top quality local partners, providing the best service, staff and safety.
In an increasingly generic world with places & people becoming more alike, Iceland stands tall with its own identity, with no wish to change from what has worked so well for them for so long.