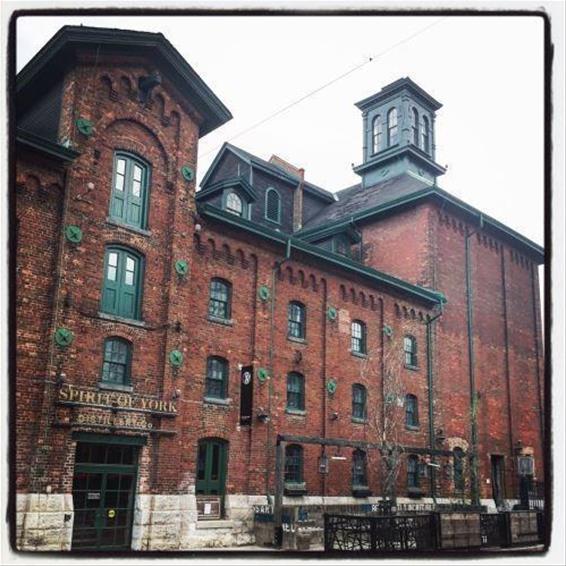 First time to Canada after more than a dozen times to the US and I certainly was not disappointed. Using the Air Canada Rouge direct flight from Dublin to Toronto (Vancouver also in the summer season) was seamless. Pitched as a 'low cost' carrier I certainly didn't feel that corners had been cut excessively. No seat back TV's initially throws people, but with their notice to have the Air Canada app downloaded to your phone or tablet, with the onboard wi-fi streaming all the programmes, movies, news and music you'll need directly to your device. It's a first for me and a real forward thinking step I think. Charging ports at every seat also helps in this age of 'low battery' warning!
For a nominal $12, the UP Express train will drop you to central Union Station, from where it was a short walk to our hotel in 'Old Toronto' along avenues with stunning older properties dating before 1904 (buildings that had survived the 'Great Toronto Fire' of that same year) – Yes there are high rise but so many older preserved properties was a real surprise.
Frowned upon by locals, but we had to dine on our arrival night at the CN Tower. The world's tallest tower when completed in 1974, it might have been beaten for the record now but it still dwarfs mostly everything else in the city. The '360' revolving restaurant is a real novelty at its 350m elevation and with a full revolution every hour the evolving scenery does keep the conversation interesting.
An exploratory visit to the historic St Lawrence Market, dating from the early 1800's, presents you with the world's top food market (* ranked by National Geographic) Nearby, the 47 restored Victorian buildings of the Gooderham & Worts Distillery has now become 'The Distillery Historical District', a haven for unique shops, galleries, restaurants, cafes & theatres.
Re. the 'Hogtown' moniker - the most plausible reasons concerns the stockyards of William Davies Company, which was once one of Canada's largest meat packers. Davies died, ironically, after being kicked by a goat aged 90
With advice from friend living locally, we were advised to avoid the tourist hoards doing the 130km bus tour to Niagara Falls. Instead she had advised taking transport to the little town of Niagara-on-the-Lake. Off on the radar of the tourist coaches coming from Toronto (whose only aim is the Falls) Perched right on the shore of Lake Ontario, this tree-lined old town is known locally for its wineries and summer festivals. The 19th century buildings again were a fantastic surprise. The 25 minute drive to the Falls themselves has to be done when in the vicinity, but it's great to be on your own time and not under the tour time constraints.