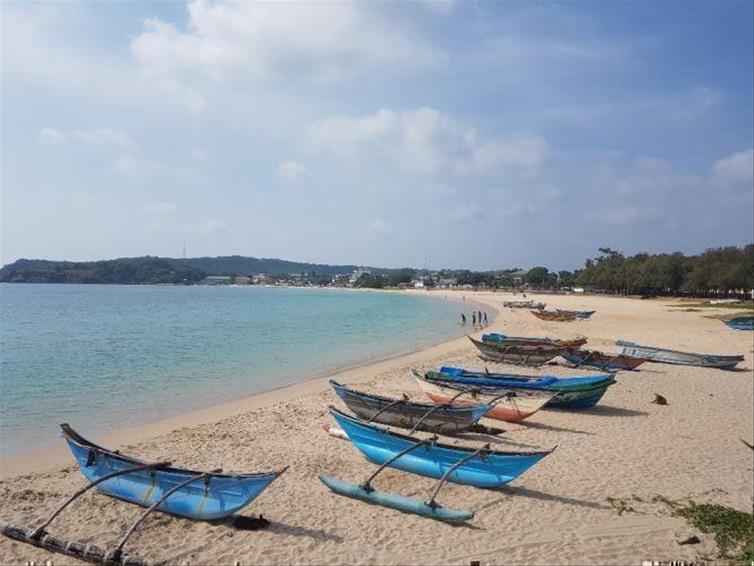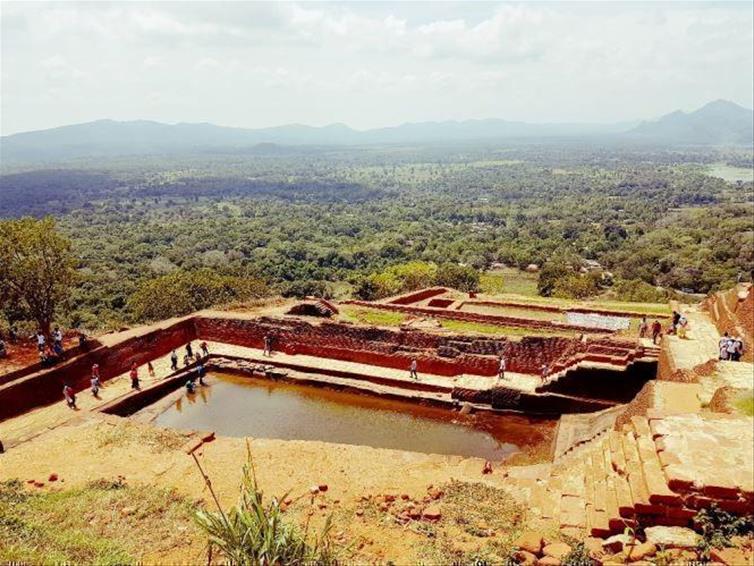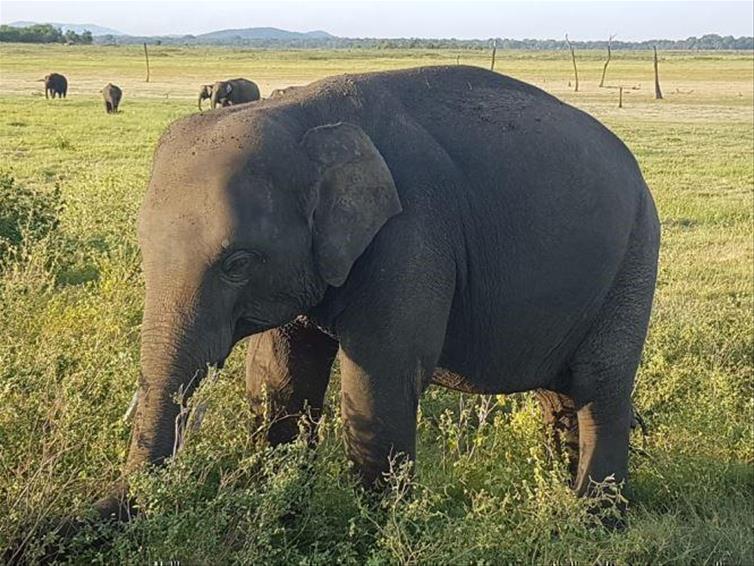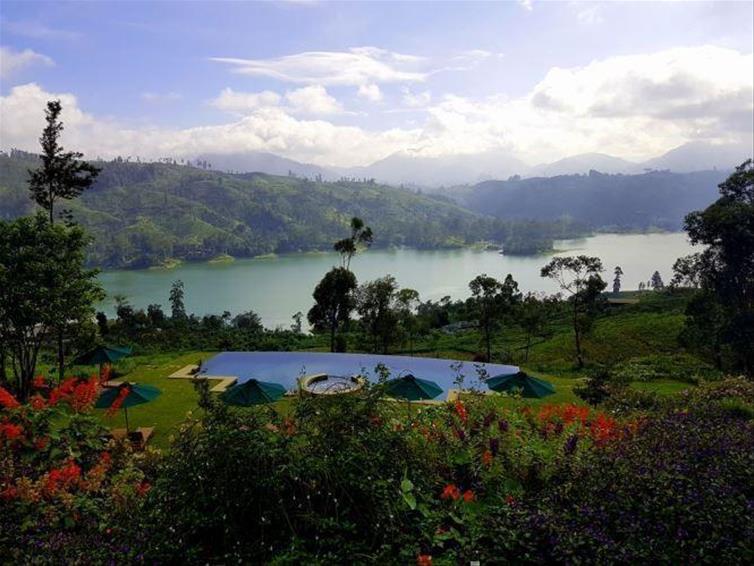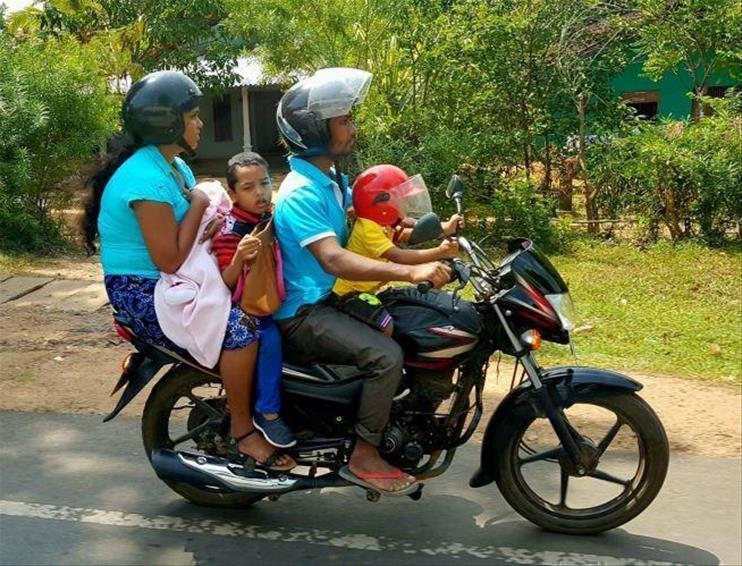 Sri Lanka is a destination that has always appealed to me but until my recent visit I couldn't tell you why. After a whistle-stop tour, I now realise that it is a destination with so much to offer. While there are some lovely beaches, Sri Lanka also has 8 UNESCO World Heritage sites, a plethora of wildlife, ancient temples, tea plantations, excellent hiking, diving, surfing and cultural experiences at every corner… oh and then there's the delicious food and incredibly warm hospitality. Need more convincing?
Yes, you could visit Sri Lanka and flop to the beach, you could backpack and jump on local public transport, maybe join an organised group tour or brave the roads in a rental car. However, I am confident when I say you will have the best experience by having your own guide, ensuring you get the most from your visit. After traversing the country with Priyal, one of the country's best guides, I feel equipped to do Sri Lanka justice!!
In summary, the round trip from Colombo took us to the Cultural Triangle, the idyllic beaches of the East Coast, Kandy, the tea growing regions, Yala National Park, Weligama and Galle.
After an overnight in Colombo and a city tour, we travelled to Habarana, our base to explore Sigiriya, Dambulla and Minneriya. Our private guide took the more scenic backroads to avoid traffic and also knew all the VIP toilet stops! Although we had sightseeing booked in for the cultural triangle, we discussed the forecasted weather and the looming public holiday so made some tweaks to the order and timings of our itinerary. We switched our safari from Minneriya to Kadulla National Park as our guide had spoken to local rangers and they advised the most likely location of the elephants. What a sight that was; to see the herds basking by the lake just as the sun was setting!
The next day we got up early to beat the crowds to the top of Sigiriya Rock. Our guide knew an alternative entrance which saved about 20 minute's queueing. After a hair-raising climb of the steps, the ancient ruins and awe-inspiring view is a memory that will stay with me for life.
After all the exercise and sightseeing, we needed some down time which was spent swimming in the Indian Ocean, staying at the Jungle Beach Hotel then onto Kandy and the phenomenal Temple of the Tooth (a sacred temple and home to Buddha's tooth). Again, Priyal's sound advice to visit early and avoid the crowds was proven when we came out of the temple only to see hundreds of people arriving for the daily ceremony.
The next stop was my personal highlight! I'll be honest, the tea plantations on paper really didn't initially appeal to me, but once we started to navigate through the winding roads the scenery changed all of that. This is where we treated ourselves with a stay in the Ceylon Tea Trails. Wow, wow, wow! I could write whole blog on this gorgeous place, so instead I'll just use some words – valley, lake, tea plantations, views, infinity pool, jacuzzi, private butler, all inclusive, Relais & Chateau – see the photos!! As if that wasn't enough, we took a seaplane transfer to Yala - Bucket list ticked!!
Normally I'd recommend a 2-night stay in Yala and take 4 trips into the National Park. We only had one night, but in our short time we still we saw lots of elephants, buffalo, wild boar, deer, eagles, the rare sloth bear but unfortunately the leopard remained elusive, probably due to the rain. All that remained was our journey back to Colombo where we managed to squeeze in some memorable stops at Tangalle, Weligama and Galle Fort.
If you're considering a trip to Sri Lanka, having your own car/driver/ guide is not excessive or expensive, in fact it's the most common way to travel. I've occasionally had a client ask me "would having a guide be intrusive?", but with the specialist local agents we use, they really tailor their service to your requirements. They will be as hands on or off as you want them to be and your trip can be as leisurely, luxurious or adventurous as you want.
Call me to discuss your own bespoke tour of this amazing island.