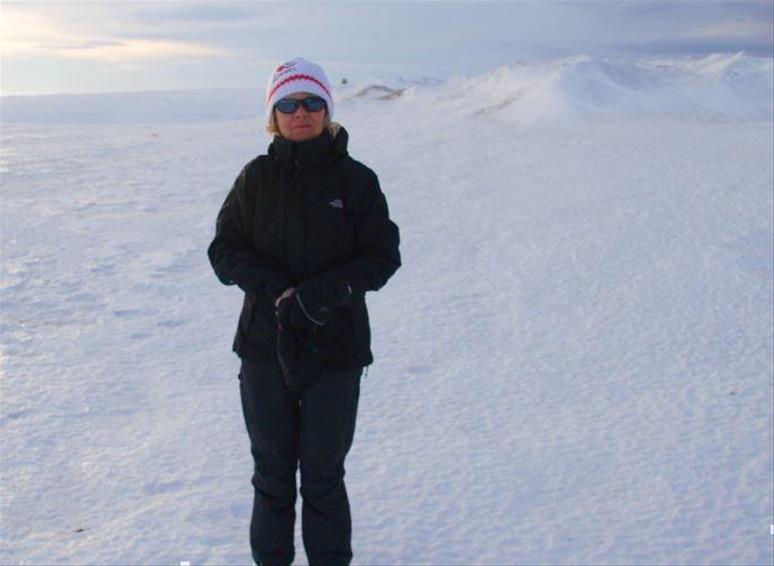 I escorted a group on the Hurtigruten MS Finnmarken Ship from Tromso on the Norwegian Fjords as far North as Kirkenes at the top of Norway in search of the Northern Lights.
I had always wanted to travel here and when I had a group enquiry I thought what an opportunity to do this. 15 of us departed Dublin to Tromso Gateway to the Arctic and transferred to the ship and set sail North with our first stop at Honningsvag and a visit to the North Cape. This was an incredible most Northern point in Europe and at 70 degrees north only 2000KM from the North Pole. A wild and wonderful place.
Back to the ship and we had just sat down to a wonderful dinner when the intercom announced the Northern Lights on view out on deck. I have never seen such a mass exodus from a dining room and well worth the rush. We had spectacular views of the lights.
On route to our furthest destination Kirkenes, we had many stops in little villages that are only accessible by ship. Hurtigruten provide a postal service, a delivery service, ferry service and a lifeline to these little villages that only see the ships about every 14 days. Whilst the ship is loading and unloading you can get off and walk around. In most of these little villages the stops last about 30 minutes during the day and night.
Kirkenes is a bigger town and so we had much more time here, and where we visited the Snow Hotel which has 24 bedrooms to rent for a night (which is more than enough given the cold). We were able to visit all the rooms and each one had its own individual theme and ice sculptures. Truly a unique experience. We had a drink in the Ice Bar which of course was built from ice and fortunately for us a meal in the warm restaurant which I would highly recommend. You can also do snowmobiling or dog sledging here.
We departed Kirkenes and headed back down South towards Tromso, via Vardo where we had the opportunity to jump into the ice cold sea (fantastic experience and not as cold as you might think) and then onto Hammerfest where we did a polar hike in the steps of Amundsen, the Great Norwegian Explorer.
This was a great trip where we dressed up in the polar gear of the early explorers, hiked about 200 metres to Mount Salen and then back down the mountain to our tented camp for a typical Explorer lunch which was definitely a little different.
Arriving back into Tromso very late we finished off our trip with a midnight concert at the Arctic Cathedral which is definitely a must do. The acoustics were incredible and the music and singing very moving.
We had 3 nights on-board the ship and one night in Tromso at the Radisson Blu Hotel. We saw the Northern Lights every night on board the ship. The standard of food was excellent and great choice at breakfast and dinner. There was a small outdoor, heated swimming pool and 2 Jacuzzis which you should try out as you sail into port at 6.00am in the morning. There was a great choice of excursions to do in various ports and quite a few lectures on board each day on the different places we were travelling to.
If you or any of your friends are interested in this fascinating trip or feel like something similar please do not hesitate to contact me.