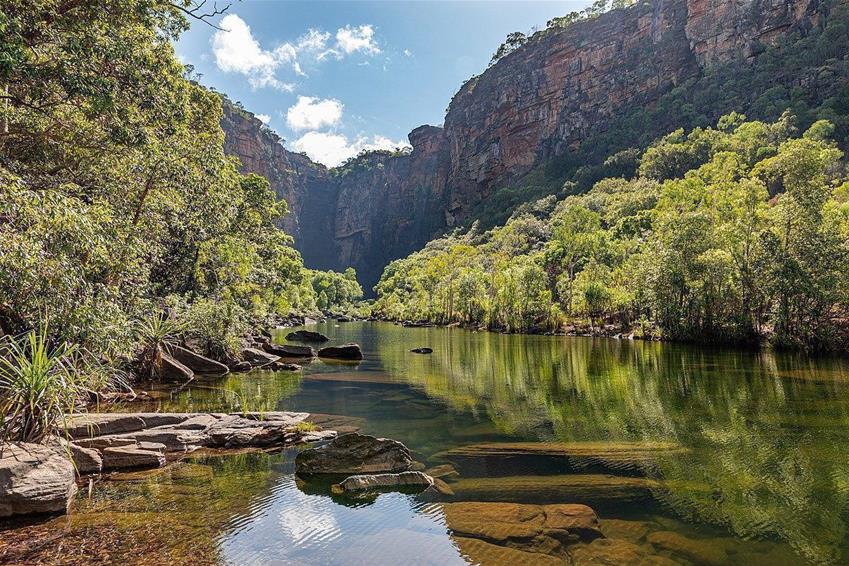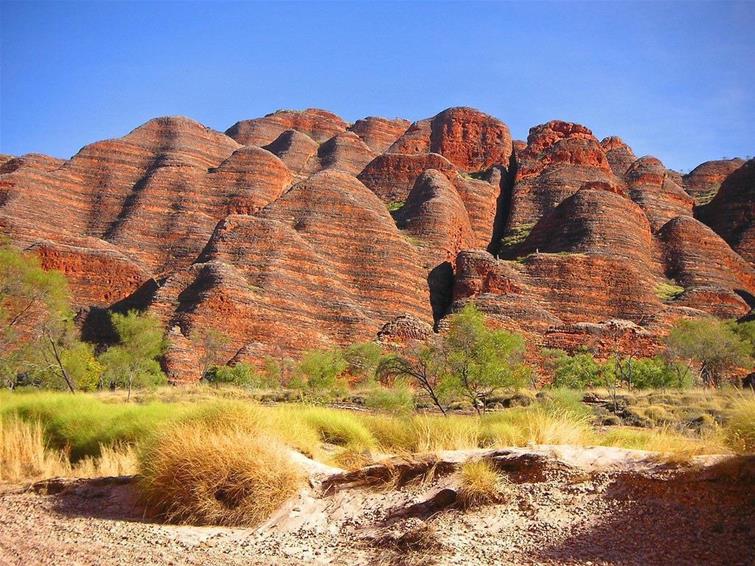 Australia... Alice Springs to Perth
After the majesty of Uluru and a brief stop in Alice Springs we kept on going north taking in the changing landscape from desert to rain forests passing through the Tropic of Capricorn. We spent some time in the town of Katherine and Kakadu National Park in the Tropical part of the Northern Territory. Naturally, a trip to see the crocodiles is a must and of course going on an organised tour is probably wise for obvious reasons but also you are guaranteed to see them – a sight well worth seeing.
The lush forests of the North can offer days of exploration if you desire but we kept on going and from Darwin we turned towards the west. This part of Australia is sparsely populated, rugged and vast. The sights are endless, the Bungle Bungle Range are an incredible sight on the way to Broome. We arrived in Broome just in time for the 'staircase to the moon' which happens 2 days per month and is a natural phenomenon that occurs when a full moon rises over the tidal flats and looks like a stairway to the moon. Standing there on the beach at midnight with hundreds of people from all over the world having a beach party was a fantastic fun.
The long journey south towards Perth took several days but has many fascinating places to see including eighty-mile beach, Coral Bay, Monkey Mia and Shark Bay – that is just to name a few of the extraordinary places we managed to see. I could have spent a full 2 weeks just exploring the coastline of Western Australia. Finally, we made our way to Perth which is the most isolated city on earth – however it is my favourite city in Australia. I fell in love with the city hook line and sinker. It has simply got everything, the climate is perfect all year round, incredible beaches nearby, the Swann river meanders through the city and there are great parks everywhere.
The beautiful port of Freemantle is nearby with the most incredible seafood restaurants and bars, I certainly enjoyed a few chilled-out days here after the travels. I also loved the day trip to Rottnest island just off the coast and home to the quokka, which is like a small wallaby. This island is an adventure in itself.
We spent 8 days in the Perth area exploring but also relaxing in this most modern of cities which was quite a revelation to me. There is so much to see and to do in Western Australia that I know I will be going back in the future. I loved the whole area and want to see more again soon.
Australia for me has it all, it is vast and if you do not have time like I did to explore then good planning is needed. My ideal holiday is one that combines elements of city, beach and adventure, and Australia has that in spades.