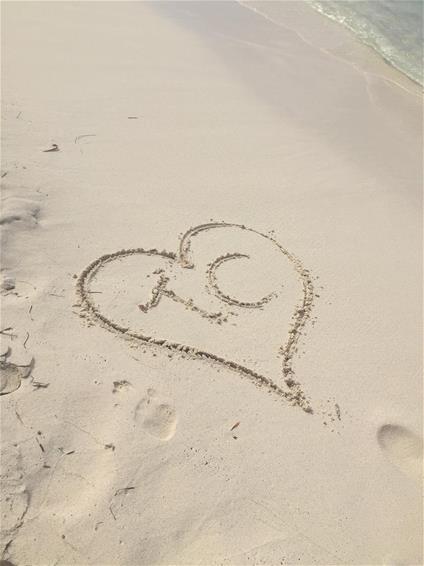 I'm sending out a message of support again to all Brides & Grooms who have had to postpone their Wedding Day's due to social distancing and thus meaning their honeymoon will more than likely need to be postponed too.
Here is some advice for those whose honeymoon was planned for 2020 that I originally published at the end of April. By no means did we think heading into September we really would still be in this position when it comes to travel. Now we wait for the very small Green List under the EU Guidelines to be updated and our world may start to spin again soon.
* Many countries have travel bans and restrictions now in place and as each day passes, we learn more about what is happening in the world. The main thing is not to panic, your Travel Counsellor is keeping up to date with the latest developments and restrictions in place. We are closely monitoring changes within the travel industry, including which countries are easing restrictions. Particularly focusing on destinations that our clients are already booked to visit later on.
* The key in these unprecedented times is patience and I understand that can be hard too. The travel providers such as airlines, cruise lines, hotels etc., are working around the clock to come up with the best solution for everyone. Your booking is in safe hands and we will do everything in our power to work with you and our suppliers as we navigate through this.
* The best advice that I can give at the moment, is to look into changing your plans if this is possible, rather than cancelling. I have had quite a few honeymooners reschedule and are now back for 2021. Demand, however, is high for peak dates like Christmas 2020 and Easter 2021 so bear that in mind if these were dates you were considering.
* Flights are now showing in our systems until the end of August 2021, and some options are already available for Summer 2021 for Europe so all is not lost. You may have to postpone your special day but what a celebration it will be for your family and friends when this is all over. Then you will still have your dream adventure to look forward to and that will be so worth waiting for.
I have some fabulous downloadable brochures and itineraries available so feel free to get in touch to inspire that wanderlust in you. Making each and every trip personal to each client is of the utmost importance to me and even more so, the second time around if needs be.
With over 25 years in experience in the travel trade, I believe I am your safety net and I am with you every step of the way. As one client once said "I was pretty sure when I looked out the aircraft window I would see Mandy loading up our bags"