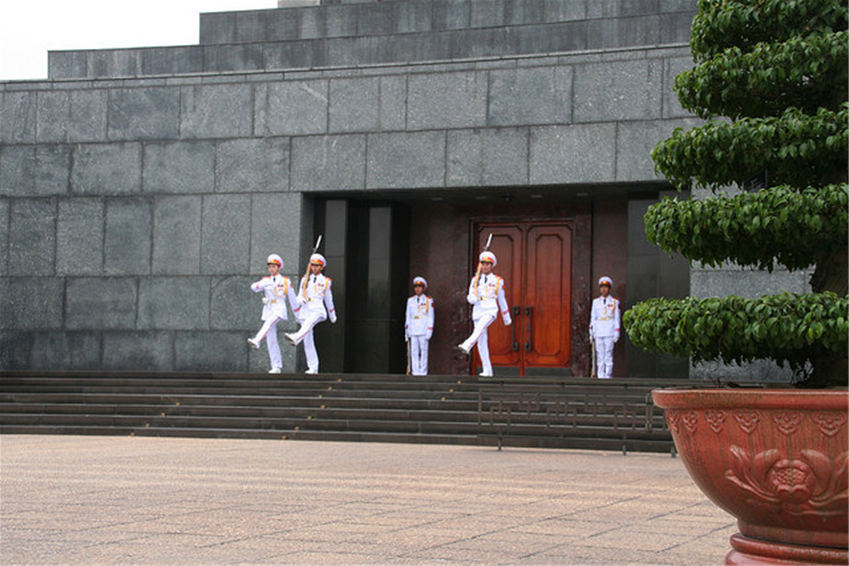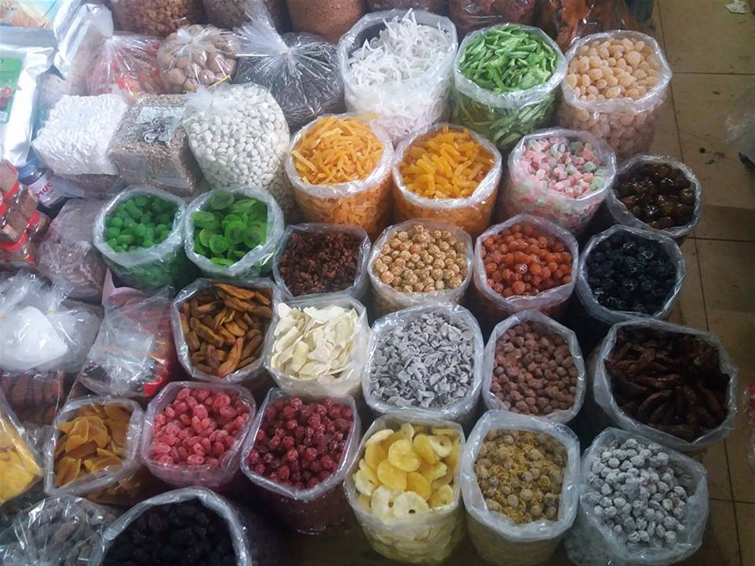 To give some perspective, Vietnam is roughly the same size as Italy or California and has a population of 95 million (the population of scooters is 45 million!). And mountainous regions make up approx. 70% of the country. Pretty incredible statistics if you ask me!
I can't claim to have seen the mountains but I'm fairly sure I got to see most of the scooters. The traffic, particularly in Hanoi and Saigon, is crazy. By law, there should only be two people per scooter (with helmets!). While I was there it was a regular occurrence to see a family of 5 on any one scooter. If you call for an Uber in Vietnam, you even have the choice to opt for a scooter or motorcar. I've no doubt the scooter will get you to your destination a lot quicker!
For us pedestrians, the streets were crazy, traffic doesn't stop for anyone but what we learned was if you do cross the road, walk, keep walking but never run! The scooter drivers will get confused and that's where your travel insurance will come in!!
I'll share with you my journey through this incredible country.
We arrived in Hanoi and spent our first couple of nights in the Silk Path Hotel right in the centre of the Old Quarter in Hanoi. The hotel is a good 4 star standard. Really good service, great breakfast and a lovely terrace out the front of hotel where you can sit with a drink watching the world pass by.
Our first full day began with a visit to Ho Chi Minh's Mausoleum and we were lucky enough to arrive just as they were changing the guards! This was followed by a walk around the Presidential House and Museum of Ethnology where we learned about the 54 ethnic groups who make up Vietnam.
However.....the highlight of the day was a walk around the Old Quarter of Hanoi, getting to experience the sights and sounds (and tastes!) of this amazing, vibrant city. It was just fascinating to walk around the streets seeing their way of life. Life here revolves around food (& karaoke). We dined on typical Vietnamese dishes, sitting on tiny stools on the streets and it was honestly amazing!! Our hotel was just a 10 min walk or so from Hoan Kiem Lake with its iconic red Huc Bridge and offered plenty of shopping on our doorstep with any amount 'genuine' fake North Face Jackets, Designer Bags & branded runners! Bargaining is part of the culture here. Our guide advised us to start at half price, if you settled at 70% of the asking price, you did well. Anything over that and you've got yourself a bad deal! From Hanoi we travelled by road to Halong Bay, a beautiful natural wonder off the North coast of Vietnam. I had wanted to visit Halong Bay for years and have to say I was pinching myself that I was there. We had a full itinerary laid out for us the day we arrived including sailing around the amazing limestone structures, monkey inhabited islands and visiting endless caves by bamboo boats. We stayed overnight onboard La Vela Cruises. The next morning we were invited to take part in a half hour of Tai Chi on the top deck while the sun was rising. This was followed by a hike to the top of Ti Top Island where the view right over Halong Bay was spectacular! Well worth all the effort before breakfast. Next on our itinerary was the city of Da Nang, just over an hour flight from Hanoi. We stayed in the 5* Fusion Maia located right on the beachfront in Da Nang. All the villas here come with private pool and the rates include spa treatments. The hotel has an infinity pool overlooking the beach and the food is absolutely incredible. Nothing is too much trouble! If you are looking to treat yourself, definitely look no further.
Da Nang is the gateway to the ancient town of Hoi An, just about a 20 mins drive away. I think it is up there with one of the most beautiful places I've ever visited.....and it rained while we were there. I cannot imagine how amazing it is in good weather. The streets of the old town are adorned with colourful lanterns. So stunning! I just cannot wait to return.
Our final destination was Saigon in the South of the country. After our 1 hour flight from Da Nang, we started our visit with a quick tour of the city. Quite a lot of the time was spent in the War Museum which I found to be pretty tough to be honest. It was very visual, displaying 4 floors of images from the war and the affects of the aftermath. Saigon is totally different to Hanoi. Much more modern with beautiful French architecture and it is quite a western city. It's almost difficult to believe these two cities belong to the same country.
That night was incredible fun as we took a Vespa tour around the buzzing streets. Saigon is full of life, fun and positivity. The tour was a craft beer trip that brought us to 4 venues to try the local craft beers and food. Even if you don't do the craft beer tour, I would highly recommend the vespa city tour as a great way to see the city. The following morning we travelled by speedboat on 1 hour journey down the Saigon River to the Cu Chi Tunnels. The scenery along the river was fantastic. You can take this trip by road, with the traffic in the city it would take approx. 2 hours. It was amazing to see the network of underground tunnels and to try and understand how they survived, sometimes not emerging for 7 to 10 days. I even surprised myself by crawling through one of the tunnels. Our hotel in Saigon was a real treat, the 5* Reverie Hotel which has been voted Best Hotel in Asia. It's not just that they have thought of everything here....it has gone beyond that. For example, returning at night the tv in the room was showing a log fire burning, the toilet seat is heated and I could choose my particular preference from a pillow menu!! And the views out over the River Saigon are fantastic! I've had the most incredible time in Vietnam and I came home with much more understanding of the history here. Vietnam is changing and growing in interest from International Tourists at a rapid rate. There is no doubt that now is the time to visit!