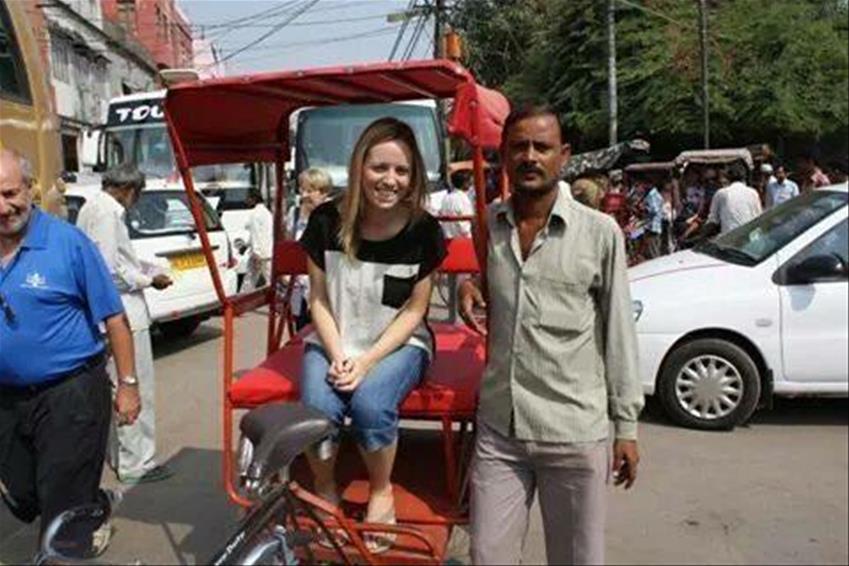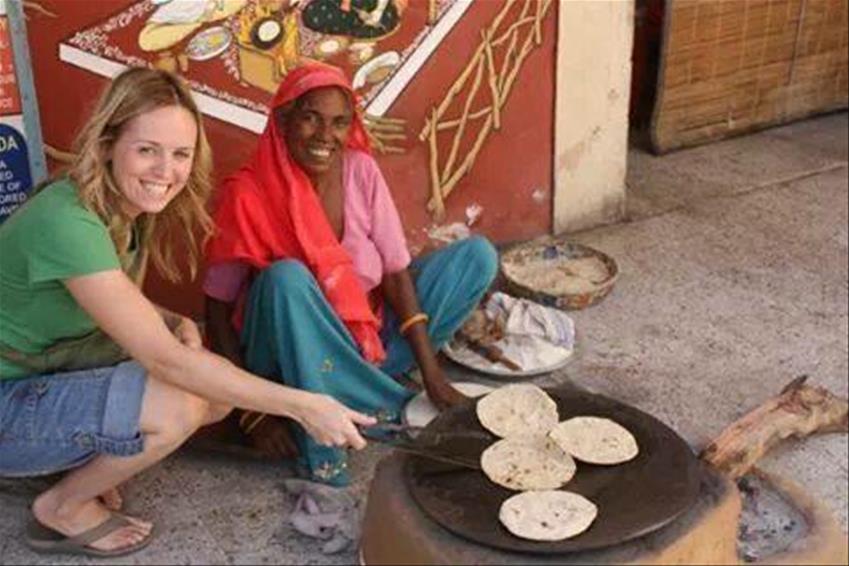 I've always loved Indian food and I always wanted to see the Taj mahal. That was enough to make me want to travel to India, but obviously, there is so much more to this amazing and colourful country. Arriving in Delhi is mad! It is quite a culture shock but doesn't take long to realise that the locals have such friendly and warm personalities and suddenly the city doesn't seem so daunting.
I loved Delhi!
For me, the most exciting part of the day was travelling on a rickshaw in Old Delhi through the narrow winding streets with hundreds of electrical cables hanging down above, like nothing I had ever seen. The funniest experience – being approached by locals asking for a photograph, of me, with them. Agra, home to the Taj Mahal, was next. Even the drive to reach Agra was interesting. How the locals travel with 20 odd people to one vehicle was amusing and the waves and beaming smiles received along the way was heart-warming.
Everyone will have seen photographs of the Taj Mahal but seeing it in person is truly something special. It is just the most amazing and beautiful thing created by man to stand in front of and I was in awe! I was lucky enough to visit the Taj Mahal at both sunset and sunrise and would recommend anyone visiting the Taj Mahal to do the same. It was only after being approached by family after family for photographs that I learnt from my guide that I'd be hanging on walls all over India in no time.
Next, and last, stop of the 'Golden Triangle' was Jaipur, the capital and largest city of Rajasthan. We stopped at Amer Fort just outside Jaipur, another amazing fort set high on a hill, surrounded on one side by a lake and mountains on the other. The setting, and scenery, is amazing! I wouldn't say I am a history fanatic, but India's history is fascinating. Jaipur is also known as the Pink City because of the colour of the Palace of Winds and what a beautiful palace it is.
The next part of my trip I was most excited about from the start. The famous Toy Train to Shimla in the Northern Himalayas! The Toy Train is a narrow-gauge train that travels at a leisurely pace (approximately 11 miles per hour) and it is like travelling back in time. I took the Toy train from Kalka to Shimla however it is better to board the train in Chandigarh to cut out some of the journey without missing out on the dramatic views of the hills and surrounding villages or the many tunnels and bridges along the route. It is truly amazing to experience the gradual climb as the train crawls uphill into the Himalayas leaving Delhi far behind.
If you are interested in India for your next adventure, I'd be delighted to hear from you!