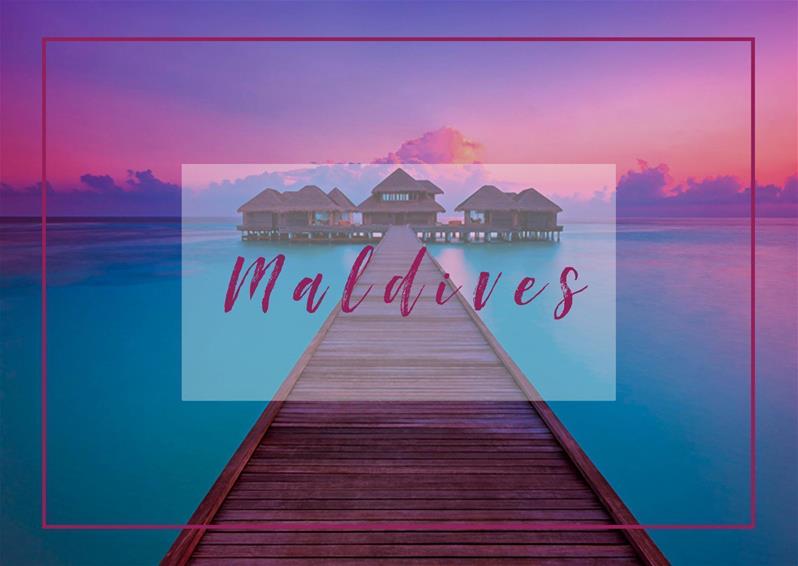 OK If ever there was a destination to really gush about?! It's The Maldives, the picture-perfect villas jutting out over that turquoise water and the white sand? I thought these photos must be photoshopped? Well the good news is that they look just as good in real life, it really is heaven on earth and one of the most beautiful places ever!
Huvafen Fushi was our hotel of choice and having spent 5 days walking the beautiful Somerset countryside at Glastonbury Festival, we were excited to get there and relax and rest our weary legs. After our short speed boat transfer, we were lucky enough to be staying in a Sunset Deluxe Ocean Villa with a 3-tiered deck and private infinity pool with steps down to the crystal-clear reef where sting rays and other colourful friends swam around the lagoon. This was truly a once-in-a-lifetime experience (or maybe twice or thrice?), honeymoon, birthday and anniversary heaven.
The cocktails and food were incredible, the highlight being the Maldivian buffet in the main restaurant, with its Indian influenced delights. The underwater spa is an absolute must! I confess other than strolling along the perfect beach, snorkelling from our villa, sunbathing, reading, eating and drinking - we didn't do much except make the most of relaxing in our own slice of paradise.
The Maldives for me is the perfect romantic honeymoon destination but you know it's actually a fantastic beach holiday for families and friends too with many resorts catering from different kinds of holidaymakers...paradise is for everyone! Don't hesitate to contact me for more information (I have a fantastic destination guide I can send to you)! I can't wait to go back...!