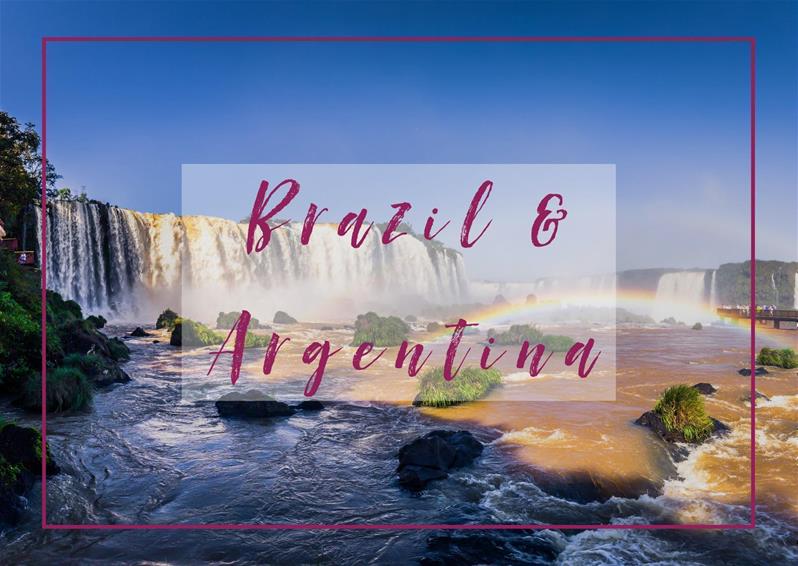 This trip is one of my favourite ever itineraries as despite the 2 countries and 4 stops, it was so easy and stress free and we packed absolutely loads in!
We started in the spellbinding city of Rio De Janeiro and it really packs a punch with it's incredibly beautiful scenery, beaches and people! It might be a cliché to say it but the contrast of rich and poor, that mild sense of danger, that edginess really makes it one of the most exciting cities I've experienced in the world. We stayed in Santa Teresa, known as the artistic enclave of the city and I absolutely loved its steep cobbled streets, faded mansions and lively bars (where we consumed more than one Caipirinha).
It goes without saying that a trip to the Christ The Redeemer statue is essential with its iconic views. We hung out on the Escadaria Selarón and of course the beaches of Ipanema and the jam-packed Copacabana. One thing I strongly recommend is a Favela tour, to learn how these wonderfully warm & friendly people live, their history, the economics and social construct of these areas is a fascinating experience, a whole other world coming from Ireland or Europe. Rio on Friday night is where it's at and one of my travel highlights is hanging around Lapa where people were pouring out of bars and clubs, listening to samba bands and DJs playing favela funk and hip hop with gorgeous people dancing on the streets. The atmosphere was electric.
After recovering from the excess of multiple Churrascarias (buffet-style Brazilian BBQ) and the dancing we headed south towards the tropical island of Ilha Grande which is almost half way between Rio & Sao Paolo and very accessible from both. We stayed in a gorgeous Pousada in the only town, the charming Vila De Abraão. The highlight and our main reason to visit was our hike to Lopez Mendez one of Brazil best beaches. It was glorious to get there with hardly anyone else around. We were lazy though and took the boat transfers back around to Abraão.
-
Back in Rio, we took a flight to Foz do Iguaçu and transferred straight over the border to Puerto Iguazu. We had the finest steak and wine for Sunday lunch (€10 per person!) The following day we visited one of south America's main tourist destinations, Iguazu Falls which are one of the most magnificent sights I've seen in my life. So beautiful from afar and so powerful up close, I cannot recommend them enough, for me they are an essential add on to any Argentina or Brazil itinerary.
-
Our last hop on this South American whistle-stop tour was the beautiful Buenos Aires. The city of Tango, wine & faded grandeur, it really blew me away. Again, we chose to stay outside of the main city centre and went with the lovely bohemian Palermo Soho which was jammed full of gorgeous little restaurants, bars, boutiques and parks. Buenos Aires really does have a familiar European feel, and with its relatively recent volatile history and grand buildings it really is very interesting for the history buff.
We did a bike tour rather than the traditional hop on-hop off bus. One of the highlights was La Recoleta cemetery, I was unsure whether this would be interesting but how wrong I was, especially as an Irish person with its many familiar surnames. La Boca was great with the colourful Caminito Street and numerous Maradona impersonators and of course the famous Bombonera stadium. And the wine… And the steak…!
If you want to visit this vast continent, I'd love to plan your trip of a lifetime. So, whether it's a special birthday, anniversary, retirement or a honeymoon with a difference, please contact me for more information about South America.