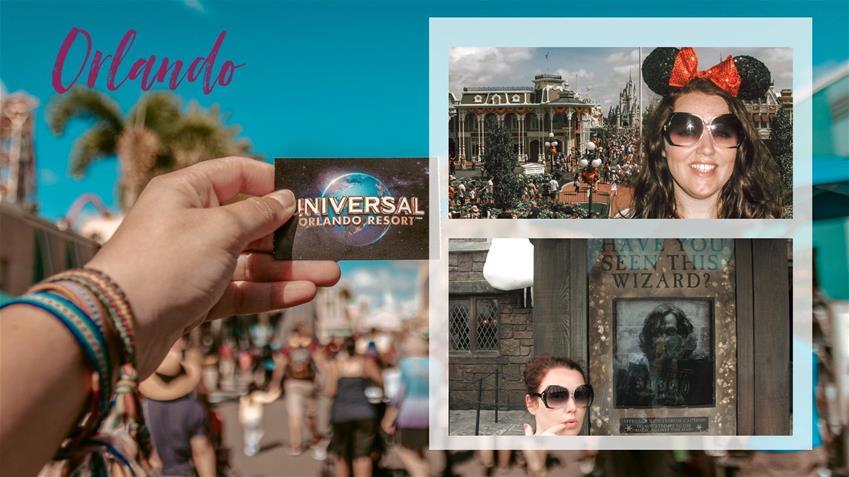 I'm a big kid, I confess! I absolutely love theme parks and water parks and Orlando is hard to beat.
I stayed on International Drive as I love the access to the shops and restaurants along this long thoroughfare but a local home / villa with your own pool, staying in Disney itself or some of the affordable resorts in Universal are fantastic options too. The I-Ride trolley was so handy and with regular shuttles, we barely took a taxi or needed car hire (although this very much depends on where you're staying!). For most a first time visit is around 7-21 nights and even then it's difficult to fit in all that Orlando has to offer and with new parks and rides opening all the time there is always somewhere new to explore. I recommend 1 day = 1 park to really make the most of your time and just remember that running around a theme park all day is tiring so plan for some relaxing pool time too!
Being a bit of a HP obsessive I adore Universal's The Wizarding World of Harry Potter™ with the most innovative rides and technology in the world. Universal Studios & Islands of Adventure has so many fun rides and of course with 4 theme parks, 2 water parks, 27 hotels Walt Disney World lives up to it's name - it's own self-contained fantasy land. One of the most common questions I get is what park tickets to buy. There are a multiple options so I recommend having a rough idea of what parks you want to visit and I can help you choose the most appropriate ticket for you.
I'm so excited for my next visit as Universal's Volcano Bay waterpark just opened and Star Wars is huge in our house (for the little AND the big kids) so the new Disney's new Star Wars: Galaxy Edge is top of our family travel bucket list - stay tuned!
It's so easy to add on an east coast city stopover such as Boston, New York or Washington or maybe you'd like to experience a Caribbean cruise or a road trip in Florida? Drop me a line and let's get planning...