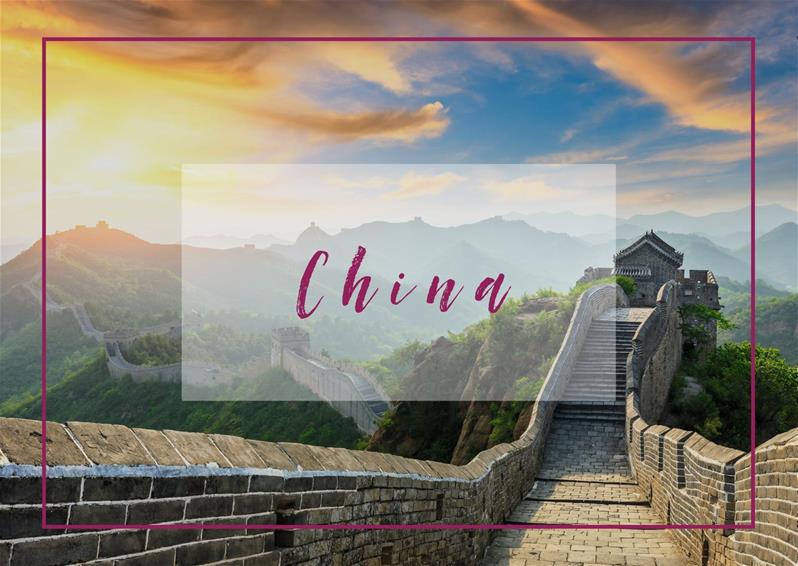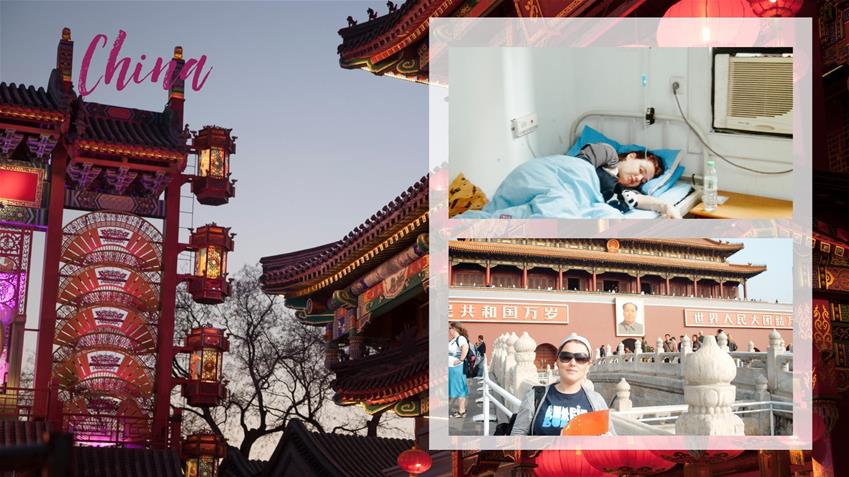 One of the most diverse and fascinating countries I've ever visited (and with some of the most friendly people ever to boot!), China is what travel is all about - and I experienced it all - including a stint with the Chinese military!
Because of the language barrier, China is a country best seen on an organised tour, whether that's with a group or as a bespoke trip. We opted for an adventure group tour with the wonderful people at Intrepid and I am so glad we did as Beijing, our first stop, was an assault on all the senses and we were grateful for our tour-guide Dragon.
It's true the pollution is a lot in this ancient megacity (even though it is much improved in recent years) but with many highlights, including the Great Wall, it is not be missed. We saw this Wonder of the World at Simatai, one of the less crowded and best preserved parts of the wall. One of the highlights of all my travels was a long zipline from the wall over a lake. A little terrifying! Beijing itself is a lot of fun and a bit of an adjustment, from chopsticks to squat toilets, shopping in the markets to the ancient sights such as the Forbidden City to the incredible food. A highlight was discovering 'Four Season Green Beans' which for years I couldn't find on any western menu, but after asking the waiters of a few of Dublin's authentic Chinese restaurants I finally found out their name (and now you can find on the menu of the wonderful Hang Dai in Dublin if you want to try them in the meantime!). It goes without saying that Beijing (and China) has a long and complicated history and a visit to Tian'anmen Square where Chairman Mao looms large is a must. One of my favourite areas was the Hutong, a low rise residential area of traditional streets which offered a glimpse of what Beijing looked like during the Qing Dynasty.
Our next stop was Shanghai which we reached by overnight train (you can take a 4 hour high speed option too!). The train was modern and clean. Shanghai's Art Deco Bund area is one the architectural highlights of this world and a throwback to what the city looked like in the decadent 1920's. We saw an 'acrobatic' show and to say this was crazy was an understatement, 6 motorbikes in a cage going at high-speed, it needs to be seen to be believed!
Next, was a trip inland to Nanjing and I suppose this is where the 'real' China began and some things were really difficult to witness such as dog coats hung up for sale or reading about the WW2 history of the city. We saw Ming's Mausoleum before we headed to Yichang by train to board our overnight local boat on the mighty Yangtze River. This is one of the most industrialised areas of China and the highlight is the Three Gorges Dam. The weather was poor during our time, unfortunately. We landed in Chongqing, the largest city in China with 35 million in the greater metropolitan area. That night we went for a meal and attempting to be a little more adventurous at the time, I had the Sichuan hotpot - when in Rome! We were warned about the spice but had no idea there would be fish heads swimming around. I tried a bit of the broth which turned out to be not too spicy but I would live to regret those bites 24 hours later as I lay in a Chongqing military hospital violently sick from food poisoning on a drip (as the rest of the tour went off to see some endangered Pandas!). I was one of the lucky ones, as I was so ill I had to skip our overnight train (some of our group who were with us were not and were ill on the train). Thankfully I recovered and I took a flight organised by Dragon to our next stop Xian for the famous Terracotta Warriors (it was also the next time I would eat, the most welcome McDonalds I've ever had in my life!)
We then flew to my favourite place in China, the Yangshou countryside with it's picturesque limestone karsts. Think boat rides on the Li River, bike rides around Longji rice terraces and local cooking schools so you can learn to make your own sweet & sour sauce. It's so peaceful around here and an antidote to the madness of the cities. We left the mainland behind for a final few days in Hong Kong, one of the most exciting cities in the world and it may be a cliché to say the combination of ancient Chinese culture and modern life is potent. We loved Lan Kwai Fong, famous for it's nightlife - my favourite was a Russian vodka ice bar. The skyline is magic by day or night, as is the food (dumplings are a must!). China is somewhere I can't wait to return to as there was so much more to see such as Chengdu and Kunming. Plus it's the jump off point for Tibet - which is definitely on my bucket-list. If you're thinking of an adventure in China drop me a line!