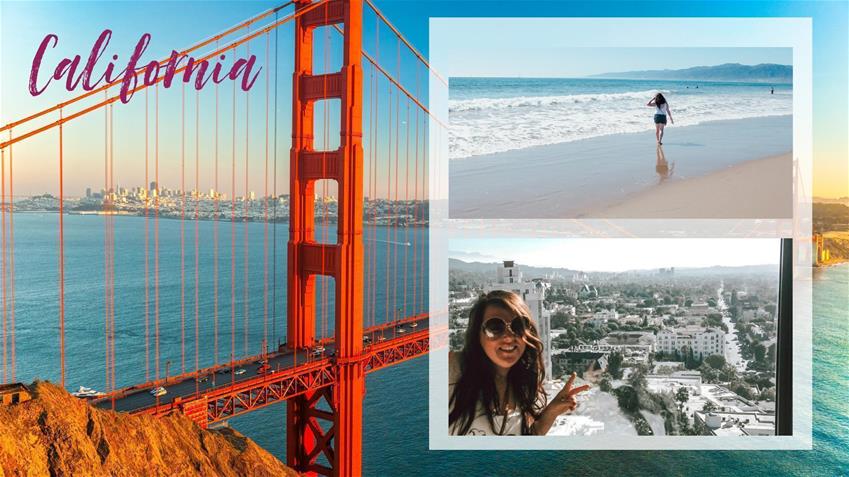 California is definitely my favourite US state and one of my all time favourite holidays! We recently spent a week in San Francisco, a city I had previously visited (and loved!) on my honeymoon and then took a car down the famous Pacific Coast's Highway 1 to Los Angeles, Santa Monica & Disney.
Where to start with San Francisco, there is so much to do for everyone. I always include the Hop-on-Hop-off bus tour which has a few routes but includes the fascinating and often booked out trip to Alcatraz. From interesting neighbourhoods like Castro and Haight-Ashbury to the famous sights such as Golden Gate Bridge it's a very nice city with a fantastic restaurant scene with so much to do 3-4 days often isn't enough. As we had our 4-year-old with us on our most recent tri[, we decided to skip the lovely wine region of Napa and, as it was October and getting colder, we skipped Yosemite too and instead headed straight down the coast to the Monterey/Carmel with its lovely Mexican architecture. It's a wonderful family orientated place with the famous Monterey Aquarium (for any Finding Dory fans!), our little guy loved it.
The next morning, we were up early and straight to the recently reopened Big Sur, WOW! The scenery was glorious. We had lunch at the wonderful Nepenthe and my highlight was the McWay Falls look out in Julia Pfeiffer Burns state park. I really fell in love with Big Sur, one of the highlights of all my travels over the years, there was something magical & mystical about it.
Although many people will stop at Cambria for the night, we decided to go a little further to Pismo Beach where we had the most amazing seafood for dinner. The next stop was Santa Barbara, we had one night here, and I could have stayed an extra couple in both of these with their Southern Cali vibe, endless palm trees and sunshine! Even though it was the end of October, it was perfect beach weather for those of used to the Irish climate (although a little cooler at night).
In Los Angeles, we did a little pit-stop at another of my favourite places, the Griffith Observatory in the Hollywood Hills for those iconic LA / Hollywood sign views before driving to Anaheim for a very special birthday in Disneyland California, you need a couple of days to do both parks, we had a great time at the happiest place on earth.
We finished up by dropping the car back and having a few nights in Santa Monica, relaxing by this wonderful city beach. I absolutely love LA, and have previously stayed at the Mondrian in West Hollywood which is another fun area especially for nightlife. It is important to stay in the right area and Santa Monica is definitely at the top of my list with its proximity to the airport (avoiding the awful traffic!) & ocean, incredible restaurant scene and more palm trees!
The majority of trips I book to California are honeymoons and anniversary holidays, but it is also the perfect family destination for those who don't want to just lie by the pool whether you're travelling with young kids or teenagers! The most incredible scenery and beaches, delicious food, endless shopping opportunities and something new every single day. Most people will tag on Las Vegas and it's also the perfect companion to a two centre holiday with Hawaii, a Pacific or Caribbean Cruise or a hop down to Mexico. Give me a call to plan your dream California trip!