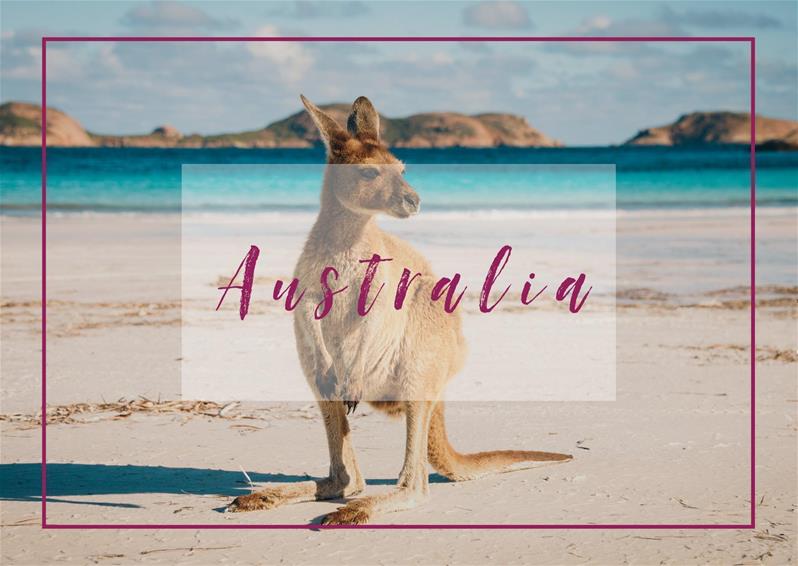 Where to start with the most fun country on earth?! One of the great privileges of my life so far was spending over a year living in Melbourne and during that time we took the iconic Ghan train to the Red Centre and spent a month in Queensland & New South Wales.
I may be biased having gotten to know Melbourne a little but it really is one of my favourite cities. The summers are hot and winters are cold and we lived by the sea in the suburb of St. Kilda. Melbourne is full of cool neighbourhoods like this with their own distinct vibe such as Fitzroy & South Yarra, full of innovative restaurants & bars, galleries & great boutique and vintage shopping.
Outside of Melbourne there is an array of fun things to do in the state of Victoria. Taking the journey west down The Great Ocean Rd is a must with it's ancient rain forests, waterfalls, windswept coast line and the famed 12 apostles. One of my favourite experiences ever is going east from Melbourne to Philip Island for the Penguin Parade. Every sunset the small penguins appear from the ocean and head to their burrows. It's a wonderful experience and one that flies under the radar of things to do in Australia. Whether you head east or west from Melbourne, don't miss an opportunity to dip your toes in the Southern Ocean.
-
We took 'The Overland' train from Melbourne to Adelaide where we met 'The Ghan'. I absolutely adore travelling by train and we were in for a 20 hour journey to Alice Springs through the red wilderness. I loved it. We had a night in Alice Springs which is a large town in the middle of Australia, before we took our tour of the 'Red Centre'. Wow this area blew me away. It's just so incredibly vast that it's hard imagine (as a European) the size. The drive from Alice Springs to Uluru is over 450kms or around a 5 hour drive. We got to see Kata Tjuta, Kings Canyon and of course Uluru (previously known by it's colonial name Ayers Rock) which is an incredible sight and sacred to the local indigenous Anangu people. We even got to experience a rare thunder storm! Some of the fun things you can do is take a camel or bike ride around it, have a BBQ sunset dinner and watch the colours change or watch it from the Field of Light. Most of all the night is magic with very little light pollution, star gazing in the Red Centre is a magical experience. While it does add in a couple of flights or trains, you won't regret adding this area to your Australian tour.
-
Cairns to Sydney is one of the most fun road trips on the planet. Starting in north in Cairns (or Port Douglas) the gateway to the Great Barrier Reef. While the reef is of course not to be missed there is so much to do in this area. The Kuranda Scenic skyrail and one of my personal favourites Cape Tribulation & The Daintree Rainforest are just two must-dos.
We continued south to the Whitsunday Islands. Just WOW. One of my fondest travel memories is this incredibly beautiful part of the world. We went on a catamaran boat overnight and anchored at the famous Whitehaven Beach. The sand squeaked when you walked on it, the water was the bluest of blues, there was giant turtles swimming around our boat and when the sun went down it felt like if you reached far enough you could touch the stars. When everyone slept after a few beers and wines, I sat on the netting of the catamaran, thought about how lucky I was and fell asleep under the stars. What travel memories are made of!
Our next stop was the 120km long Fraser Island, the only place in the world where rainforest grows on sand dunes. This island is fun with a capital I. From 75 mile beach to the azure blue of Lake McKenzie to the emerald green of Lake Wabby, trying to spot real dingoes and taking snaps to shipwrecks and along the coastline you know sharks aren't too far away, you definitely need more than a day trip here.
As you go further south you come to the Sunshine Coast with it's chic town of Noosa & Australia Zoo nearby and then Brisbane, much like Melbourne, is a really vibrant city. Then it was onto the Gold Coast and the famous town Surfers Paradise. If like me, you're partial to a waterpark and theme park then this frivolous area is a really fun stop.
When you head south you enter the state of New South Wales and to Byron Bay, home of Australia's most easterly point - Cape Byron lighthouse. Byron Bay is without a doubt one of my favourite Australian towns with a laid back and unique spirit. I was lucky enough to do a skydive here and it's another one of my favourite travel memories, I jumped out over a rainbow!
On to iconic Sydney, the kind of place you can spend two weeks and still want more! Our highlights were seeing the gorgeous harbour and opera house by boat, finally seeing Bondi Beach and the less famous Coogee & Manly were wonderful too.
Australia is so vast that it's impossible to see it all on the average person's annual leave allowance! However, I am here to guide you so you can maximise your time there. Whether it's a family trip, a honeymoon or an adventure with friends, drop me a line and let's get exploring.