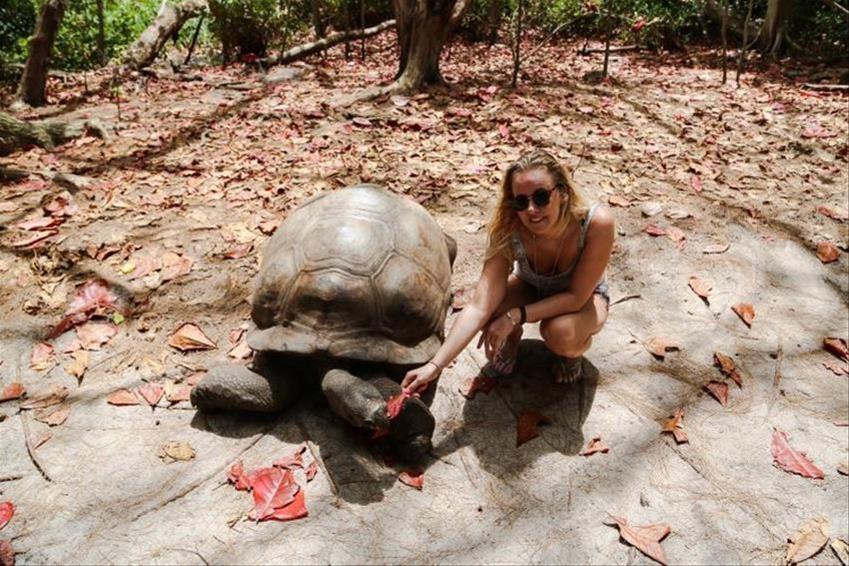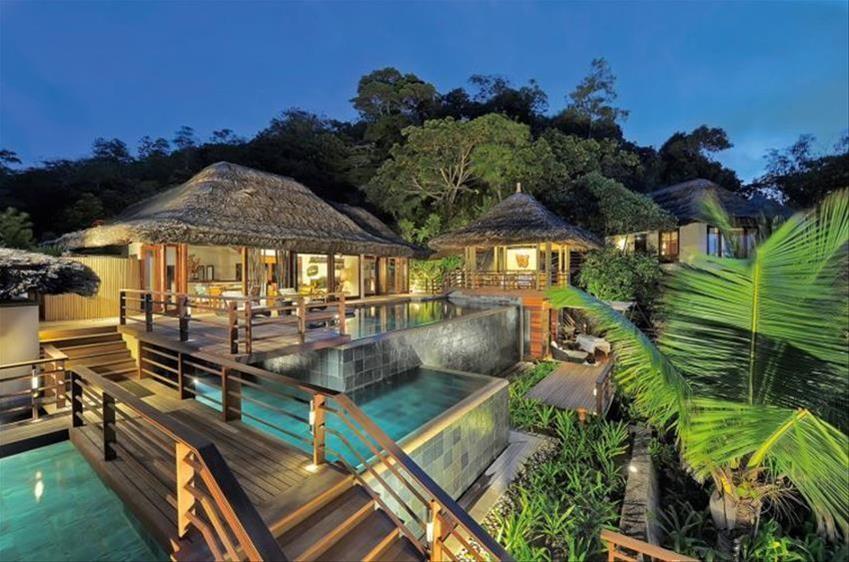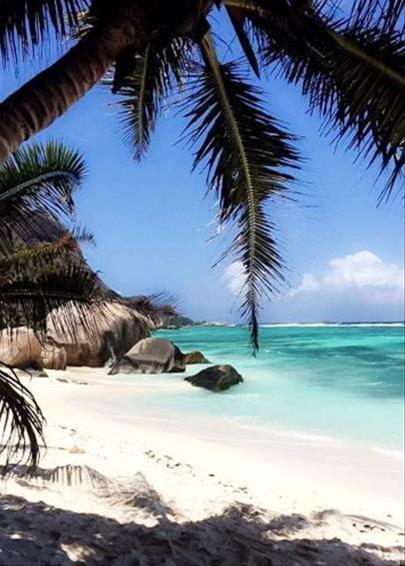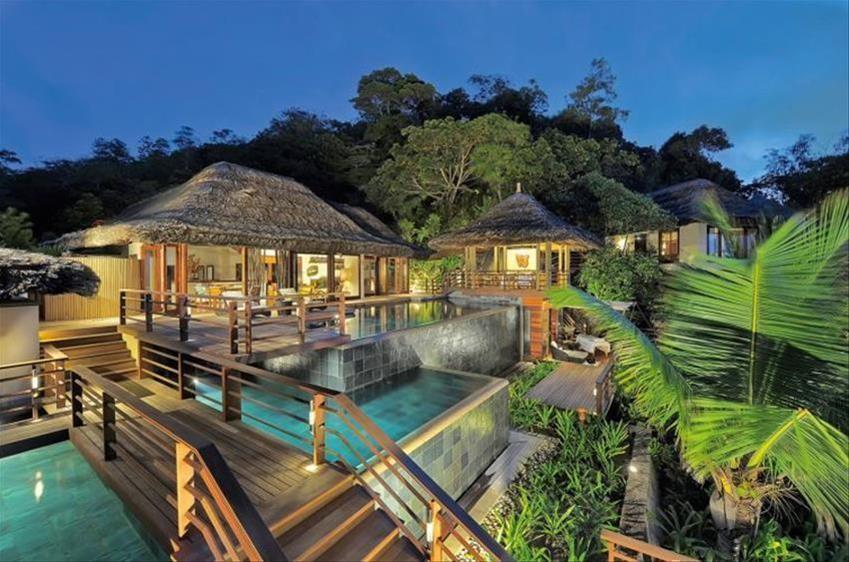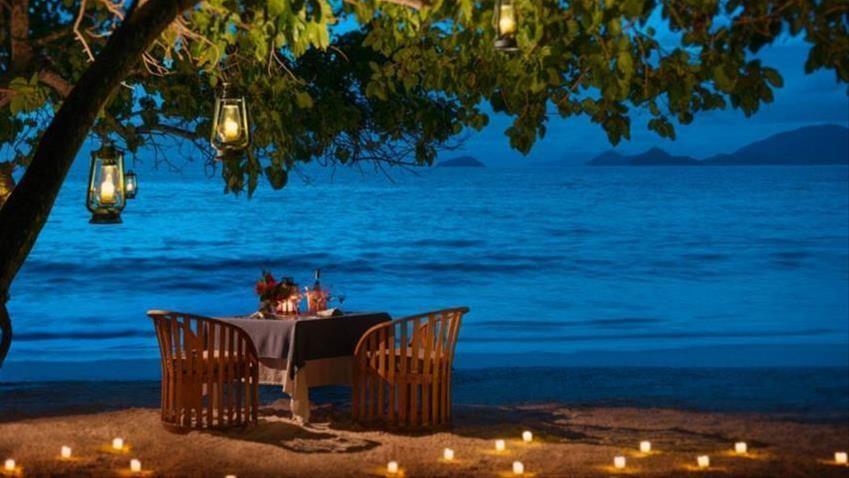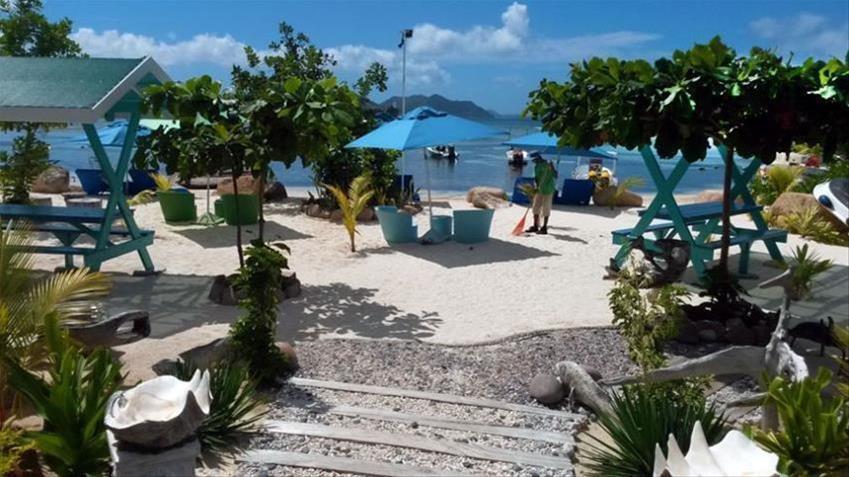 Everyone has a paradise island on their "bucket list", an ultimate dream destination. This is often a romantic tropical island with white beaches, palm trees, clear blue sky and the sea in that beautiful turquoise blue color. I too wanted to experience a paradise destination like this, so I chose the Seychelles.
With Etihad, one of the top companies from the Middle East, I flew via Abu Dhabi to Mahé the main island of the Seychelles. The Seychelles consist of more than 115 islands but 3 of them are the most important and accessible for tourism. Mahé is the largest island and from here I flew with a domestic flight in a small propeller plane in only 20 minutes to Praslin, the second largest island and best known for its unique coconut "Coco de Mer".
Praslin has one of the most beautiful beaches in the Seychelles, Anse Lazio a picture-perfect beach. In addition, Praslin is the perfect starting point for all kinds of fun day trips. One of those trips was a very special one for me. We were taken by boat to Cousin Island and the boat trip alone, which was very short, was great. You sail over the beautiful Indian ocean along the various islands and it feels like being in a movie set, it is so amazingly beautiful that it almost does not seem real. The gigantic giant turtles still live on Cousin Island, and you can get close to these impressive animals.
After our meeting with these "giants" we had a short hike through a jungle-like area and mangroves to the other side of the island. Here our guides were preparing a delicious barbecue for lunch after which we could relax on another beautiful beach. The day ended with snorkeling at St. Pierre island. And although a lot of the coral is damaged by a tsunami, it is beautiful, and you can see bright colorful fish and if you are lucky you can also see sea turtles or small sharks. It was a great day and must do trip on the Seychelles.
We also made a daytrip to La Digue, the smallest of the 3 main islands. No cars are allowed here and there is a wonderful relaxed island atmosphere. We hired a bike and cycled to one of the most beautiful beaches in the world; Anse Source d'Argent and this is breathtaking, the white sand, the clear blue sea and giant black granite parties that provide a stunning setting. La Digue is a lovely island and nice for a day trip but also perfect to stay for 1 or 2 nights. After a few days at Praslin we went back to Mahé, by boat this time, it only takes an hour but take note, the seas can be rough.
At Mahé we stayed in the most beautiful resort of the island, so large that there were golf carts to bring you to the wonderful restaurants, the different beaches, the spa or other places within the resort. This is an amazing place and for me the absolute best resort I have ever been able to stay. There are different types of accommodation and the most beautiful are the 8 "hillside villas". These are, as the name suggests, on a hill with amazing views over a beautiful bay that belongs to the resort, and all these villas have a private pool with that view! But there are also family villas that are ideal for families with children. This resort is super child friendly, perfect for all ages, whether you are traveling as a couple, as a family with children, "honeymooners", with friends, there is something for everyone.
There are several restaurants that are all fantastic and there are plenty of fun activities to be found at the resort itself. They have a "boot shop" on both beaches where you can borrow snorkel gear for free and larger items can be rented. You can surf, sail, take paddle boats, peddle boards, rent a boat etc. There is also a private helicopter platform and you can book a "scenic flight" or day trips with the helicopters to the other islands. We tried ziplining, they have 8 private cable cars, where you can 'fly' through the jungle under the guidance of guides. An adventurous activity that I would highly recommend.
We dined on the beach on our last night. Truly the icing on the cake, a lovely end to an absolute dream holiday.
I found the Seychelles to be so unique, diverse and varied that I absolutely would go back again, it has so much to offer.
If you are looking for a paradise break dream but want to do more than just relax on the beach then the Seychelles are the islands to travel to. I'm in love with this destination, it is impossible to describe how beautiful it is. And obviously a perfect honeymoon destination.
I have also published my video that I took of this trip, this gives you an even better picture of these beautiful islands.
Have a look at my YouTube channel and subscribe so you won't miss anything: http://bit.ly/2cwhdNB