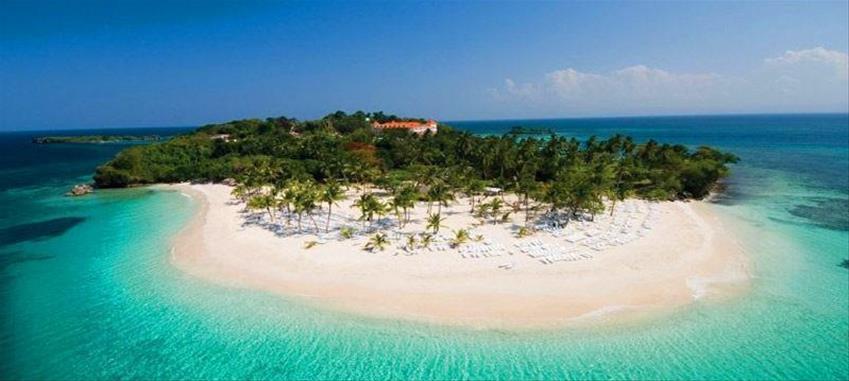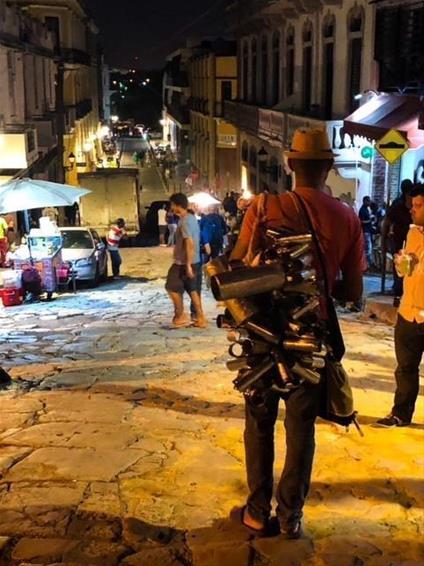 Last March at our annual a Travel Counsellors conference I won my very first TC award for 'Best Marketing'. I was very excited and honoured. With this, I was lucky to be invited to go on a "winners trip" to the Dominican Republic! What a gorgeous destination to discover.
We flew to Punta Cana and we transferred to a gorgeous resort, with beautiful gardens, white powdered sand beaches, amazing pools, with a welcome drink in our hand. Welcomed by the manager and we are shown around the resort and its three other sister resorts.
The following day it is time for some fun at Scape Park. With helmets and gloves we are buckled up and climb these stairs onto the first zip line. It's great fun and the views from the zip lines are stunning. I felt like a child and isn't that one of the best feelings ever? The last line ends in the water and we enjoy some other cool things that you can there. A great place for some adventure for almost every age.
In the evening we travelled to Coco Bongo, an amazing place. It's a mix of a disco with amazing live entertainment, cirque du soleil mixed with a club, great fun and again something for anybody between 20 and 80! The following morning, we made our way to Casa de Campo, which is a huge estate with a luxurious hotel and restaurants, golf courses, private beach, harbour, shops, spa and much more. I recommend visiting "Altos de Chavon", a town especially built in an Italian medieval style for a movie set. It's a beautiful place with restaurants, stunning views and a great atmosphere.
After a fabulous lunch we made our way to Santo Domingo the capital of the island.
We visited some gorgeous boutique hotels, all located in the heart of the city, in authentic style, absolutely stunning places to stay. We hit the town and end up at a little square near the church, filled with locals, families, couples, young and old enjoying Sunday night, dancing and singing to the live music.
Monday morning, we meet up with our guides to see the city by segway. Learning about the history, beautiful buildings and the people. Leaving this beautiful city behind as at the end of the day, I'm so positively surprised that I recommend everyone to add this into their itinerary, because otherwise you really miss out.
Our last destination is Samana, a less commercialized area, but still full of great resorts and hotels to stay in. Of course, we visited several hotels and resorts here and we stayed ourselves in one of the beautiful Bahia hotels, champagne in the room on arrival and sea view to enjoy. We visited a national park which is located at a smaller nearby island, saw beautiful birds and the mangroves, quite peaceful and calming. A haven from the bustle of the towns.
Time for a new adventure, we are dropped off in the mountains to meet up with a guide for a horseback ride through rivers up the mountains and through the forest, with a spectacular view when we reach the top.
Later we walked down into this valley to a waterfall, a place you can only dream of, we dive in to cool down.
We are near the end of our amazing trip but not before visiting of the places with the best atmosphere, Pueblo de los Pescadores. But first, we visit one of the most gorgeous resorts I've seen, a very relaxed and luxurious spot with stunning suites and villas. This place is absolutely one of the best places possible to stay. We dined at a quiet beach where you will only find locals, we sit at big wooden table with our feet in the sand, platters of fresh fish, a piña colada served in a fresh pineapple and three men singing famous songs in Spanish, this is Paradise! In the evening we explore Pueblo de Pescadores and what a great atmosphere, nice bars, small streets, little shops and great restaurants at the beach.
Unfortunately, we must leave the beautiful area of Savanna behind us because it's almost time to go home again. I'm so surprised in the best way possible about the Dominican Republic, it is known for its beautiful beaches and great all-inclusive resorts but there is so much more.
Dominican Republic is a great place to see and stay in different places, go explore and discover what is has to offer because there is so much. It's almost a shame if you travel for that long to only stay in one area. I'll be happy to help and tell you more about it. With pleasure I will put together the perfect itinerary for you no matter what your goal is for your next holiday, everything is possible.
So do you want to know more? Do not hesitate to contact me.