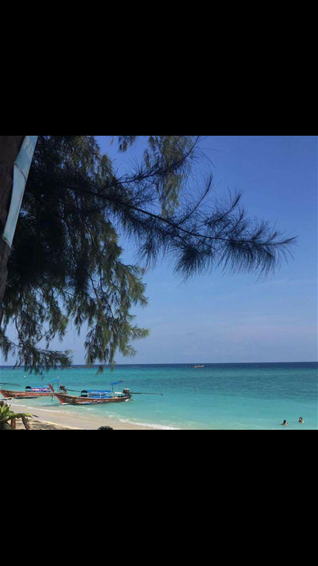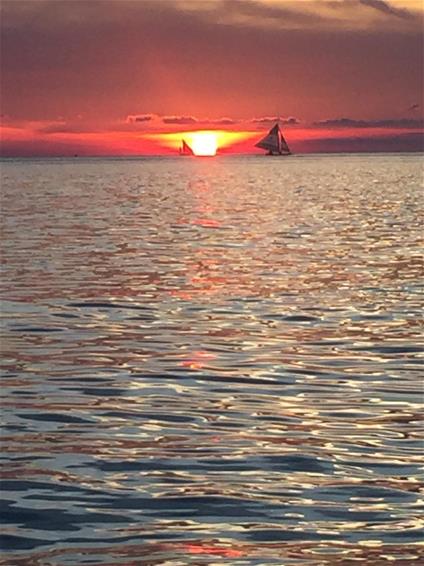 In April 2017, my partner Paul and I set off on a 6-week adventure via Dubai through Asia. It was to date the best trip we have ever been on and will be hard to top! We set a budget for the trip and decided to mix it up between luxury accommodation and more budget options throughout whilst also alternating between relaxation, cultural experiences and enjoying some nightlife.
We started with a long weekend in Dubai where we visited the Dubai mall, went on a jeep safari in the desert and took part in the "brunch" tradition on a day visit to the impressive Atlantis The Palm Resort. From Dubai we ventured onwards to Thailand starting in Phuket for a few days where we stayed in Patong and sampled some of the nightlife it is famous for. We moved onwards to Phi Phi where we stayed in bungalows on the beach and took an amazing boat trip to visit the surrounding areas. It rained like crazy and somehow this made it all the better swimming in the hot Indian ocean!
We took a short flight to Koh Samui and hopped on a ferry to the nearby Koh Phangan where we stayed in a boutique hotel. We spent a week here in a Balinese style villa with private pool and exceptional food and service. We had spa treatments and other perks included in our package and it was amazing. In the evenings we visited local food markets and we ventured across to Haad Rin for the world-famous full moon party during our stay. Lastly, we moved on to Koh Samui where we relaxed for a few days in a beach hotel.
After Thailand we visited Kuala Lumpur. We first travelled down to Port Dickson and stayed in an extremely unique hotel, that is the world's largest collection of water villas all styled in the shape of a hibiscus flower. The room was amazing and had a private pool. I was glad to visit it once but probably would not return as it has made me add added visiting a water villa in a perhaps more tropical setting such as the Maldives to my bucket list! We journeyed onwards to Kuala Lumpur and spent a few days taking in the sights and local cuisine. We had a unique dinner when we visited the highly recommended "Dine in the Dark" restaurant where you dine in complete darkness and have no idea what the menu contains! All of the servers are blind or visually impaired and guide you through your meal, I would highly recommend it!
Our last stop on our trip was to visit the Philippines of which I was most excited. We stayed for a week on the world-famous White Beach. The beach is split into 3 stations and we were situated in station 3 and it was an easy walk along the beach to eat, drink and relax. Lastly we went to El Nido. El Nido is often that paradise you see with kayaks and clear waters depicted in videos online and it did not disappoint. El Nido itself is rustic but you visit to go off on boat trips and explore some of the 7000+ islands that make up the Philippines. We first stayed in a very unique glamping option in the forest off the beach and the views each morning were amazing before moving on to a budget hotel.
We had the trip of a lifetime and I would love to do it all over again! If you would like to go on a big adventure like mine, feel free to contact me to discuss and get planning!