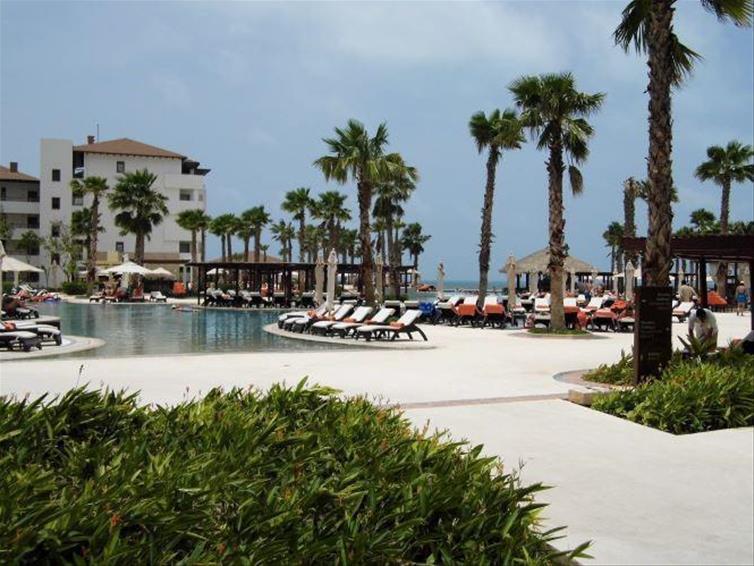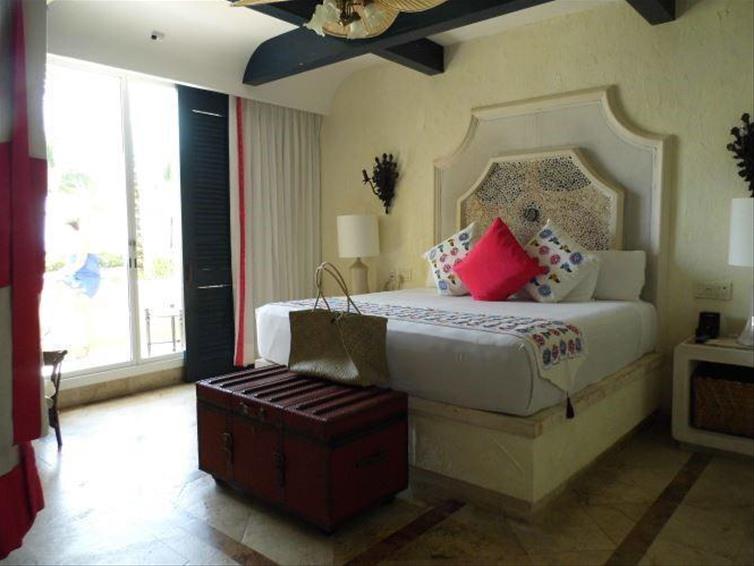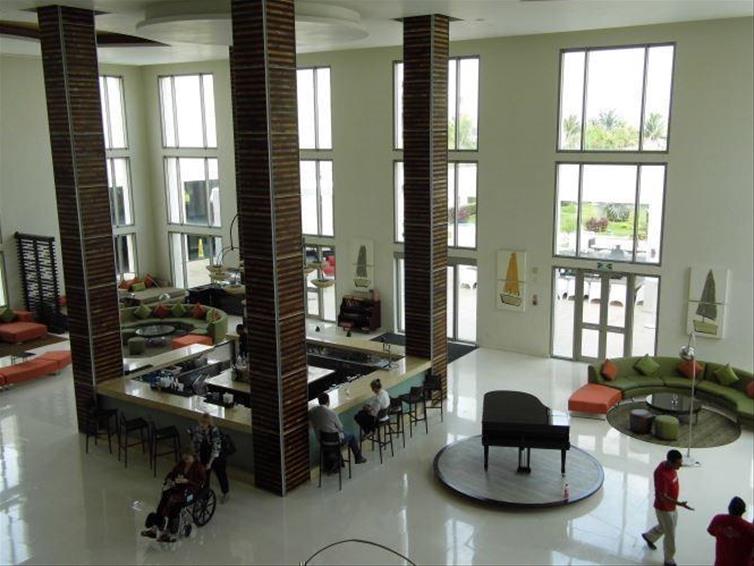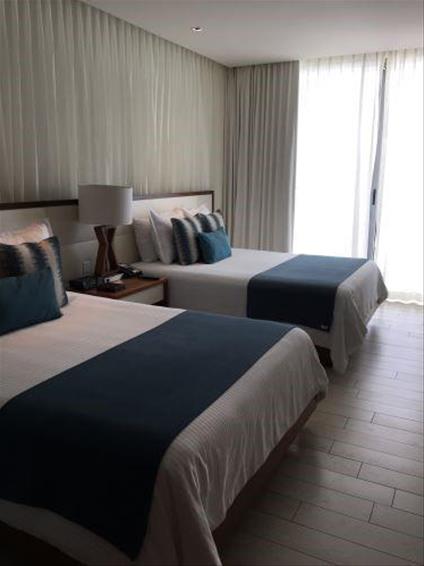 What an amazing whirlwind of a week in Cancun.
After landing in the mayhem of Cancun airport it was only a 20 minute transfer to the Now Sapphire Hotel. I loved this family friendly hotel with a separate teenage pool and kids club. It has a lovely traditional feel to it. If you upgrade to the preferred club you have access to a lovely quiet adult's only pool. Rooms are a great size and would be plenty spacious for a family.
The following morning we headed for Secrets Playa Mujeres Hotel. The layout to this resort is very different. You arrive in to a beautiful open lobby with the a la carte restaurants and sports bar located beside it. You then need to take a golf buggy (run 24 hours a day) down to the rooms, pool and beach. There is plenty of space around the pool area.
The next day we were transferred to Linden Pier to get the yacht over to the Villa Rolandi on Isla Mujeres. When you arrive in to the pier you walk across the road in to the hotel. This is a truly beautiful boutique hotel with only 35 rooms. It is a very traditional style hotel and the rooms are beautiful. Sitting right on the beach it still has 2 pools along with a wellness pool. They offer plenty to do from yoga, meditation, wine tasting or cooking lessons. I also visited the other Zoetry hotel – Paraiso De La Bonita which was amazing. It has only 90 rooms which are all decorated differently and housed in small blocks all spread down the beach front. With sunken bath tubs and handmade sinks in the bathroom it really is luxury all round. There are 2 pools for you to choose from or the beach if you prefer.
From there it was on to the Secrets Maroma Hotel. With a traditional but yet contemporary feel, this was a lovely hotel. Everything was nicely spaced out including the bars and pools etc. The swim-up rooms were lovely giving you plenty of privacy at the same time.
The Dreams Tulum Hotel has 2 areas. Hacienda is the original area with the recently renovated rooms built around small courtyards. This area was lovely and quiet. The other area houses the junior suites in larger blocks. It also has 2 pools and sits on the beach so you have plenty to choose from.
What can I say; Puerto Aventura's Resort has its own dolphin aquarium. It is not as spacious as other resorts but it still offers 2 pools, of which 1 is adults only. This is a very active hotel with lots of families and activities to be had. The rooms are very spacious and they even offer rooms that will accommodate families of up to 6.
Secrets Capri Hotel is an old favourite and is very popular with repeat customers. It has a very traditional feel to it and is very well looked after. This was one of my favourites. Each building has its own concierge desk saving you from heading to reception each time.
WOW - Secrets Silversands is a large hotel but it is so spaced out that you don't feel it. There are a choice of pools to decide from. It has a very Zen like feeling to it with very contemporary decor. The rooms are beautifully decorated.
Downtown Cancun is home to Secrets The Vine. This is a high-rise hotel enclosed by other hotels, but you don't get that feeling. Again this is a very contemporary hotel with stunning rooms. The view from the balcony is amazing, looking down along the coast line. There are 4 pools one of which is for preferred club members only and is housed on the 12th floor.
While you are in Cancun your visit would not be complete without a trip to Coco Bongos as this was an amazing night out. It is a mix of a cabaret and night club. Be prepared for sore feet after all the dancing. All of these properties offer a very high standard of accommodation and customer service. They are all on an all-inclusive basis and offer a number of different bars and restaurants for you to dine in ranging from buffet to a la carte to fine dining. All of the resorts offer first class Spa areas. With everything from sauna, steam room, hydrotherapy, facials, pedicures to romantic couples massage.
They have everything you could want from a luxury trip under one roof.